Audi could be a 'realistic chance' for Mick Schumacher but it's 'still a long way off'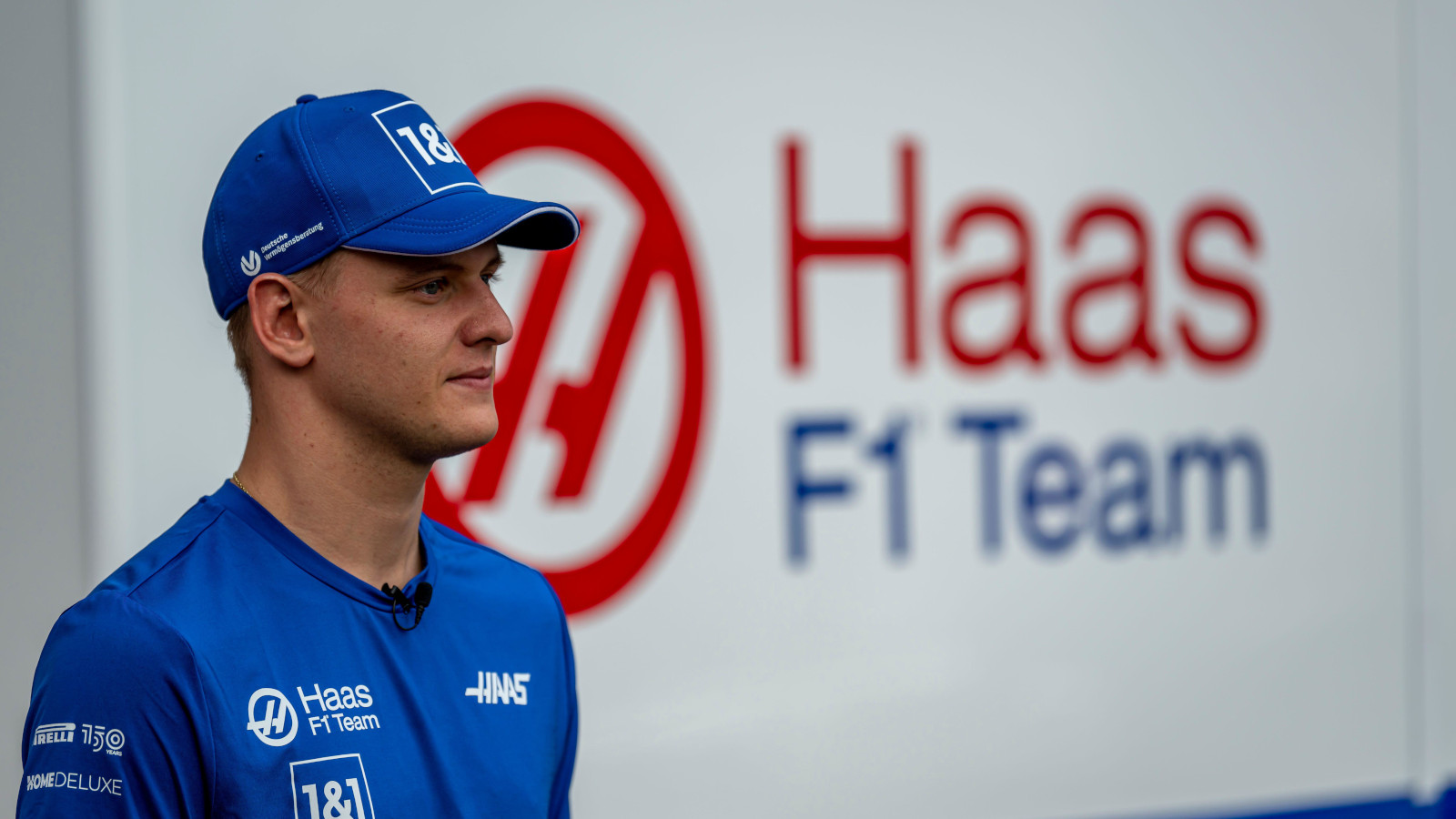 Mick Schumacher says while Audi wanting a German driver is "nice to hear", that possibility is a "long way off" and for now Haas remain his "Plan A".
Schumacher has yet to nail down a contract renewal with Haas for next season, and with every day – and point-less race – that passes it leads to yet more speculation that it's not going to happen.
The latest rumours suggest his exit could already be a done deal with Aston Martin replacing Nico Hulkenberg with Stoffel Vandoorne as their reserve driver for next season.
That means Hulkenberg is free to take up the Haas seat if it's on offer, although for now he says the talks are ongoing.
Should Hulkenberg partner Kevin Magnussen next season, Schumacher will not be on the grid as his Haas seat is the only one still up for grabs.
It has been suggested that he could take up a reserve role with Ferrari with an eye on an Audi seat down the line.
That, though, will only be in 2026 when the German manufacturer enters F1 with Sauber.
Asked about the rumours, Schumacher told F1-Insider: "Plan A [Haas] is the only plan that counts for me at the moment and that I want to and will pursue.
"Of course it's nice to hear that such a large group is also looking for a German driver. But all that is still a long way off."
The 23-year-old welcomed the news Audi won't just be an engine manufacturer but that their link up with Sauber will see them compete as the Audi factory team.
"I think it's great that Audi is getting into Formula 1," said Schumacher. "It is a global company, a German brand.
"I hope that this will bring many Germans back to Formula 1 and that we will have a home race again at some point."
Timo Glock: Audi could be realistic chance for Mick
Former F1 driver turned Sky Deutschland pundit Timo Glock reckons Audi would be a good option for Schumacher.
He is, however, concerned about the time gap between today and 2026.
"Audi could be a realistic chance for Mick," said the former Toyota driver. "There are still a few years to go before Audi is really there and that of course can be an issue.
"It would be a dream if a German driver like Mick were to start with a German manufacturer."
For now he's still rooting for Schumacher to retain his Haas seat.
He reckons the 23-year-old showed good pace in qualifying at the Mexican Grand Prix while he's quick to point out that neither VF-22 had any speed on the Sunday.
Schumacher was P16 with Magnussen 17th.
"I found Mick's performance in Mexico to be very good," Glock said.
"The mistake with violating the track limits in qualifying was a shame but the speed was there. He was significantly faster than his team-mate on one lap.
"Unfortunately, it didn't work at all in the race. Maybe it was because of the track temperatures that nothing was progressing. Both of Haas' cars were unable to head for the points."
Read more: Stoffel Vandoorne to Aston Martin looks like bad news for Mick Schumacher