Aus GP news: Russell disputes Hamilton claim, Ferrari changes coming, Red Bull team orders cleared up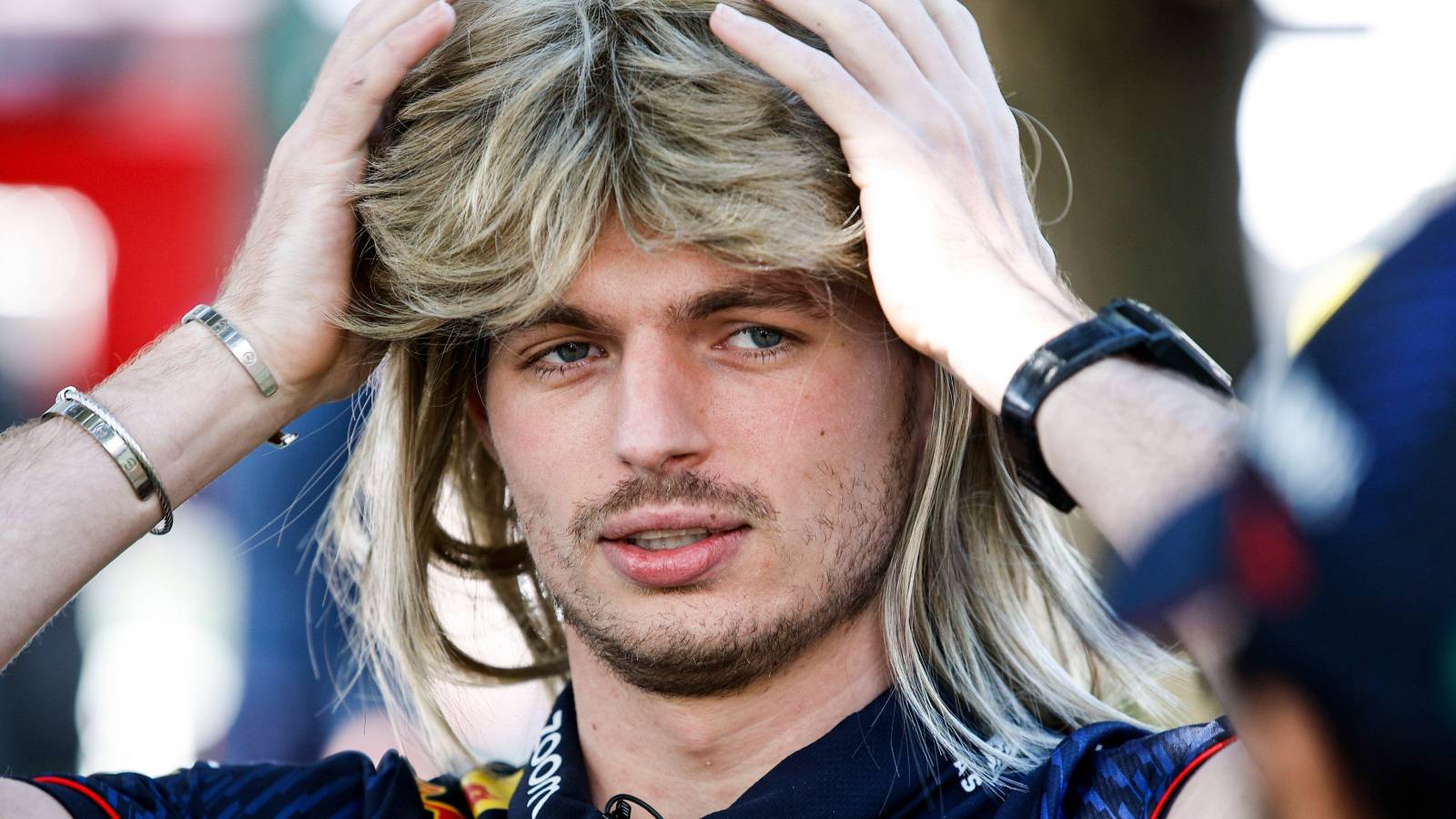 Formula 1 prepares to return to action at Albert Park, and that meant plenty of key talking points as drivers faced the Aus GP media on Thursday.
Last time out in the world of Formula 1 it was the Red Bull team further emphasising their early dominance as Sergio Perez took Saudi Arabian GP pole and then victory, while team-mate Max Verstappen followed across the line despite having started P15 after a qualifying driveshaft failure.
There were some intra-team dramas though, Perez having called for a review of Red Bull's communications after he felt he was given different information to Verstappen in that race, Perez having managed his pace while Verstappen set a new fastest lap and nicked the bonus point from his team-mate, thus ensuring he still leads the Drivers' Championship by a solitary point.
This understandably then was one of the talking points to spill over into Australia.
Additional reporting by Michael Lamonato
There was more where that came from though, with the likes of Lewis Hamilton, George Russell, Ferrari and the FIA all popping up in the headlines.
So, let's get you up to speed with the fallout from an eventful Thursday in Melbourne…
No 'miscommunication' with Red Bull over Sergio Perez
That was the claim of Verstappen, who responded to comments made by Perez at Albert Park, who suggested that whole team orders situation was "a bit of a miscommunication between my engineer and myself."
Perez had though turned his frown upside down, not just because of seeing his team-mate in that blonde wig, now praising rather than criticising his team for how they handled those closing stages in Jeddah, saying that the situation was one which could be moved on from with that matter discussed internally. This though was another claim which Verstappen disputed.
"That was no miscommunication," he said, as per RacingNews365.com.
"The same thing was also asked in Bahrain, but the other way around. In the end from our side there was no more talk about it.
"If you look back on the first two [race] weekends, it wasn't [miscommunication]. We didn't have any additional explanation either."
Current evidence means we should not expect Red Bull to fall from their lofty perch above the rest of the pack in Australia, so if Perez can take the fight to Verstappen once more, then it feels like there are tensions which could potentially bubble back up.
Max Verstappen issues health update
After Perez's performance in Jeddah, it has sparked a real belief that for the first time in Red Bull colours, he may indeed be a legitimate threat to Verstappen's title hopes.
Maybe though we need to see how he gets on at Albert Park against a more healthy Verstappen, the Dutchman having revealed just how under the weather he was feeling in Jeddah.
"I refused to believe it myself for a long time," he told the media at Albert Park. "At home I was really ill, I could barely just walk around. I felt like I was missing a lung.
"I got to the weekend really believing that it was gone because when you get sick, two or three days after you're normally alright, you just can do your workouts.
"But then when I jumped in the car in FP1, even just one performance lap, I felt like I had to recover for two laps to be able to breathe normally.
"It definitely did affect me throughout the weekend which I didn't like because it was one of the first races. I just felt that I was physically limited and that's very frustrating.
"Since then I have been trying to work on it, trying to improve it and I do think it has improved a lot."
Over to you, then, Perez, to prove this weekend that Verstappen's health was not as bigger factor in the Mexican racer's impressive performance as it may seem.
Sainz hints Ferrari set to follow Red Bull way
As it stands though, Red Bull's RB19 is looking so mighty that really only reliability problems could realistically stop their drivers, Verstappen either with two working lungs or one, from finishing P1 and P2 at the chequered flag.
There had been rumblings unsurprisingly then that Ferrari may be about to take a future detour down Red Bull lane with the design of their future challenger, having in Saudi Arabia also finished behind Aston Martin and Mercedes.
And Carlos Sainz would give the firmest indication yet that this Red Bull-esque change of approach is on its way.
"At the moment the Red Bull is superior everywhere," he told the media, including PlanetF1.com. "Superior in qualy, in race, in straight-line speed.
"Superior in medium and low-speed corners. They're superior with tyre management, they're superior over the kerbs.
"It shows we clearly need to change something, we need to go onto something very different from where we are now.
"I think extremely good performance at the start of last season made us keep pushing with this concept.
"But I think we realise now that Red Bull have a clear advantage everywhere and that we need to start looking to our right and to our left."
George Russell says no 'luck' in beating Hamilton in Jeddah
No podium yet for Ferrari in F1 2023, and the same is true for Mercedes. George Russell did inherit P3 and the trophy in Saudi Arabia when Fernando Alonso was given a post-race 10-second penalty, but when Aston Martin succeeded with their appeal, it was back down to P4 for Russell and Mercedes had to drive over to Silverstone to return that trophy.
However, Hamilton, who finished the Saudi Arabian GP in P5 and a position behind Russell, had suggested that his team-mate simply got lucky with his setup in that W14, faced with a "50/50 choice" and going the right way.
Russell though would hit back at that claim from his team-mate.
"I don't think there's any luck in it at all," he said. "I think it's down to the preparation you put in before the event.
"The changes we made overnight, I knew that was going to be the right direction with the work we did with the team. And I believed it was going to be better than the setup that Lewis opted for."
PlanetF1.com recommends
Lewis Hamilton reveals why Angela Cullen left his inner F1 circle
Why Sergio Perez feels ready to take on Max Verstappen for 2023 title fight
Weak and underutilised: McLaren lift the lid on major technical shake-up
FIA warning about excessive pit-wall celebrations
How Russell would love to turn up the pressure on Hamilton even more this weekend by going one better and scoring a podium finish, the two Red Bull drivers and Alonso having taken care of those top three spots in the opening two rounds.
But whether it is Red Bull, Aston Martin, Mercedes or another team celebrating a victory or podium result on the pit wall, the FIA has moved to try and reign in the nature of these celebrations.
From the Australian GP onwards, race director Niels Wittich is to get tough on the ruling which prohibits team personnel from climbing and/or hanging over the pit-lane fencing at any time to cheer their drivers over the line.
Mercedes or nothing for Lewis Hamilton
Hamilton these days must be missing that feeling of taking the chequered flag and sparking wild Mercedes celebrations.
The Brackley squad face a stern test once more just to get into a position to contend for a victory in F1 2023, Hamilton feeling disconnected from the W14 and unhappy with the predicament, which he feels could have been avoided if Mercedes had have listened to him.
But, while all of this frustration had led to some speculation that Hamilton could bet on another team to chase World title number eight, his Mercedes deal up at the end of the year, the Brit has made it clear that he will not race for a team other than Mercedes and does not feel like his Formula 1 days are done.
Asked how he is feeling about his future, Hamilton replied: "Continue to feel very much at home as a family. I see myself being in Mercedes until my last day to be honest.
"I think for me personally just as long as I can continue to help the team, as long as I can continue to help drive the team forwards and really contribute then that's why I want to stay."
The race weekend action in Melbourne begins with FP1 at 1230 local time [0230 UK], a session that could well take place on a wet Albert Park track.