'Boutique quarantine' could save Australian GP
Australia's best chance of hosting its grand prix scheduled for November could be to implement a "boutique quarantine" period for teams and drivers.
That is the view of a leading Victoria-based epidemiologist, who has suggested F1 teams could serve part of their self-isolation in the UK before travelling to Melbourne.
Having originally been scheduled in its traditional curtain-raising slot on the calendar in March, the Australian Grand Prix has been put back to November 19-21 because of the ongoing pandemic.
The race was the first to be cancelled due to the global health crisis in 2020, called off shortly before FP1 was about to start at a time when COVID-19 was beginning to take a grip on the world.
On the revised 2021 schedule, Australia is due to take place two weeks after the Sao Paulo Grand Prix, which itself is in jeopardy because of the continuing scale of the pandemic in Brazil.
Two epidemiologists have offered their take on what could happen, with Professor Catherine Bennett of Deakin University believing the UK could play a significant part in helping the Australian Grand Prix to go ahead if the race in Brazil was cancelled.
If the UK allowed part of the quarantine period to be served there, it would alleviate the need for F1 personnel to be stuck in the same hotel room for two weeks – as was the case with tennis players who competed at the Australian Open tournament in February.
Check all the latest 2021 teamwear via the official Formula 1 store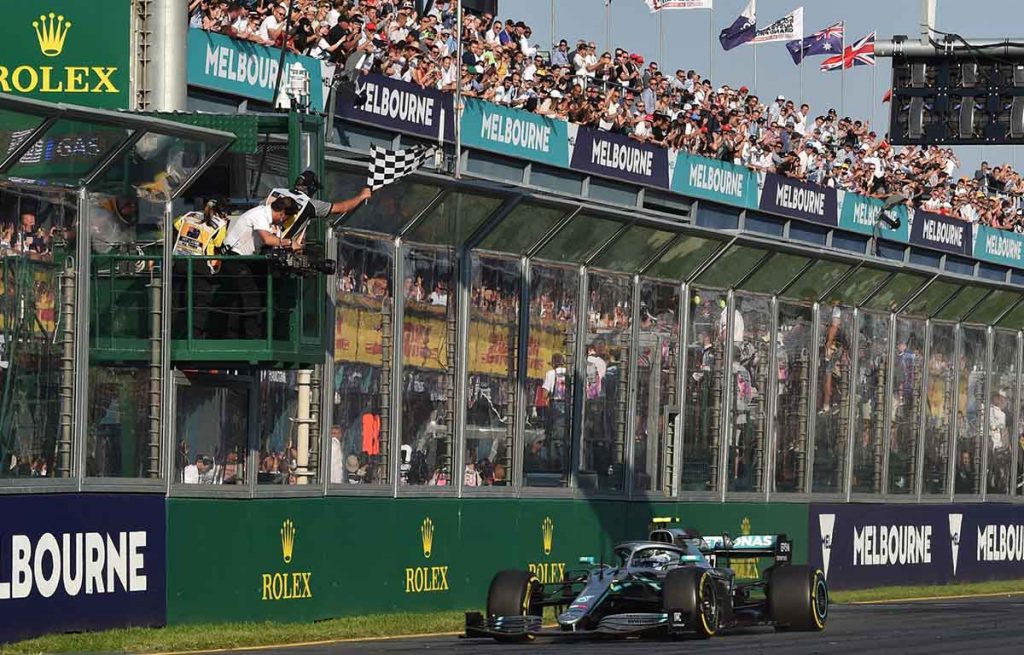 "If the UK has progressed a long way and they have been there for the previous two weeks, there might be the opportunity for a travel bubble which could relieve things," Bennett told the Sydney Morning Herald.
"They have talked about having shorter quarantines for people who are vaccinated. If they are not mixing much outside the team, or if the actual case rate in the UK is low, they are less likely to be infected.
"It all depends on whether they can negotiate something that satisfies the government's risk appetite and is acceptable to the teams. That's where they would have to find compromise.
"Victoria isn't likely to shorten it, but it could set up a custom-designed, boutique quarantine that could meet in some ways some of the things they need to be doing."
Meanwhile, Professor Mike Toole of the Burnet Institute offered a hypothesis based on the Brazil race taking place – but admitted it would be easier for Australia if the Interlagos event was called off.
"I think it could only happen if everyone is vaccinated and if they all have negative tests before they get on a charter flight after the Brazilian GP, come directly to Melbourne and get tested when they arrive," said Toole.
"They would need to be tested before qualifying, they would need to secure transport to Albert Park so they wouldn't mingle with anyone. They would have drivers, mechanics and everyone in the same situation and not interacting with anyone else except maybe doctors and nurses.
"It could be done but it's difficult, and the GP has to pay for it all.
"If you went straight from Mexico to Melbourne there would be an extra week's wriggle room and you could share the quarantine around a number of cities. That would make it more workable."
Follow us on Twitter @Planet_F1, like our Facebook page and join us on Instagram!