Get ready for a record four DRS zones at Albert Park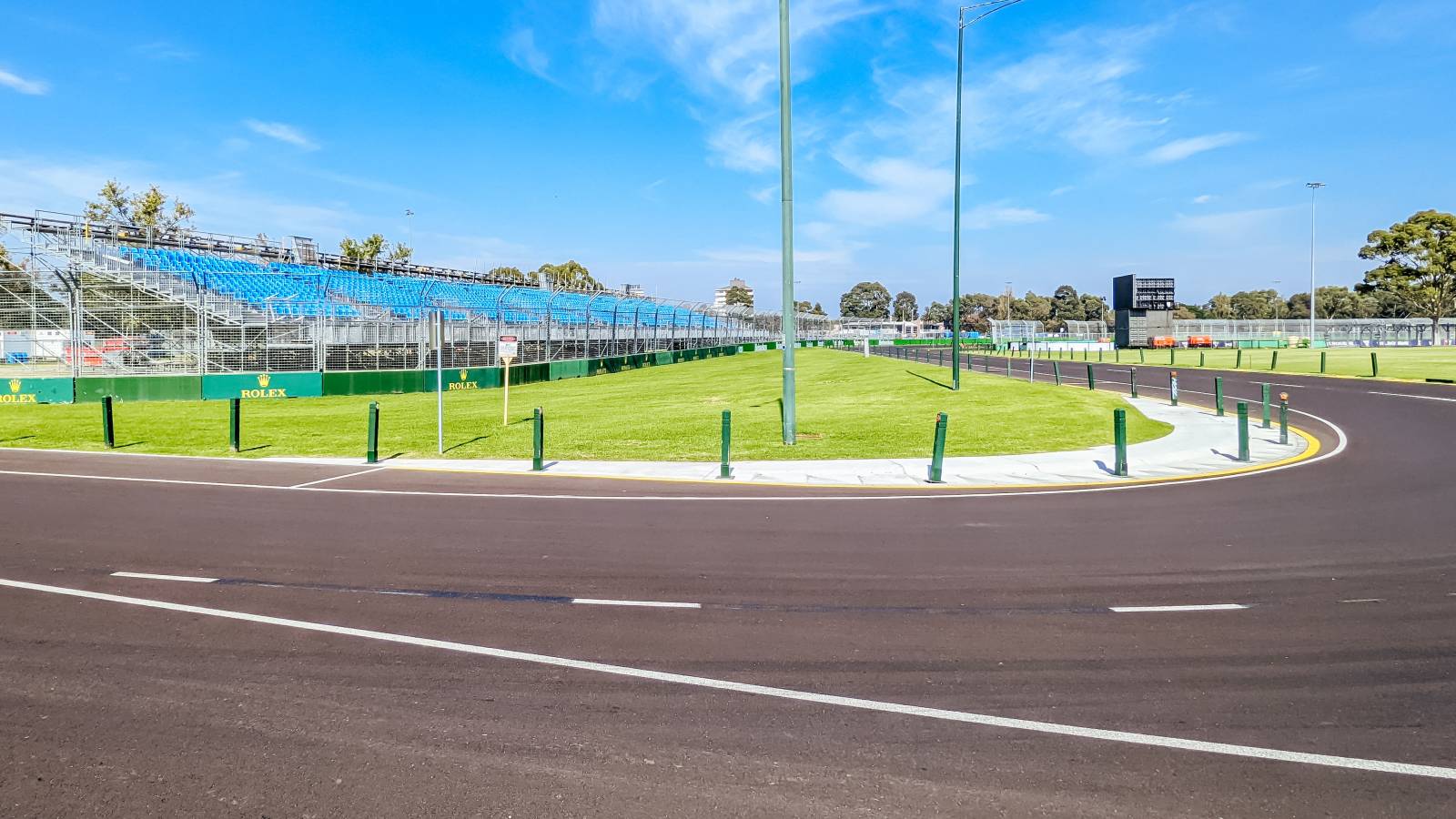 It has been confirmed that four DRS zones will be active at the Australian Grand Prix, the highest number yet in Formula 1.
Not since 2020 has Formula 1 visited Albert Park, home of the Australian Grand Prix, but one must go further back still to find the last time that the series went racing around the venue.
Although Formula 1 personnel showed up for the 2020 Australian Grand Prix, which was set to kick-off that season, the global pandemic had started to take hold and the race weekend was shelved shortly before the light would have gone green for FP1.
The Australian Grand Prix was later cancelled, the same happening in 2021.
However, plenty of work has been going on in Formula 1's absence, with the track undergoing a redesign which it is hoped will vastly improve the quality of racing and open up more overtaking opportunities.
Detailing the changes previously, Australian Grand Prix Corporation CEO Andrew Westacott, said, as told Motorsport.com: "Five seconds a lap quicker, but [with] the new-spec cars, closer racing.
"You can actually tail the car in front and expect to be able to overtake and be in a competitive position.
"The main location is Turn 11 at the south end of the lake near Ross Gregory Drive and Ross Gregory Oval. We expect that to be a major overtaking opportunity.
"The widening of five other turns, particularly the increase of speed at Turn 6 where they're going to go from about 90 km/h to 150 km/h, that really does set it up for speeds in excess of 330 k /h around Lakeside [Drive], pulling four and a half Gs."
Four DRS zones are set to be used at Albert Park this weekend.

FOUR! 😳 #AustralianGP #F1 pic.twitter.com/n8ZANhHPZL

— PlanetF1 (@Planet_F1) April 4, 2022
The track has also been reduced from 16 to 14 corners, but yet, we will see more DRS zones than ever before.
The first zone will be active down the main straight, the detection line positioned on the approach to Turn 13.
There will then be another DRS zone in the run from Turn 2 down to Turn 3.
Coming out of Turn 6, this is where the first DRS detection point of that lap will be, as drivers then power all the way through to Turn 9.
And to provide a further pace boost, the driver will be able to activate DRS after leaving Turn 8, the zone ending as the heavy braking point of Turn 9 arrives.
There will then be one final DRS zone for the lap, that activating as the drivers leave Turn 10 and power down the short straight into the 90-degrees right-hander of Turn 11, which has now been widened to make an overtake attempt that bit more tempting.