Verstappen: From Silverstone villain to hero in Austria
From being the British Grand Prix's pantomime villain jeered literally at every turn, the boot will be on the other foot for Max Verstappen in Austria.
Large numbers of Silverstone's sell-out crowd clearly had still not forgiven the Dutchman for stopping their hero Lewis Hamilton from becoming an eight-time World Champion in 2021. Some, inevitably, never will.
But as the boos rang out for the Red Bull driver, and cheers whenever he found himself overtaken or even challenged, there was at least one consolation – Michael Masi, if he had been there, would have had it a whole lot worse.
The Austrian Grand Prix, however, is the home race for Verstappen's team due to their ownership, and the first of four within the next five on the calendar where the Oranje Army will be out in force.
Hungaroring, Spa and, of course, Zandvoort are the other venues to which hordes of fans from the Netherlands flock.
Being supremely confident in his own ability, Verstappen is not one to buy in to all that 'crowd being worth a second a lap' malarkey, a phrase coined by Nigel Mansell back in the day. But even for a pragmatist like the 24-year-old, it must be preferable to have the public on-side rather than celebrating when things go awry.
That was the case at Silverstone where a likely comfortable win for the World Champion turned into P7 struggling to fend off a Haas, the damage literally having been done when he ran over a piece of debris on lap 12 that played havoc with the underbody of his car.
Yet such had been his dominance over the previous six races, and with victory in Britain going to Carlos Sainz for the first time in his F1 career, that Verstappen heads to Spielberg's Red Bull Ring with his lead in the title race a still extremely healthy 34 points.
And besides knowing he will have huge support from the grandstands, Verstappen has a collection of happy memories at this venue to call upon.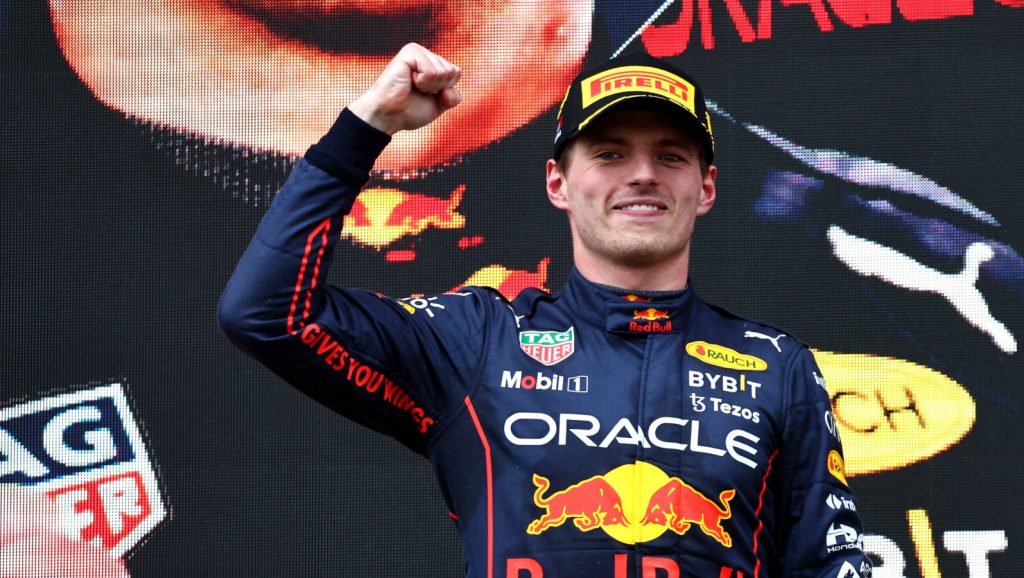 His three Austrian Grand Prix successes, added to another in the 2021 Styrian GP on the same circuit, makes him the most successful F1 driver of all time in the Alpine nation – a feat he had achieved by the tender age of 23.
Last year's double triumph on consecutive weekends was achieved by 35 and 17 seconds and although this season's cars are entirely new, which could render historical form irrelevant, it is easy to see why Verstappen has been made an odds-on favourite for Austrian win No 5.
Indeed, what also needs to be mentioned is that this is a sprint qualifying weekend, so there is every chance Verstappen could take the chequered flag twice just as he did in 2021 – although for a maximum of 34 points this time rather than 52.
Sainz, meanwhile, ended Red Bull's sequence of six consecutive victories when he prevailed at Silverstone for Ferrari and there remains little between the top two teams on pace at all kinds of tracks. Red Bull, however, remain the slicker operation, hence their impressive run of results.
The Spaniard completed a double F1 first of pole position and race win, although he was done a big favour by Ferrari's strategy that left his team-mate Charles Leclerc hung out to dry on hard tyres following the Safety Car period against a bunch of rivals snapping at his heels on freshly-fitted softs.
Leclerc and Verstappen had a terrific battle for the Austrian win in 2019 and it would not be a surprise if something similar unfolded again.
Red Bull's Sergio Perez has now had five runner-up finishes in the last eight races to go with his Monaco victory and looks a strong contender for yet another podium.
Regardless of its name, the Red Bull Ring has been less of a Mercedes track than many over the years of their dominant era and Lewis Hamilton has won only twice there in 10 attempts, Austrian and Styrian GPs combined.
The seven-time World Champion looked on course for a first win of the campaign on home soil at various points before coming up short in third, but the belief is that the characteristics of Paul Ricard on July 24 offer him a better opportunity to open his account than the short dash of the former Osterreichring.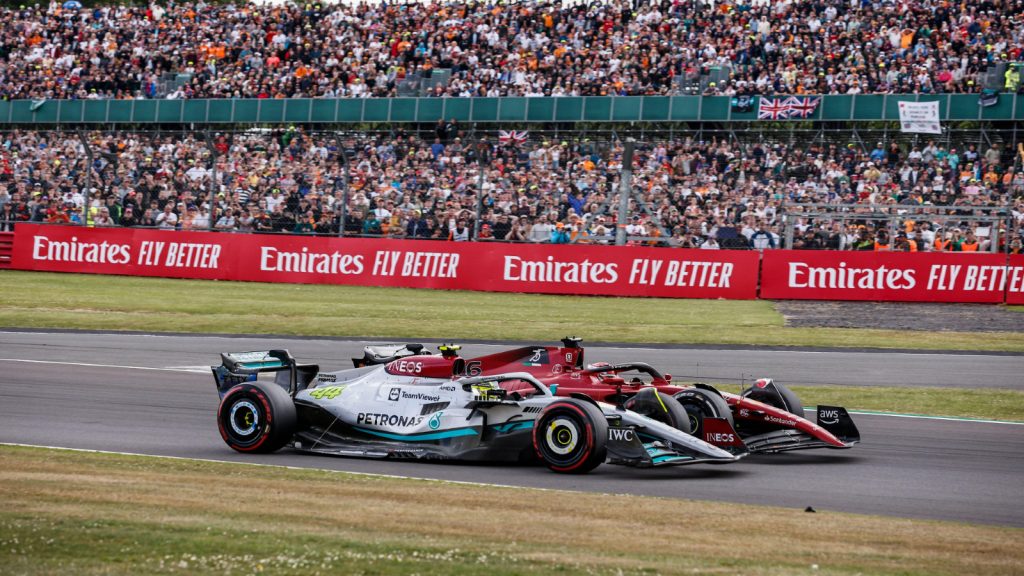 George Russell had his run of nine straight top-five finishes broken when he exited at the first corner last weekend, being involved in the terrifying accident from which Zhou Guanyu miraculously escaped unharmed.
At the time of writing, it appeared both Zhou and Alex Albon, the latter having been taken to hospital for checks following a separate heavy impact approaching the same Abbey corner, will both be fine to compete for Alfa Romeo and Williams respectively.
"I'm keener than ever to get back on track and do what I love," said Zhou. "I'm fit and I'm looking forward to Austria."
The Chinese driver's team-mate, Valtteri Bottas, is the only other driver still competing, apart from Verstappen and Hamilton, to have tasted success in Austria, doing so twice for Mercedes after the race returned to the schedule in 2014 after a 10-year absence.
It was, however, the scene of Lando Norris' first F1 podium finish in 2020, but McLaren's current performance is so unpredictable it is difficult to gauge before the weekend begins how competitive they will be.
On Silverstone form, their level will be around the same as Alpine, who are their closest challengers for fourth place in the Constructors' Championship with the French outfit six points behind their Woking rivals.
AlphaTauri had a weekend to completely forget at Silverstone, qualifying poorly before Yuki Tsunoda caused embarrassment in the race as a lunge up the inside of his team-mate Pierre Gasly sent the cars spinning in formation.
As they went backwards though, forward came Aston Martin and Haas. The latter achieved their first double points finish since July 2019 as Mick Schumacher finally got off the mark at the 32nd attempt, while Aston Martin's Lance Stroll just missed out on joining colleague Sebastian Vettel in the top 10.
Along with Schumacher, Williams' Nicholas Latifi will head to Austria hoping to build on a much more encouraging performance than he had produced for some time, having reached Q3 for the first time and performed creditably in the race on his way to P12.