JV: No Senna v Prost vibes to Hamilton v Verstappen
Jacques Villeneuve does not agree that Max Verstappen versus Lewis Hamilton is becoming like Ayrton Senna and Alain Prost.
The rivalry between Senna and Prost is talked about as one of, if not Formula 1's greatest ever clashes, one which commonly led to contact on-track.
And now in 2021, the title scrap between Verstappen and Hamilton has also seen the drivers come to blows numerous times, with Silverstone and now Monza witnessing major collisions between the pair.
That had led many to compare these two rivalries, but 1997 World Champion Villeneuve does not agree.
"Their rivalry had reached far beyond the limit, there was hatred and the will to play dirty," Villeneuve told Corriere della Sera when asked if this is a Senna-Prost repeat.
"Between Lewis and Max no. I hope to see more battles, without them ending up in the wall."
Following the collision between Verstappen and Hamilton at Monza's Rettifilo chicane, which eliminated both drivers from the race, the stewards gave Verstappen a three-place grid penalty for the upcoming Russian Grand Prix, judging him to have been "predominantly" at fault.
But Villeneuve does not believe blame should have been attached to the Dutchman.
"No, in Monza there were two players," said Villeneuve when asked if he agreed with the penalty for Verstappen.
"Max was aggressive: he could cut the chicane but then he would have to give up the position. Lewis could have left 10 cm more but wanted to stay ahead. It felt like a trial of intentions.
"You can't punish someone for doing it on purpose when the contact starts metres before the manoeuvre becomes intentional.
"They gave him the penalty because the Red Bull wheel ended up above Hamilton's head, for the consequences of the action, they said that one should not judge by the consequences but they did it.
"Verstappen is always very aggressive, with Hamilton he is even more aggressive. If you put them together in the same corner they exaggerate, but these moments are part of F1.
"If every time a penalty is issued, there will be no more race because no one will try to overtake."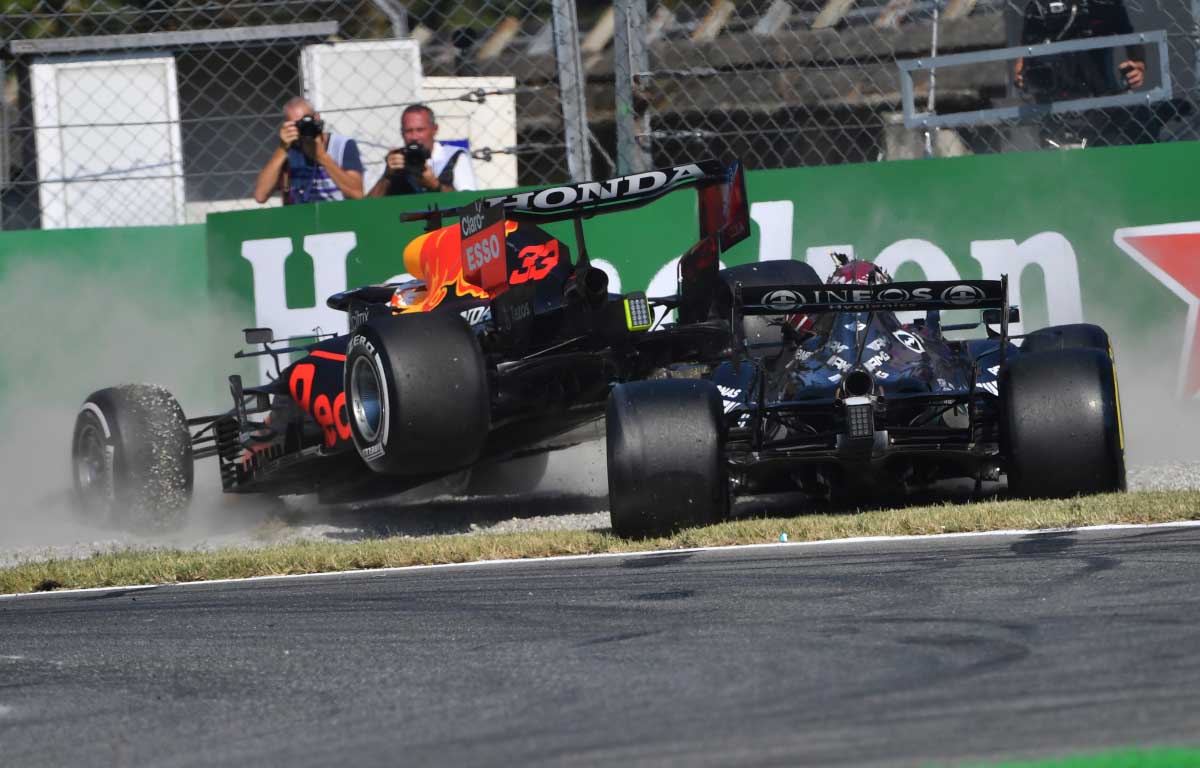 Check all the latest 2021 teamwear via the official Formula 1 store
A scheduled eight rounds remain of the 2021 season, and Villeneuve backs Verstappen to ultimately emerge as World Champion, saying he has woken Hamilton up who has had it easy since Nico Rosberg retired in 2016.
"Verstappen is superior, he didn't make any real mistakes. He always went on the attack. Lewis, on the other hand, has shown weaknesses. And also Mercedes, more than Red Bull," Villeneuve stated.
"After Rosberg he [Hamilton] had it easy. Maybe he had fallen asleep a little, this year he woke up with a bang. But he remains a phenomenon."
PF1 verdict
Will the Championship rivals learn from their crashes?
Will the crashes between Lewis Hamilton and Max Verstappen have a greater impact on future races?