Special Senna art car to go on display at Imola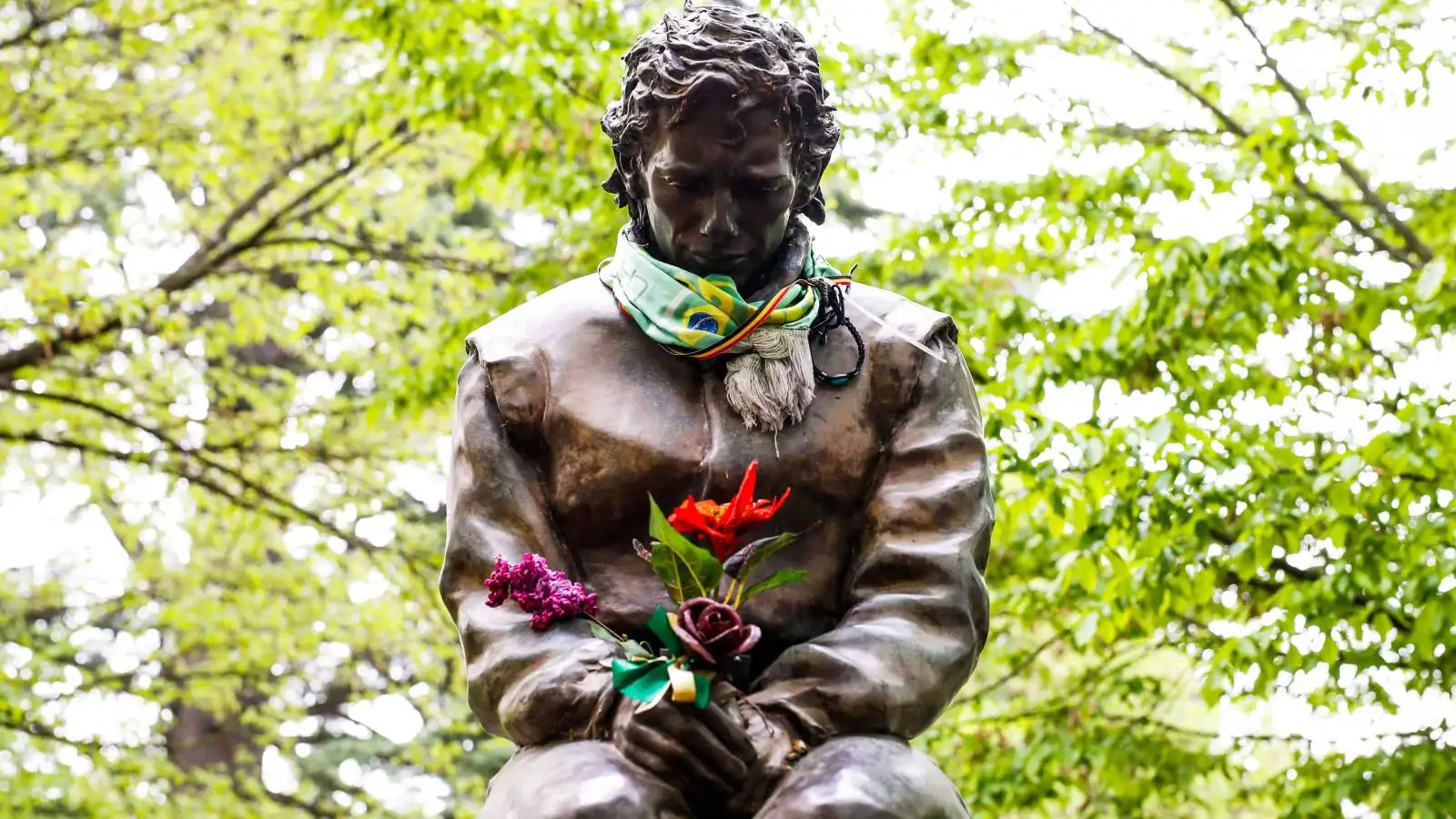 Prior to its auction later this year, an Ayrton Senna art car will proudly be on display at the upcoming Emila Romagna GP.
Formula 1 action at Imola is always a must-see occasion, but the excitement levels are perhaps even greater this year as the new generation of Formula 1 cars are put into action around this iconic venue for the first time.
This will be the third staging of the Emilia Romagna Grand Prix, but first since the venue's place on the calendar was confirmed through to 2025.
The current Formula 1 cars will not be the only attraction though, as the project conceived by Italian fashion designer Matteo Macchiavelli will be on display, celebrating Senna, whose career he had followed so closely.
Titled 'Senna Now', what once was a McLaren car has now been repainted in a tribute to Senna's career, featuring a mash-up of three iconic liveries attached to Senna on one side, while French street artist Jisbar, who takes inspiration from Senna, has been taking care of the other side.
The Lotus black and gold, Rothmans Williams and Marlboro McLaren are the liveries which were chosen.
This Ayrton Senna art car will be shown at Imola, Italy.(#EmiliaRomagnaGP).
The car has been donated by Italian collector Gianluca Tramonti.
It is also expected to appear at the Miami and Monaco F1 races.#F1 #F12022 #Senna pic.twitter.com/aHP3PjqDOo

— AllF1🏁 (@f1aholic) April 16, 2022
Speaking about his project, Macchiavelli, as quoted by Motorsport.com, said: "I spent my childhood following the races and the 'magic' of my hero.
"I was inspired by his lifestyle and his teachings, that are still with me now that I'm older.
"Thanks to my family friend Angelo Orsi I have a lot of pictures taken with Ayrton, today they make part of my family book, of my personal history and are fixed in my memory.
"The charisma of Ayrton Senna, his personality, all the challenges he faced and his humanity have given so much inspiration to me and to a lot of people, that I started to imagine how to create something that could centralise and make emerge some of the aspects of the special message that he was able to transmit: challenge, creativity and humanity."
The car, donated by Italian collector Gianluca Tramonti, will be on display at the Ayrton Senna museum during the Emilia Romagna Grand Prix, while Motorsport.com state that it is then scheduled to be on display at the Miami and Monaco races too before going to auction later in the year.
Some of the money is then expected to be donated to the Ayrton Senna Foundation.
"As well as the car, Jisbar will also create a special Senna Now NFT collection that will be minted in three stages over the Imola, Miami and Monaco F1 weekends," the report adds.