Qualy: Max Verstappen starts his title defence with pole, Ferrari make tactical call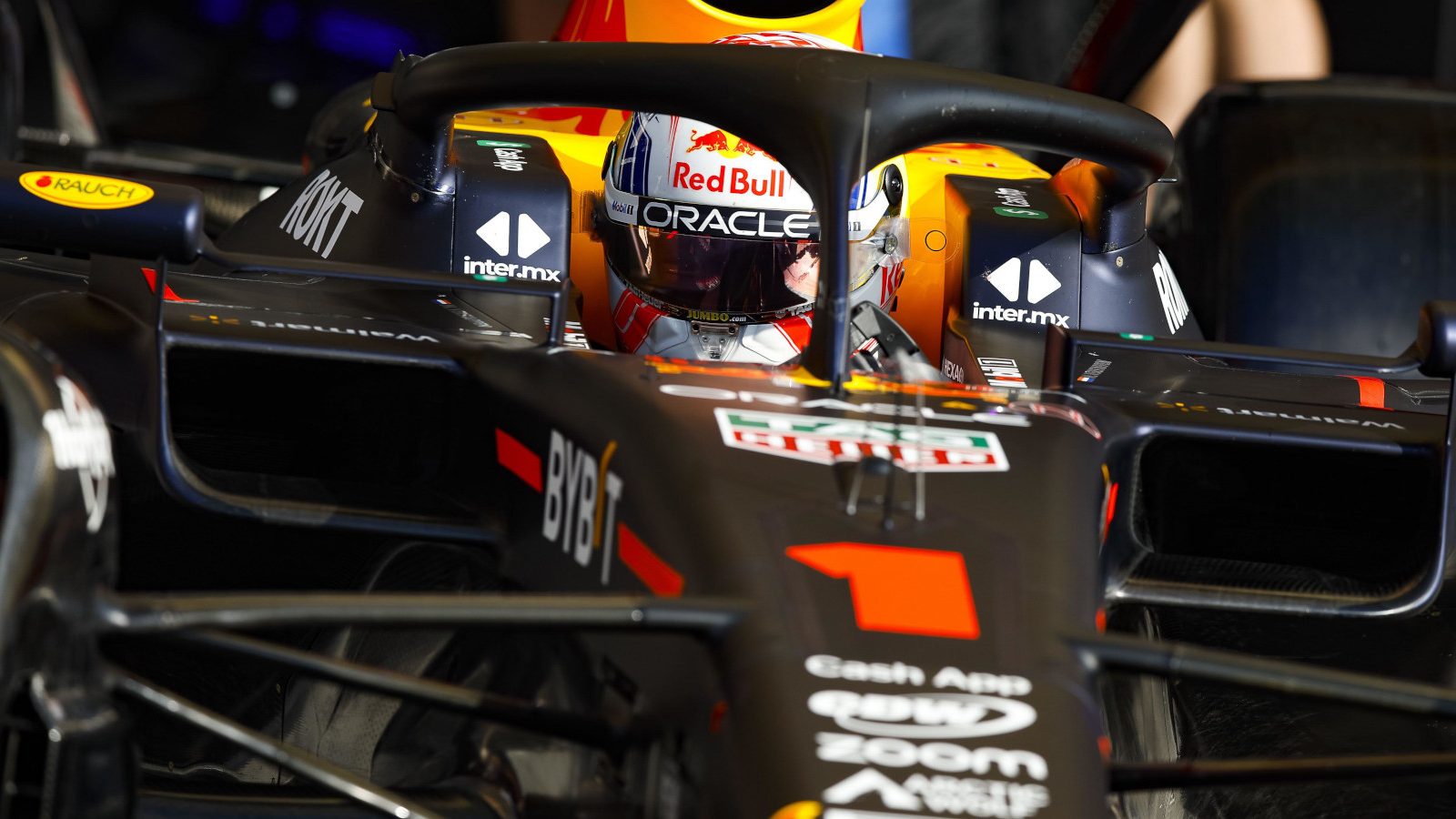 Max Verstappen will start his title defence from pole position, the Red Bull driver leading a Red Bull lock-out of the front row at the Bahrain Grand Prix.
He clocked a 1:29.708 to edge Perez while Charles Leclerc opted against a second run in Q3, Ferrari believing there was nothing more they could get out of the car so instead opting to save tyres.
The first qualifying session of the 2023 championship began under the lights at the Sakhir circuit on Saturday night with all eyes on practice pace-setter Fernando Alonso.
Although Aston Martin had been trying to cool expectations, back-to-back P1 times in FP2 and FP3 had Formula 1 fans excited to see if the Spaniard could secure his first pole position since the 2012 German Grand Prix.
Q1 began with in dramatic fashion for Charles Leclerc, the Monégasque driver losing a piece of bodywork as he started his first flying lap of the night. That was followed by a lock up and the driver losing another piece of his car.
"What flew away? I saw something flew away," he told Ferrari. The reply: "It was just a piece of wheel arch."
Ferrari told the driver he was okay to do continue only for the session to be red flagged due to the debris. Leclerc returned to the garage where his mechanics worked to repair his car. Adding to Ferrari's troubles, Carlos Sainz's lap time was deleted for exceeding track limits at Turn 7.
Back underway Sainz rebounded with a 1:30.993 to sit P1 ahead of George Russell, Leclerc, Alonso and Max Verstappen. Lance Stroll, who had been up in P8, had his lap time deleted for track limits with the Aston Martin driver and his injured wrists forced into a second run. He was joined by the entire field except Sainz.
When all was said and done Stroll was safely through in fifth place while out went Logan Sargeant, Pierre Gasly, Kevin Magnussen, Oscar Piastri and Nyck de Vries.
The 15 remaining drivers returned to the track for Q2 where Red Bull claimed the 1-2 with Verstappen on a 1:30.503, 0.2s ahead of Perez, with Lewis Hamilton third ahead of Russell. The Ferrari team-mates, running used tyres, were sixth and seventh with Alonso just ahead.
Stroll found himself going the wrong way down the pit lane, the driver having missed the weighbridge with his mechanics quickly on hand to push him back to it to avoid a penalty.
Back on track for a second run, everyone on new soft tyres except Alex Albon who was in the pits after what seemed to be an issue with his Williams, it was Leclerc who went quickest with a 1:30.282, the Ferrari driver ahead of Verstappen and Russell. And out went Lando Norris, Valtteri Bottas, Zhou Guanyu, Yuki Tsunoda and Albon.
Just 10 drivers remained for Q3, the all important pole position shoot-out with Verstappen, Stroll and Leclerc trading early purple sector times. Verstappen crossed the line with a 1:29.897 with Leclerc second quickest. Stroll's used tyres could go the distance as he slotted into fifth place. Perez was third ahead of Sainz.
Last out on track were Alonso and the returning Nico Hulkenberg, the German already impressing having even made it into Q3 in the Haas. Alonso jumped up to fourth place, Hulkenberg went sixth, with the Mercedes drivers still to get times. Russell went fifth and Hamilton seventh.
Leclerc's session ended with yet more drama, the driver jumping out of his car when it looked as if his mechanics were about to take the tyre blankets off. Ferrari said to be saving tyres for Sunday's race.
That left it to Verstappen to secure pole, the reigning World Champion upping his pace to a 1:29.708 with Perez making it a Red Bull 1-2 ahead of Leclerc and Sainz. Alonso dropped to fifth ahead of Russell, Hamilton, Stroll, Ocon and Hulkenberg.
Times
1 Max VERSTAPPEN Red Bull Racing 1:29.708
2 Sergio PEREZ Red Bull Racing +0.138
3 Charles LECLERC Ferrari +0.292
4 Carlos SAINZ Ferrari +0.446
5 Fernando ALONSO Aston Martin +0.628
6 George RUSSELL Mercedes +0.632
7 Lewis HAMILTON Mercedes +0.676
8 Lance STROLL Aston Martin +1.128
9 Esteban OCON Alpine +1.276
10 Nico HULKENBERG Haas F1 Team no time
11 Lando NORRIS McLaren 1:31.38
12 Valtteri BOTTAS Alfa Romeo 1:31.443
13 Guanyu ZHOU Alfa Romeo 1:31.473
14 Yuki TSUNODA AlphaTauri 1:32.510
15 Alexander ALBON Williams no time
16 Logan SARGEANT Williams 1:31.652
17 Pierre GASLY Alpine 1:31.818
18 Kevin MAGNUSSEN Haas F1 Team 1:31.892
19 Oscar PIASTRI McLaren 1:32.101
20 Nyck DE VRIES AlphaTauri 1:32.121