Full driver line-up for day three of Bahrain testing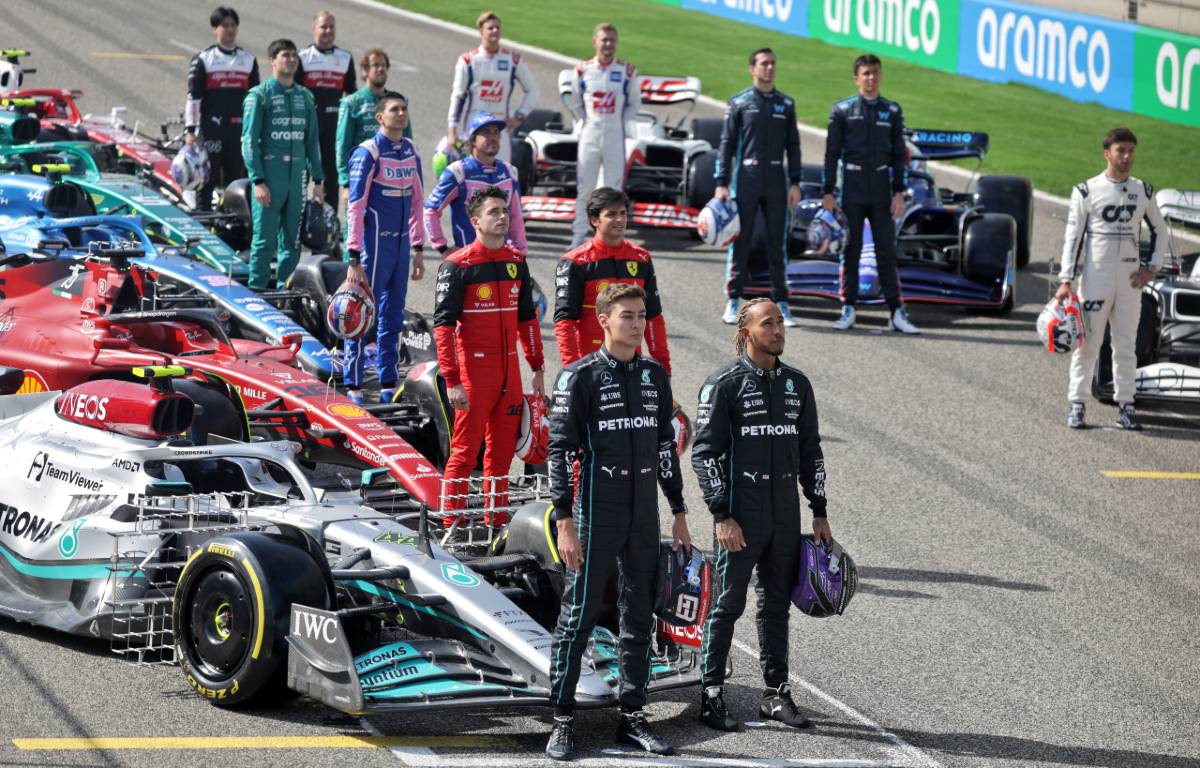 Lando Norris will be hoping his recently extended contract with McLaren includes a rewarding overtime rate.
The Briton, who has committed his future to the team until the end of the 2025 season, will have a third consecutive full day in the MCL36 on Saturday.
That is because Daniel Ricciardo now has to miss the entire official pre-season test in Bahrain having tested positive for COVID-19.
In normal circumstances, each of a team's two drivers would have one and a half days apiece in the car, but obviously that is not possible this time at McLaren.
Therefore, instead of a day fulfilling media commitments and watching the action from the sidelines, Norris will be hoping to considerably increase the total of 110 laps he has managed over the first two days – a number well down on what the team would have hoped for, the cause being brake problems.
Team principal Andreas Seidl said new parts had been shipped in to try and salvage a more positive final day of a troubled test for McLaren.
Other teams have also been experiencing reliability issues, among them Haas – but Friday finished on a much higher note for the American squad.
Granted an extra hour's running at the end of the day with Haas having been forced to miss Thursday morning due to the late arrival of freight, the returning Kevin Magnussen exploited the cooler temperatures to set the fastest lap of the day.
Magnussen, brought back to replace ousted Nikita Mazepin, will be straight back in the car for another half day's running on Saturday as he prepares for his grand prix comeback after a season away.
Apart from Norris, only one other racer, Fernando Alonso in the Alpine, is set for a full day behind the wheel, with all other teams dividing the running between their two drivers.
Among the other drivers who will be keeping his fingers crossed the gremlins stay away is Nicholas Latifi, having been restricted to only 12 laps during an intended full day's running on Friday in the Williams.
Day Three line-up
Mercedes – Lewis Hamilton (AM), George Russell (PM)
Red Bull – Sergio Perez (AM), Max Verstappen (PM)
Ferrari – Carlos Sainz (AM), Charles Leclerc (PM)
McLaren – Lando Norris
Alpine – Fernando Alonso
AlphaTauri – Pierre Gasly (AM), Yuki Tsunoda (PM)
Aston Martin –Lance Stroll (AM), Sebastian Vettel (PM)
Williams – Nicholas Latifi (AM), Alex Albon (PM)
Alfa Romeo – Guanyu Zhou (AM), Valtteri Bottas (PM)
Haas – Kevin Magnussen (AM), Mick Schumacher (PM)