Baku deal extended, denies Turkey date swap
Race organisers have confirmed Baku will host F1 until at least 2024 – but there is no possibility this year's race will swap dates with the Turkish Grand Prix.
The new contract will see Azerbaijan's current deal for hosting Formula 1 extended by a further year, with Baku's scheduled race cancelled in 2020 due to the Covid-19 pandemic.
After stepping in to replace Canada's cancelled grand prix, Turkey may not now be able to host a race this season as the country has been put on the UK's 'red' list for travel, due to the current Covid situation there.
As the majority of F1 teams are based in Britain, travelling to Turkey for the scheduled weekend of June 11-13 will prove to be a substantial issue, as being on the 'red' list means it "should not be visited except in the most extreme circumstances".
As for Azerbaijan, the race will take place on Sunday June 6 and alongside hosting matches at the re-arranged Euro 2020 football tournament too, there will be no wiggle-room to be able to change dates to fit the race in at the Baku City Circuit at any other time.
Switching the order of the two races, with Istanbul preceding Azerbaijan, would have enabled F1 personnel to spend long enough outside of Turkey not to be required to quarantine back in the UK.
Baku race promoter Arif Rahimov clarified why they will not be able to assist in the mission of enabling the Turkish Grand Prix to go ahead.
"I know there is a problem with their current Covid situation and that the UK government has upgraded the alert status on Turkey," he said, quoted by RaceFans.
"It's just a logical thing that might put the race at risk as most of the teams will have to travel from the UK or they are from the UK, even though they are travelling from Baku.
"There were talks, but in our case our race weekend is really fixed. It was kind of squeezed in between all the other events that's happening in the city because the football is still going ahead and the first game will be on June 12, which is the Saturday following the race weekend.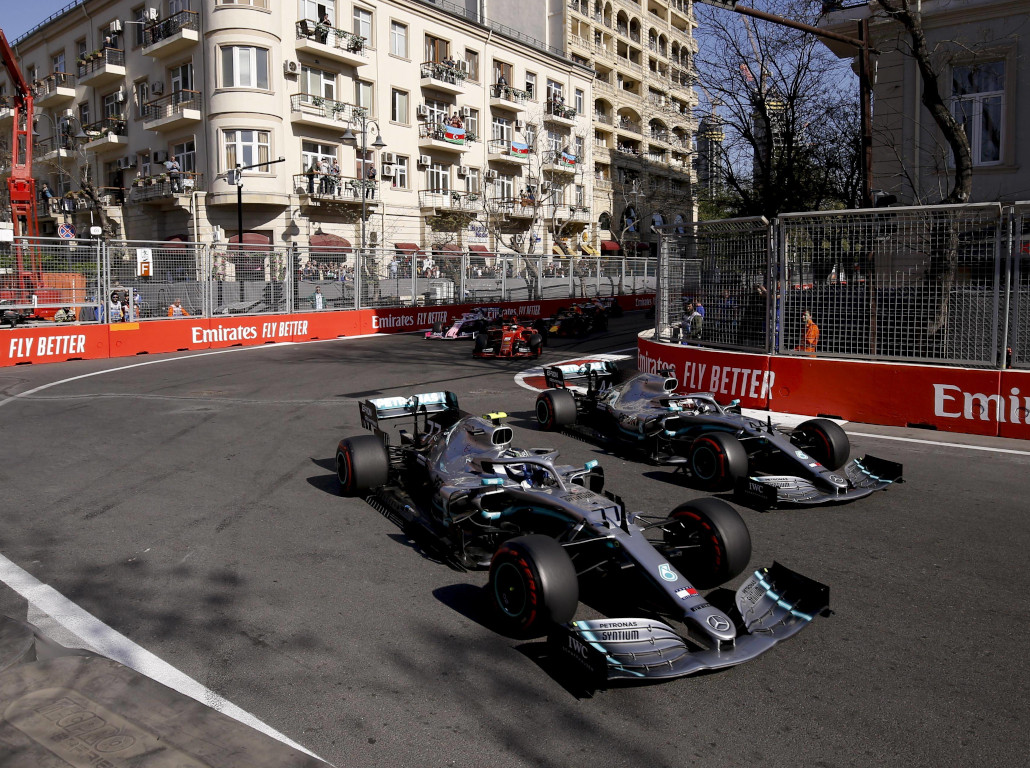 Check all the latest 2021 teamwear via the official Formula 1 store
"So there is not much we can do, we are not very flexible this year. If it was like any other year when we are the only major event on the calendar in Baku that could have been an option, but not this year."
With restrictions around fan attendance at sporting events varying by nation, with Monaco set to host up to 8,000 spectators including in a Charles Leclerc grandstand, Azerbaijan, meanwhile, will currently be without fans as it stands.
"For the time being, it's confirmed there is absolutely no spectators," Rahimov continued. "There will be people coming in to [do] the trophies and we have to kind of sit them somewhere appropriate, especially if it's the President, but there will be no spectators whatsoever."
Follow us on Twitter @Planet_F1 and like our Facebook page