Barcelona working on new long-term F1 deal
Circuit de Barcelona-Catalunya's CEO, Josep Lluis Santamaria, is working on a deal to keep Formula 1 at the Spanish venue long term.
The Spanish Grand Prix's future is in the balance, with its home since 1991 being among the least popular circuits with F1 fans as it rarely produces exciting races.
It has also come under pressure from the addition of new venues being added to the roster, most recently the Miami Grand Prix which is thought to be a candidate for an early summer slot – possibly with Spain making way for it.
An additional one-year contract for 2021 was agreed with Barcelona, the race being won on May 9 by Lewis Hamilton, but nothing yet is in place for 2022 or thereafter.
But Santamaria, who is fully aware the infrastructure at the circuit needs to be upgraded, is in contact with Formula 1 regarding a new commitment which he wants to be for a minimum of five years.
"We have had meetings with the whole team and we are working towards the renewal we want with a long-term contract," Santamaria told Mundo Deportivo.
"This will mean many investments will have to be made in the circuit, in the facility. We are talking about a 30-year-old circuit which must be equipped with new technologies.
"This is what we have to do, so all the teams that come to work feel comfortable and at ease. The truth is that the track requires practically no enhancements but there are other things that need to be improved."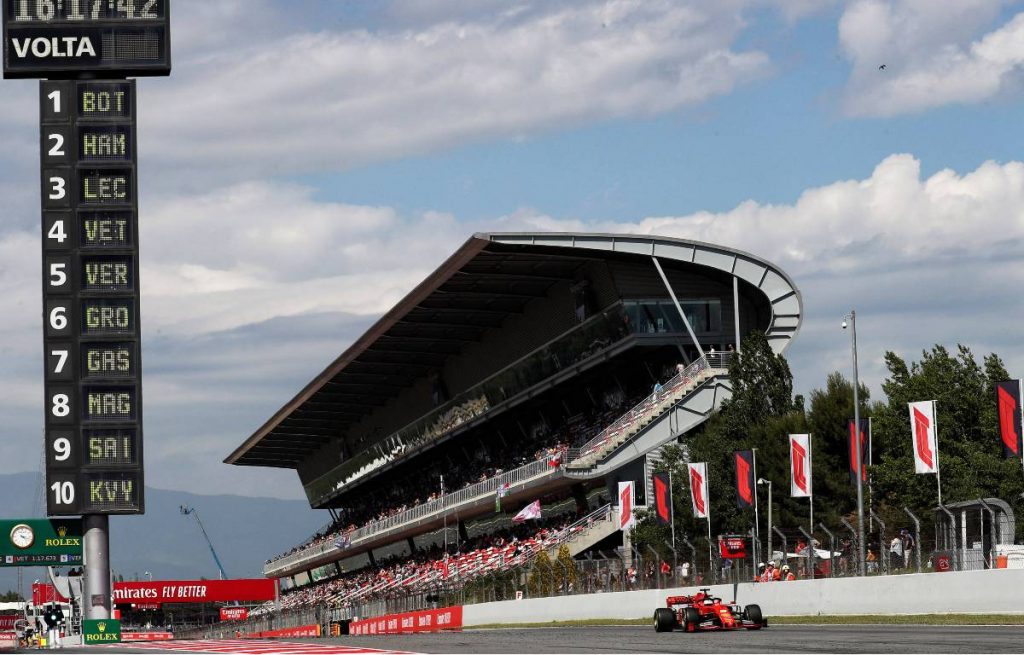 Check all the latest 2021 teamwear via the official Formula 1 store
Santamaria added that F1 CEO Stefano Domenicali is keen to ensure his circuit remains on the calendar.
"Domenicali told us they (Liberty Media) think Formula 1 has to continue in Barcelona and that we have to make an effort to improve the facilities," he explained.
"We are ready to do whatever it takes to have the best circuit installation in Europe and for Formula 1, MotoGP and the big series to be here for many years.
"It is getting more and more complicated, but we have 31 F1 grands prix in a row behind us, we have shown how things are done here and I think this is also valid.
"We are one of the few circuits that has done so many races in a row and it is something that not only is highly valued by the teams, but also highly valued by F1."
In terms of how close a deal is to being agreed, Santamaria used a football analogy.
"We are making the pass in front of the goal, about to finish, but you know that sometimes it takes you a little longer to see who makes the final shot," he said.
"But the truth is that we have the ball now, we are playing it and we have good players to finish this move."
Follow us on Twitter @Planet_F1 and like our Facebook page