Barcelona running to conclude with wet tyre test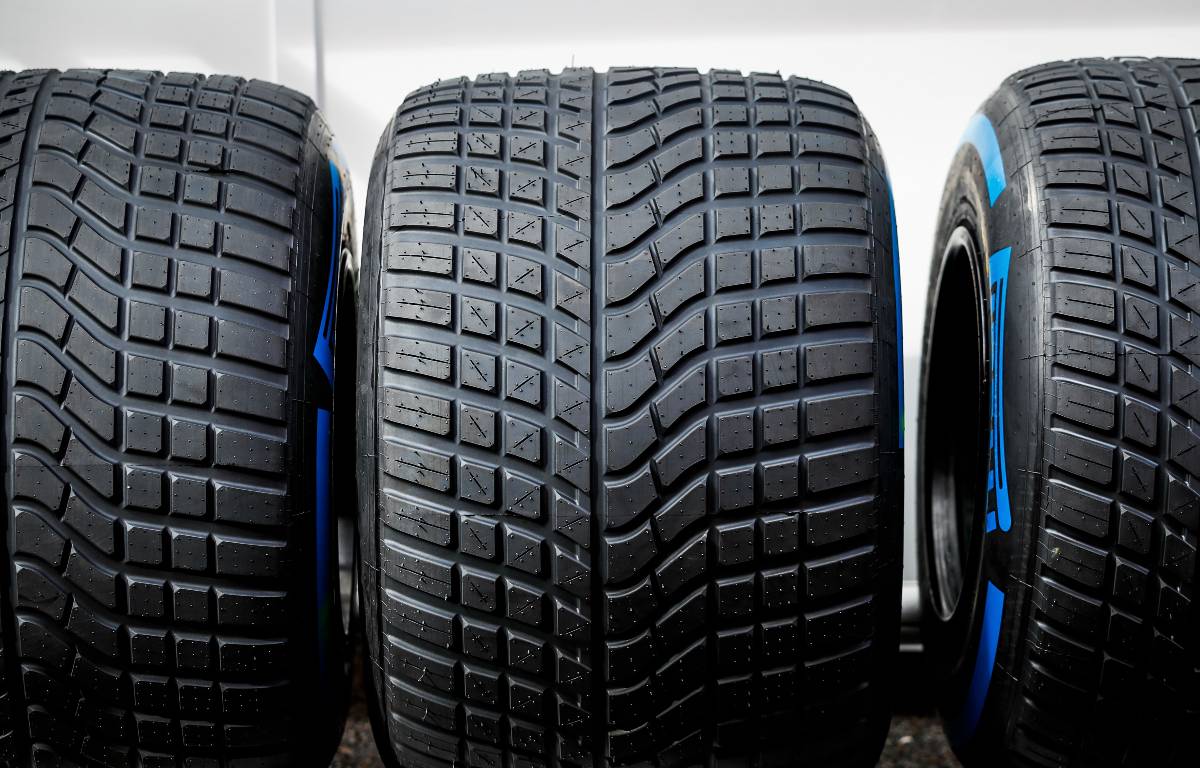 Pirelli have released the tyre schedule for this week's unofficial test in Barcelona – with the last half-day devoted to wets.
Formula 1 teams are gathering collectively for the first time this year at the Circuit de Catalunya to try out their all-new cars designed to the much-revised 2022 regulations.
It is being referred to by Formula 1 as a "pre-season track session" rather than an actual test, with the official version taking place in Bahrain from March 10-12 – the week before the opening grand prix at the same venue.
A total of seven varieties of the new 18-inch tyre will be in use at Barcelona – two of the hard compound, two of the soft, one medium, one intermediate and one full wet.
The full range of 18-inch tyre compounds will be at the first @F1 pre-season test at @Circuitcat_cat!

Here's how to tell them apart. 🍩🍩🍩#F1 #Formula1 #Fit4F1 #Turning18 #Pirelli #Pirelli150 pic.twitter.com/2uAZY5tllq

— Pirelli Motorsport (@pirellisport) February 22, 2022
The two hard compounds are the C1 and C2 and will be differentiated by the C2 having the white 'bracket' markings on the side, whereas the C1 does not.
Likewise, the C5 soft has no brackets but the C4 does, which indicates the non-marked tyres are those at the extreme ends of the grip spectrum.
The guide will only be of use in the limited amount of coverage we will get to see, however, due to there being no TV cameras and much of the imagery available likely to be only what the teams themselves reveal by way of press releases and social media.
Each team will be allowed to use 30 sets of tyres over the three days from an allocation of 35 slicks, three intermediates and three wets.
The latter are to be used on the final half-day, Friday afternoon, when the circuit will be dampened artificially if necessary. That will not happen though if it has rained earlier in the week and the wet tyres have already had to be rolled out.
However, that prospect looks unlikely because the sun is forecast to shine in Barcelona between Wednesday and Friday, although temperatures will be relatively cool and not expected to climb above the mid-teens.
The three days will be divided in half by each team to allow both of their drivers a roughly equal amount of time in the car, issues permitting, with most constructors having already held a shakedown of their 2022 challenger – but Barcelona allows the first opportunity for some sustained running.