Barcelona unhappy at F1 calendar rotation talk
Barcelona is not prepared to take a rotational place on the F1 calendar amid reports its position is under threat from the new Miami Grand Prix.
The Circuit de Catalunya, which until this year had become the regular home of pre-season testing, is not among the most popular venues with many Formula 1 fans.
Races at the Spanish track have often been on the dull side due to the lack of overtaking opportunities and last year, Sir Lewis Hamilton coasted home unchallenged to take victory by 24 seconds from Max Verstappen – who in turn was 20 seconds ahead of Valtteri Bottas in third.
This year's Spanish Grand Prix is coming up on May 9 in its usual slot on the calendar, but there are suggestions that in future years it could make way for the recently-announced race in Miami – which is expected to take place at a different time of year from the now traditional October date for the United States GP in Austin.
With more tracks available now than spaces in the schedule, one way of accommodating them all, albeit not every year, would be to implement a rotational system whereby some races are staged in alternate campaigns.
But that would not sit well with the Circuit de Catalunya's president, Ramon Tremosa.
"Our will is to continue being a fixed place in the F1 calendar and not go into rotation," said Tremosa, quoted by Mundo Deportivo.
"We cannot lose this continuity because if you leave the calendar, it is very difficult to enter. I would like to highlight the institutional collaboration we have had."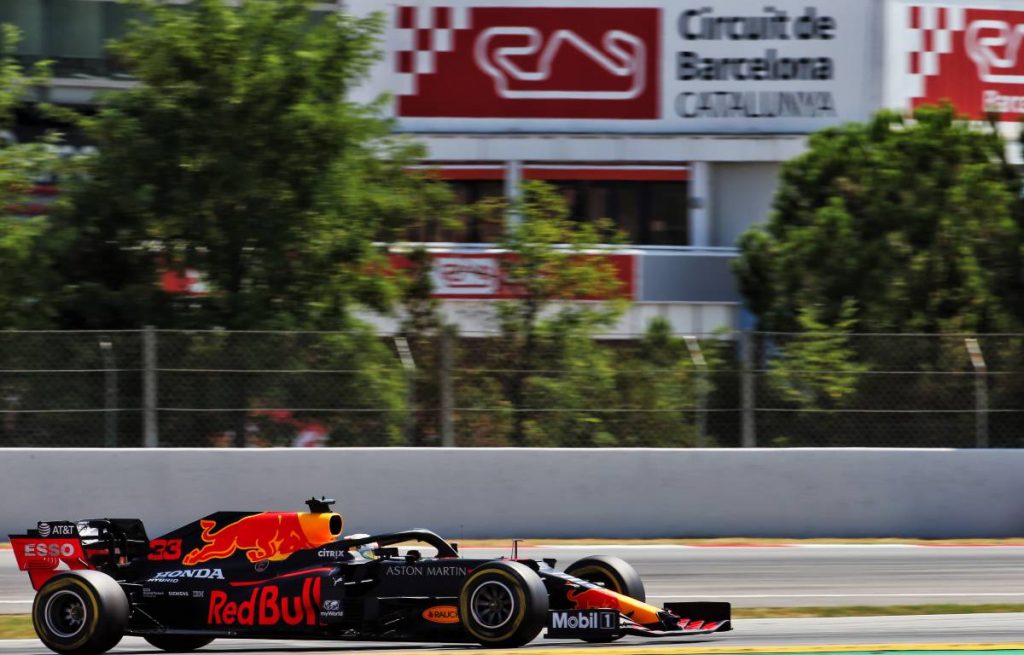 Check all the latest 2021 teamwear via the official Formula 1 store
At present, however, the Spanish Grand Prix is only contracted for 2021, although Tremosa is reported to be trying to negotiate a new long-term deal.
"F1 is very interested in Barcelona continuing to host this event," said Tremosa. "We have good hopes of reaching an agreement that is good for the institutions.
"Catalonia is a country of motors, fans, champions, factories, happy to have guaranteed continuity for another year."
If Barcelona did lose its place on the calendar to Miami, that would probably result in a significantly different look to the usual schedule in the early summer months.
It is possible Miami could be tied in with the Canadian Grand Prix to avoid too many journeys across the Atlantic, which would mean the new Florida-based event taking place in June and a different race – perhaps Azerbaijan – being switched to the first half of May.
Follow us on Twitter @Planet_F1, like our Facebook page and join us on Instagram!