Ex-Formula 1 driver Rubens Barrichello admits he feared Lewis Hamilton was getting sidetracked by fame and fortune before his dominant run with Mercedes.
Hamilton won his first World Championship in 2008 with McLaren in what was his only his second season in Formula 1.
But the Brit would have to wait until 2014 to taste title glory again, though this time it would prove to be start of a dominant run which has seen him lift five Drivers' Championships in the past six years.
And eleven-time race winner Barrichello is delighted to see it, because he feared Hamilton's career was going the "wrong way" after his first title.
"Honestly, I think there was a time when I thought Lewis was losing it with life, but he recovered well," Barrichello said during the F1: Beyond the Grid podcast.
"When you are a star, you get tempted by everything, you get famous people, money I don't know because I never asked him that, it's not fair for me to say that.
"But by the looks of the social media it looked that way, and all of a sudden I thought hmm he's going the wrong way.
"It was after one or two Championships [I started thinking this], maybe one Championship and he was already going.
"Now, for me, he knows how to cope really well, he says when I'm done with Formula 1 I may live in Los Angeles, which is great because he has good fun in those places, but when he comes here he's still the humble guy and going for it."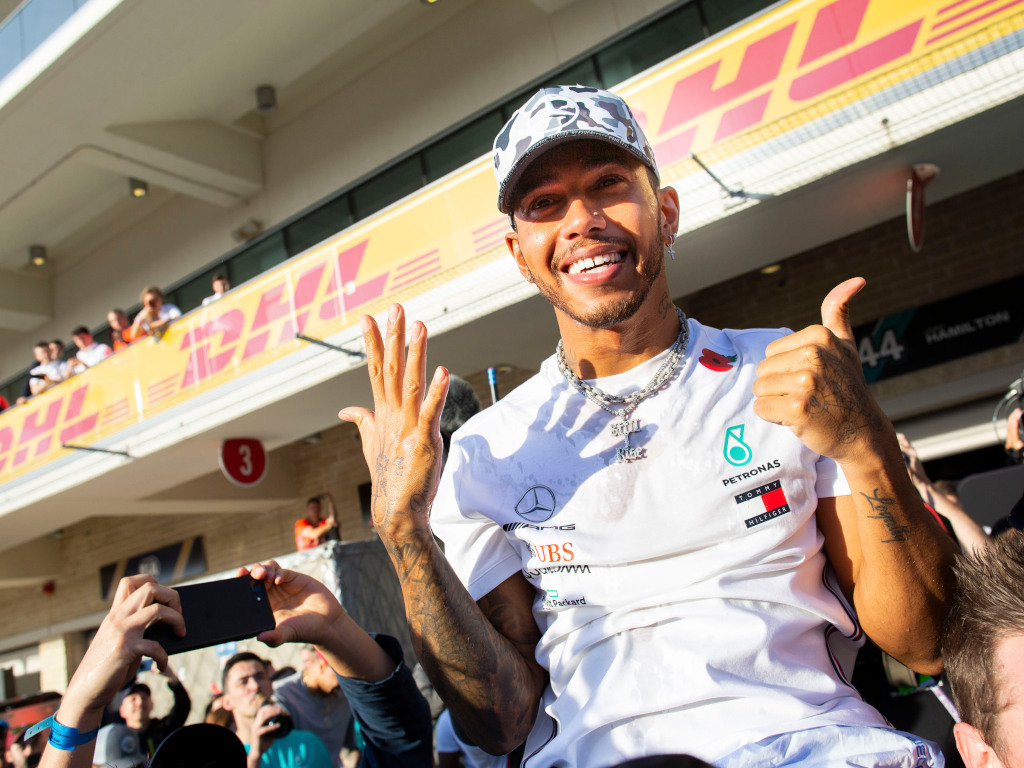 Barrichello drove for Ferrari from 2000-05 alongside Michael Schumacher, the only driver still ahead of Hamilton with seven world titles.
The Briton has been widely tipped after his sixth title this year to now go on and match the German's achievements which were long thought untouchable, but Barrichello is confident that Hamilton will win more titles than his former team-mate.
"Talent for talent I think he's going to win more Championships than Michael because right now he's in the shape of knowing what he needs, he's much better prepared than ever physically," the Brazilian explained.
"I've been with Toto [Wolff, Mercedes boss] for the race in Brazil, and him talking on the radio you can see he is breathing, so I can see someone very special there."
Barrichello would reveal that he had an offer on the table to partner Hamilton at McLaren in 2010 instead of his team-mate at Brawn for the previous season Jenson Button.
But he would turn the offer down and sign with Williams, though he admits that he "feels sorry" not to have had the opportunity to be Hamilton's team-mate.
"When McLaren called me I had signed a contract for Williams already," he confirmed.
"I feel sorry to have not driven alongside Lewis, I was tempted but I had signed already [with Williams], and with my gratitude for things I didn't want to feel bad about it.
"Williams have always been a team that from the beginning are real racers."
Follow us on Twitter @Planet_F1 and like our Facebook page.