Barrier was a 'major problem' in Grosjean crash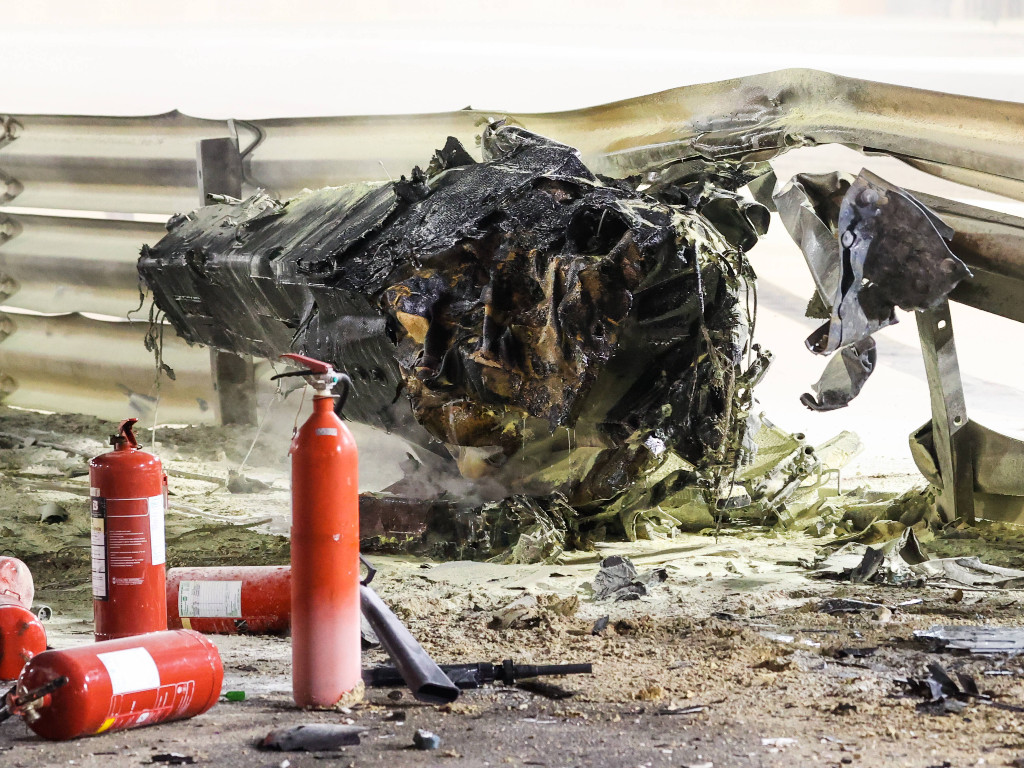 Mercedes' trackside engineering director Andrew Shovlin says the way the barrier split during Romain Grosjean's crash was a "major problem".

Shovlin couldn't believe that Grosjean was able to walk away from his opening-lap incident at the Bahrain GP which saw hit a barrier at speed before his Haas VF-20 broke in to two pieces and erupted into a ball of fire.
And the way the barrier split in the middle, causing the cockpit with Grosjean in it to go through, was a "major problem" in Shovlin's eyes.
"There's a huge element of luck in him surviving that accident," he is quoted by Motorsportweek.com.
"When you actually saw him in the medical car, almost that you couldn't believe that he was in the medical car and had got there by himself.
"There is clearly an issue where the barrier came apart, which is a major problem and the way that the car stuck into the barrier.
"Even the positioning of the barrier could come under question because ideally you hit them at a very shallow angle and this was a major impact.
"Then there will be other things to understand on the car because we have had a lot of big accidents in Formula 1 but it's a very long time since we've breached a fuel cell.
"This is the stuff where you can jump to conclusions and say what you saw on the photos, but it does really need to be a forensic analysis of what was left of the car, because some of the features and safety standards are common to every car on the grid and there will be learnings there.
"A fire like that, regardless of what happens with barriers and everything, is a very scary event."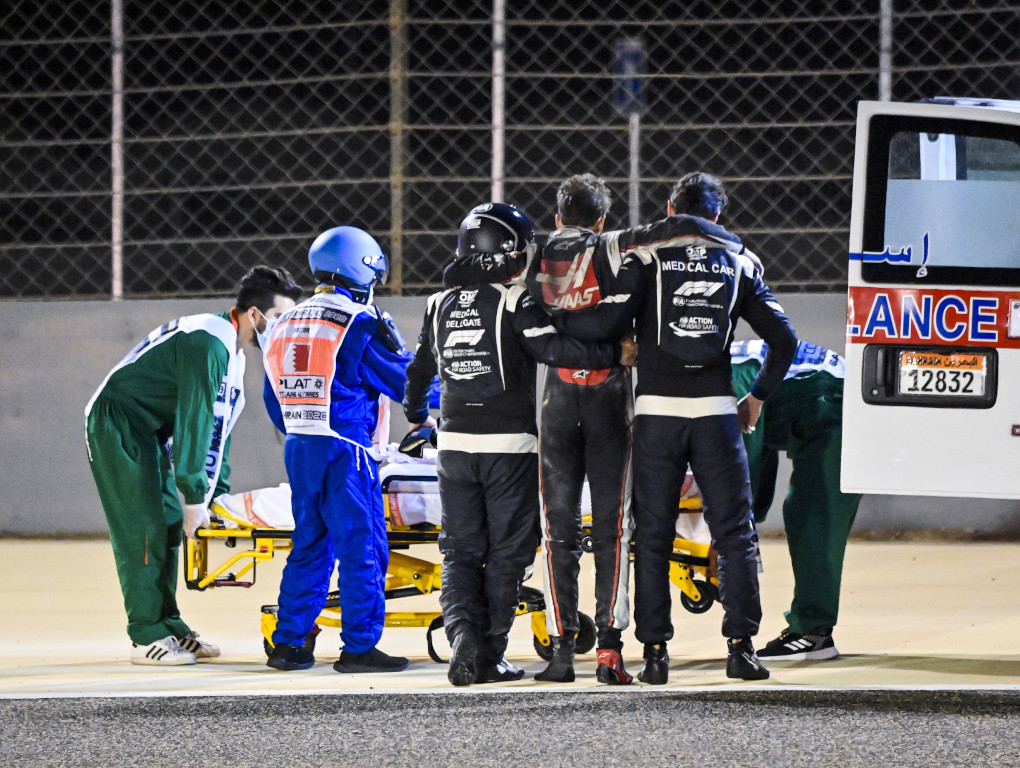 However, Shovlin was keen to avoid pointing the finger on what should have been done, and instead paid tribute to the heroic work of the FIA and Formula 1 for their safety advances which made such a crash survivable.
Grosjean himself said that without the Halo device he wouldn't have lived to tell the tale.
"Rather than us all barrelling in and saying what we think should be done differently, the FIA, who have a lot of people dedicated to safety and have no doubt contributed to that kind of incident being survivable, we let them get on with that and the teams will all get involved where they can," Shovlin explained.
"What has been reassuring about these types of accidents is the teams do share their information — it's a very different environment to the one we work in when we talk about performance.
"Hopefully there will be a lot to learn from it and make sure that next time we are not completely reliant on good fortune not to have someone seriously injured in that kind of thing.
"We need to let an established process and established team work on this with the sport and the teams, and we will no doubt be in a better place in the future."
Follow us on Twitter @Planet_F1, like our Facebook page and join us on Instagram!