Spa track limits to be policed at three corners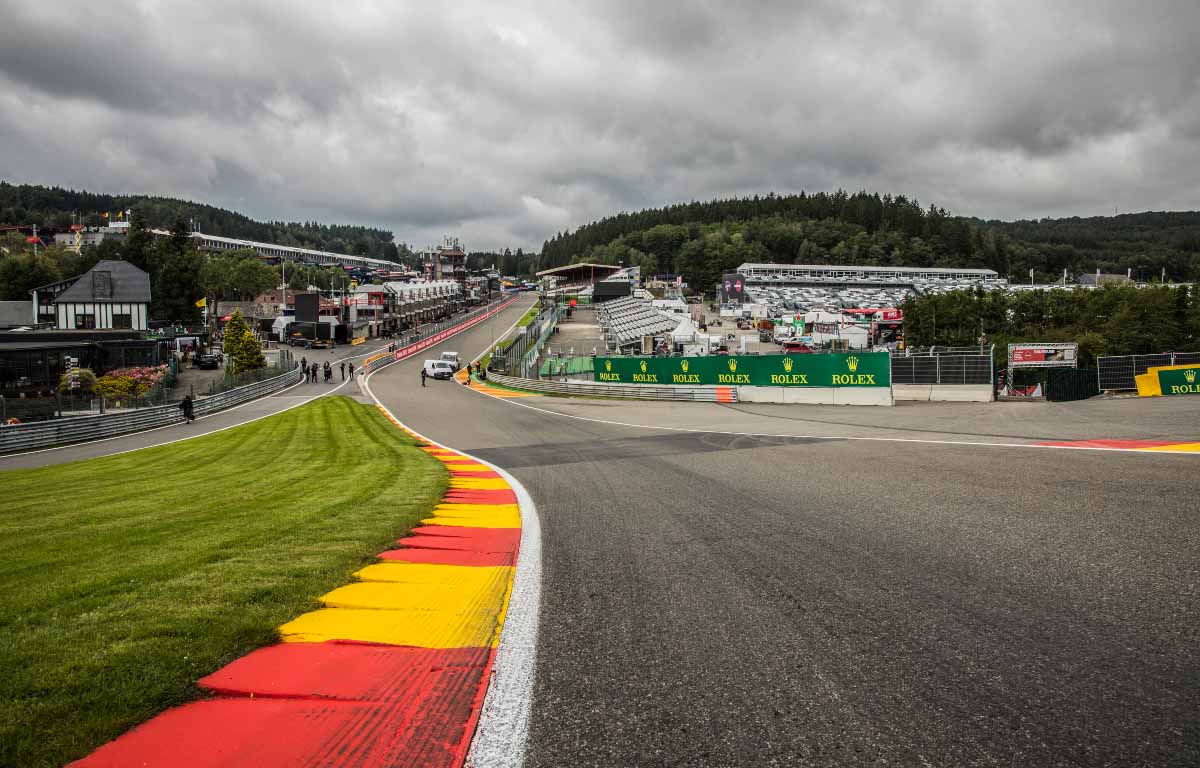 The FIA has confirmed that lap times will be deleted if track limits violations take place at three corners at the Belgian Grand Prix this weekend.
Being monitored over the weekend will be Turn 4 (Raidillon), Turn 9 and Turn 19 (exit of the Bus Stop chicane) to halt drivers from gaining a time advantage in those areas of the track.
Cutting behind the red and yellow kerbs at the top of the hill through Raidillon will see a driver's lap time deleted, as well as running too wide out of Turn 9, which heads down to the double left-hander of Pouhon – as the FIA believe a gain in lap time is possible there.
Coming out of the final corner will have an extra layer of policing on top, however. Any driver running wide heading onto the start/finish straight by having all four wheels over the exit kerbs will not only have that current lap time deleted, but the following lap will also be invalidated as a result.
Get up to speed with Circuit de Spa-Francorchamps thanks to @Alex_Albon 🇧🇪👉 https://t.co/MveM7qvvUQ pic.twitter.com/CbAUc6SQxf

— Red Bull Racing Honda (@redbullracing) August 26, 2021
F1 TV Pro is half price for two months! In order to claim this fantastic discount, click the following link and use the promo code SPA50 at checkout!*
*Offer expires at 23:59 on Sunday, August 29. Offer only available on Pro. Customers will need to take out a monthly subscription and this offer can only be redeemed on web. Offer not available in NL, FR or NZ.
Keeping within track limits could be an issue if the predicted weather forecast comes to pass, with rain expected at the circuit in all three days across the weekend in Belgium.
The run up to Les Combes (Turns 5 and 6) is probably the best chance to overtake on the circuit with the slipstream gained through the early part of the lap. The right-left chicane will also have an escape road if drivers go too deep, with a specific route to take to get back onto the circuit.
That part of Spa has also seen some famous moments in F1 history.
Arguably, the two most memorable moments came in 2000 and 2014, with Mika Hakkinen pulling off a stunning move on Michael Schumacher when the pair both went either side of the lapped Ricardo Zonta as they flew up to the chicane. Then 14 years later, the Mercedes duo came to blows as Nico Rosberg gained a slipstream on Lewis Hamilton.
Hamilton forced his team-mate to take the long way around, but Rosberg tagged the Briton's left-rear tyre, giving him a puncture as the two battled for the lead.
Keeping clear of violating track limits out of Turn 4 (Raidillon), will be even more important, then, if the drivers want to overtake legally into that key part of the circuit.