F1 gives update on refunds for Belgian GP fans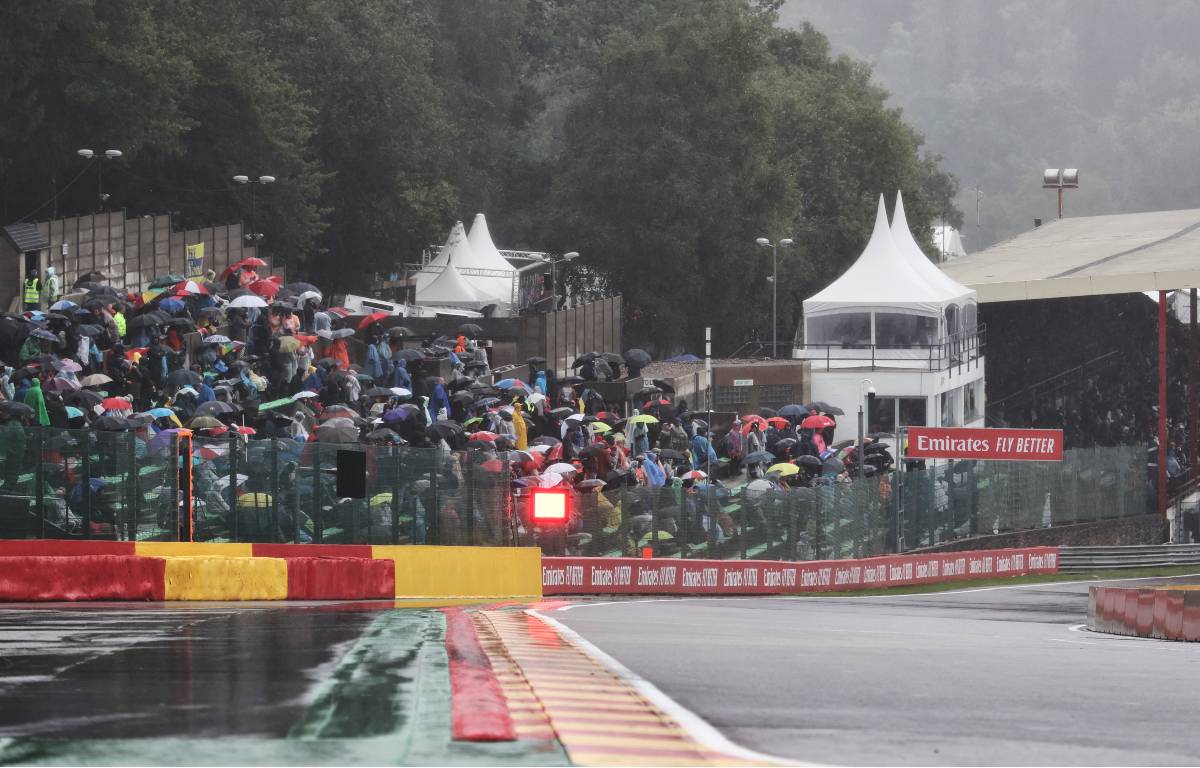 Formula 1 have issued a statement confirming they are talking to Belgian Grand Prix promoters about "various options" surrounding compensation for fans.
Lewis Hamilton and Carlos Sainz have called for fans to be refunded for their ultimately wasted afternoon at Spa on Sunday, with hours of delays followed by a couple of laps behind the Safety Car to give the race a classification.
Hamilton in particular felt those laps were only done with the intention of fulfilling Formula 1's commercial requirements, saying simply that "money talks".
F1 CEO Stefano Domenicali strongly denied those claims and said "fans are a priority" in working out a solution for those left disappointed at the weekend.
Formula 1's statement read: "Following the impact of the weather on the Belgium Grand Prix on Sunday 29th August, Formula 1 and the promoter are working through various options for ticket holders to express our recognition and thanks to them for their dedication and commitment.
"We will provide further details as soon as possible as we want to thank the fans for their continued support and passion for Formula 1."
Max Verstappen said he had a meeting with race director Michael Masi after Lando Norris' crash in Q3 at the #BelgianGP.https://t.co/cIRBvDCjDK #F1 pic.twitter.com/XjesIrtBda

— PlanetF1 (@Planet_F1) August 31, 2021
Check all the latest 2021 teamwear via the official Formula 1 store
Promoters at Spa said recently they have opened talks with FOM [Formula One Management] about the possibility of compensating fans in attendance, almost all of whom stood in the rain for hours on end only to not see any meaningful action on Sunday.
Despite the race being called off, the consensus is the FIA made the correct decision to stop the race from happening.
"Safety must come first, so I respect the decision of the race director," said Vanessa Maes, general manager of Spa-Francorchamps. "Obviously I share the enormous disappointment of our spectators, who behaved in an exemplary manner.
"I will reflect and discuss in the days to come with FOM on how we could offer compensation to our spectators after this force majeure event."
Away from the track, there was consternation from drivers after half points were awarded at the end of the 'race', with only the minimum 'racing' completed to gain a classification in the race.
The confusion surrounding the rules and regulations in such a situation has led to Jean Todt confirming those would be assessed at the next F1 Commission meeting, to avoid a repeat of similar events occurring in the future.
Formula 1 are due to issue a further update around fan compensation from Spa in due course.