Belgian Grand Prix venue hit by more flooding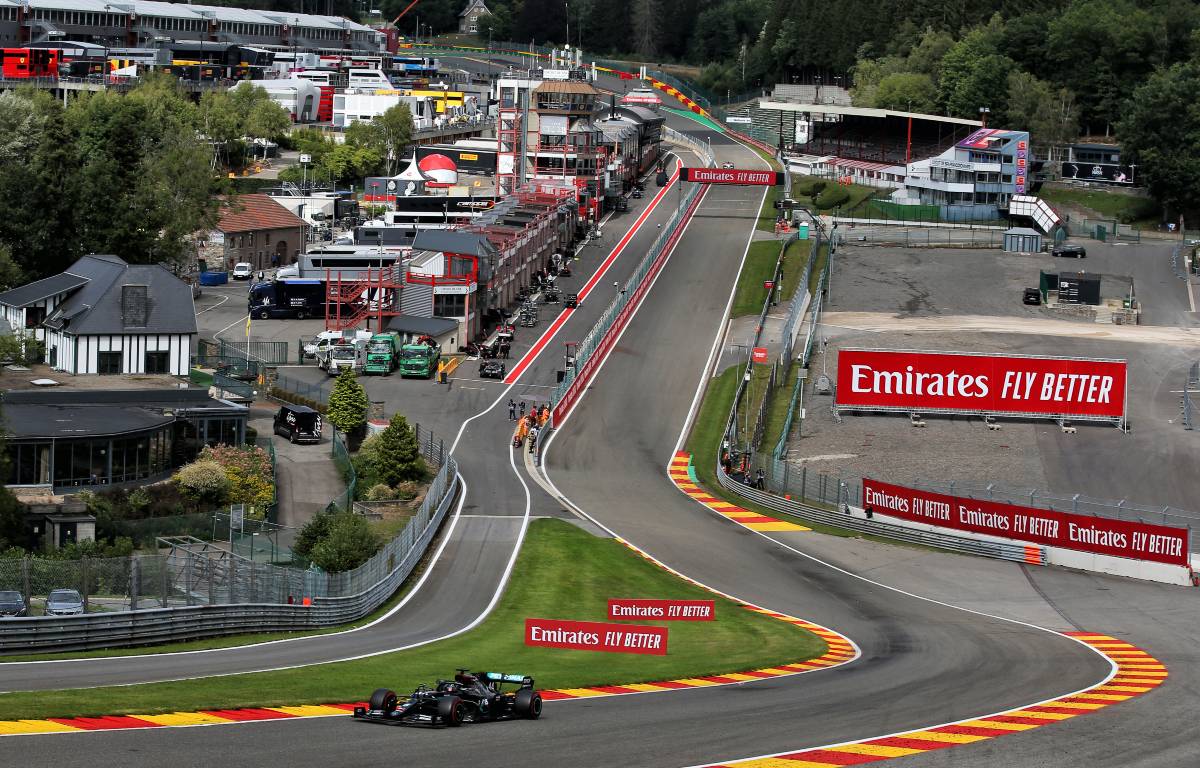 Repair work around the Spa-Francorchamps circuit has been taking place following the floods that caused devastation across Europe.
The floods last week hit the countries of Germany and Belgium primarily, causing a death toll of nearly 200 people and widespread damage. It was Germany's worst natural disaster for more than half a century.
At the home of the Belgian Grand Prix, which this year is due to take place on August 29, a road that provides access to the paddock partially collapsed.
It was the second time in two months that the circuit had been hit hard by adverse weather. In June, there was also heavy flooding which meant the Spa Euro Race on the first weekend of the month – an event comprising several regional GT and touring car championships – had to be cancelled.
Adverse weather conditions at the Circuit of Spa-Francorchamps: activities on the Circuit will resume on 8th June ➡️ https://t.co/PJk6ImKLxr 💪💪💪 pic.twitter.com/ypQFT0LPEm

— Spa-Francorchamps (@circuitspa) June 5, 2021
On that occasion, the pits and part of Eau Rouge were flooded, as were several access tunnels and part of the track had to be resurfaced, while the wall on the right side of the pit exit was also damaged.
This time, the track itself has not needed any further repairs but will need to be thoroughly cleaned.
Spa circuit operators explained: "The Blanchimont road, giving access to the paddock, has partially collapsed and the Ster and Blanchimont tunnels are impassable. The track itself has not been impacted."
Some news from us (French) :
track is closed today – weatherhttps://t.co/UPpzeDTFej pic.twitter.com/NFmK2iEA3r

— Spa-Francorchamps (@circuitspa) July 15, 2021
Check all the latest 2021 teamwear via the official Formula 1 store
They added that in the areas bordering the circuit, trees had been in danger of falling, safety fences needed to be replaced and the digital infrastructure for track safety had to be restored to operating conditions.
The aim was for the circuit to be ready for the SRO Speedweek this coming weekend, which will be held behind closed doors and includes a round of the British GT Championship.
The following weekend, the 24 Hours of Spa takes place, while Belgium's round of the World Rally Championship also pays a visit to the circuit on August 15, two weeks before the grand prix weekend.
Spa had already been undergoing an 80 million euro refurbishment to modernise its facilities including new grandstands, while also reintroducing gravel traps.
Last year's Belgian Grand Prix was won by Lewis Hamilton with the top four on the grid filling the same positions at the end of the race, the World Champion followed home by Valtteri Bottas, Max Verstappen and Daniel Ricciardo.