Berger warns Vettel: You can never rely on Leclerc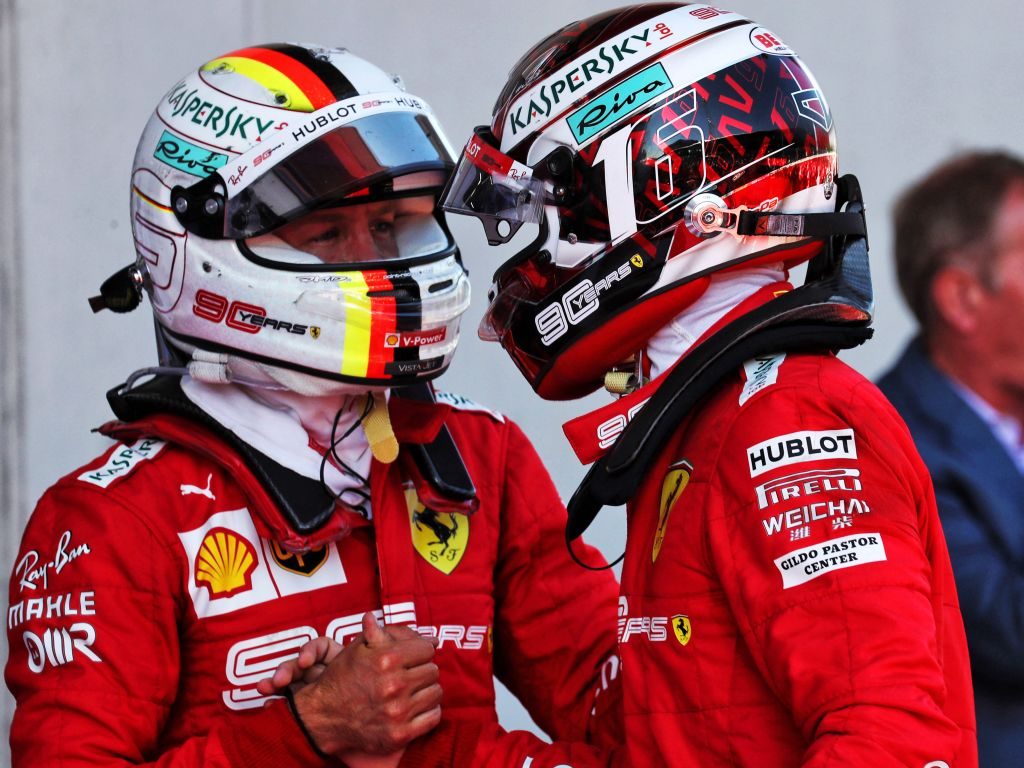 Angered by Charles Leclerc not giving him a tow in qualifying for the Italian GP, Gerhard Berger has warned Sebastian Vettel to "never" rely on his team-mate.
Heading into qualifying at Ferrari's home race, the deal with the Scuderia team-mates was for Vettel to give Leclerc a tow in the first run of Q3 and then for the Monégasque driver to return the favour.
Vettel did his part, putting Leclerc on provisional pole. Leclerc didn't do his, leaving Vettel P4 on the Monza grid.
And while the team-mates have reportedly cleared the air, former F1 driver Berger has warned Vettel not to expect favours of any sort from his Ferrari team-mate.
"I have to say it clearly: there is no team play at this level in Formula 1," the Austrian told the Kolner Express.
"Everyone is on their own and has to see that he gets his own nose in front.
"I do not know if he fooled Vettel, but it has long been clear that Leclerc has an absolute killer instinct and is headed in the direction of the World title.
"That was not so surprising for me.
"For me, it was rather incomprehensible why Sebastian waited so long and did not go alone hunting for pole.
"Without the slipstream, he might not have cracked Leclerc's time but he might have finished second or third.
"He can never rely on Leclerc."
Asked if Vettel had been naive to trust his team-mate, Berger replied: "Let's not call it naive, but he has too much good faith.
"And good faith has little place in top-level sport, where the World Championship is concerned."
Leclerc went onto win the Italian GP, breaking Ferrari's nine-year duck, while a spin and a penalty left Vettel down in 13th place.
This has left many wondering if Leclerc is now Ferrari's official number '1' driver.
Put to Berger, he replied: "Ferrari will always back the one who has the best opportunities and that is currently the Charles because Sebastian did not do a great job.
"To spin and then hit Lance Stroll in front of you, you can not expect from a four-time World Champion.
"He has to keep cool and race-by-race get his nose back to the front."
Follow us on Twitter @Planet_F1 and like our Facebook page.