Formula 1's Safety Car driver Bernd Maylander says Lewis Hamilton is definitely the "toughest" driver he's ever had to control.
Of course the Safety Car does what it says on the tin, when a serious hazard is impacting a Grands Prix it is deployed to neutralise the race and safely lead the racing drivers, a job that has belonged to Maylander since 2000, in which time has had led more than 700 laps.
However, when behind the wheel, former DTM racer Maylander certainly isn't taking it easy in his Mercedes AMG GT R, though it's nothing compared to the speed of a Formula 1 car.
It's no surprise then that the drivers often complain over team radio that the Safety Car is going to slow during the race.
In 20 years Maylander has led a plethora of drivers around tracks across the world, but who has been the toughest driver to deal with?
"Michael [Schumacher] was quite calm; quite tough I have to say," he said as part of the Beyond the Grid podcast.
"Valtteri Bottas, he's really cool behind. He's always using the same distance behind the Safety Car. Max, he's not really hard pushing me.
"Nico Rosberg, he was also very quiet behind me, always in the right distance. Sebastian [Vettel], yeah, also hard. Quite close to Lewis, but Lewis is definitely the toughest."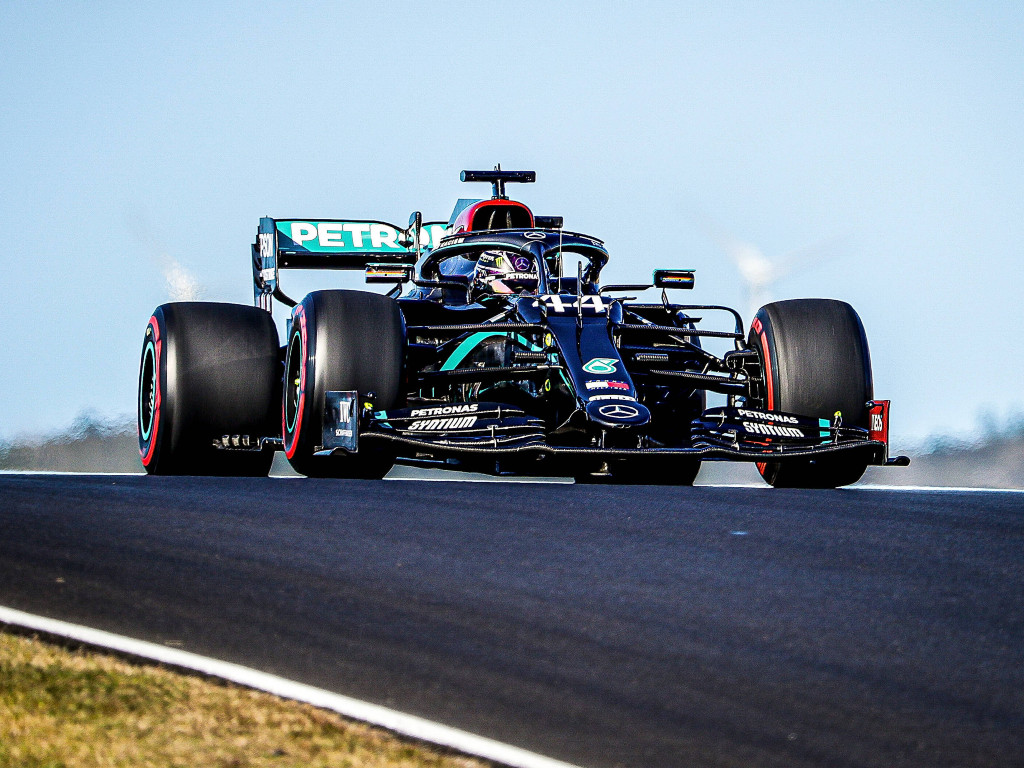 Maylander explained that he often loses sight of Hamilton in his mirrors due to the six-time World Champion's driving style when behind the Safety Car.
"I have to say sometimes it's quite difficult with Lewis behind me because he's always pushing, he's accelerating, he's braking, he's driving really zig-zag. Sometimes he's getting very close to the car," he explained.
"I'm not sure if he wants to push me, because he knows it. That's his driving style. He'll try to do everything to keep his tyre in the right temperature window [so] he's in the right moment back again.
"So he's quite strange to [have] following because sometimes I've lost him in the mirror – is he on the left side or the right side? – because he's in the blind spot."
Incredibly, when pushing flat out Maylander said his fastest lap times were over 40 seconds slower than the benchmarks set by the Formula 1 cars at the Portuguese Grand Prix.
"If I'm right, [F1 cars lap at] about one minute 17 seconds, is that correct? They're doing a 1m14 or 1m15 in qualifying or something like this? My quickest lap also with new tyres is about 1m58s [around Portimao]. That's the difference," he revealed.
"We always counting it per kilometre. That's much easier. Between eight and nine-and-a-half seconds [difference] per kilometre. It's a different world, Formula 1. I tell you, it's like if you compare it to airplanes: it's like a nice private jet against a Starfighter. Both are flying, but at a different speed."
Follow us on Twitter @Planet_F1, like our Facebook page and join us on Instagram!