Ecclestone takes another swipe at Hamilton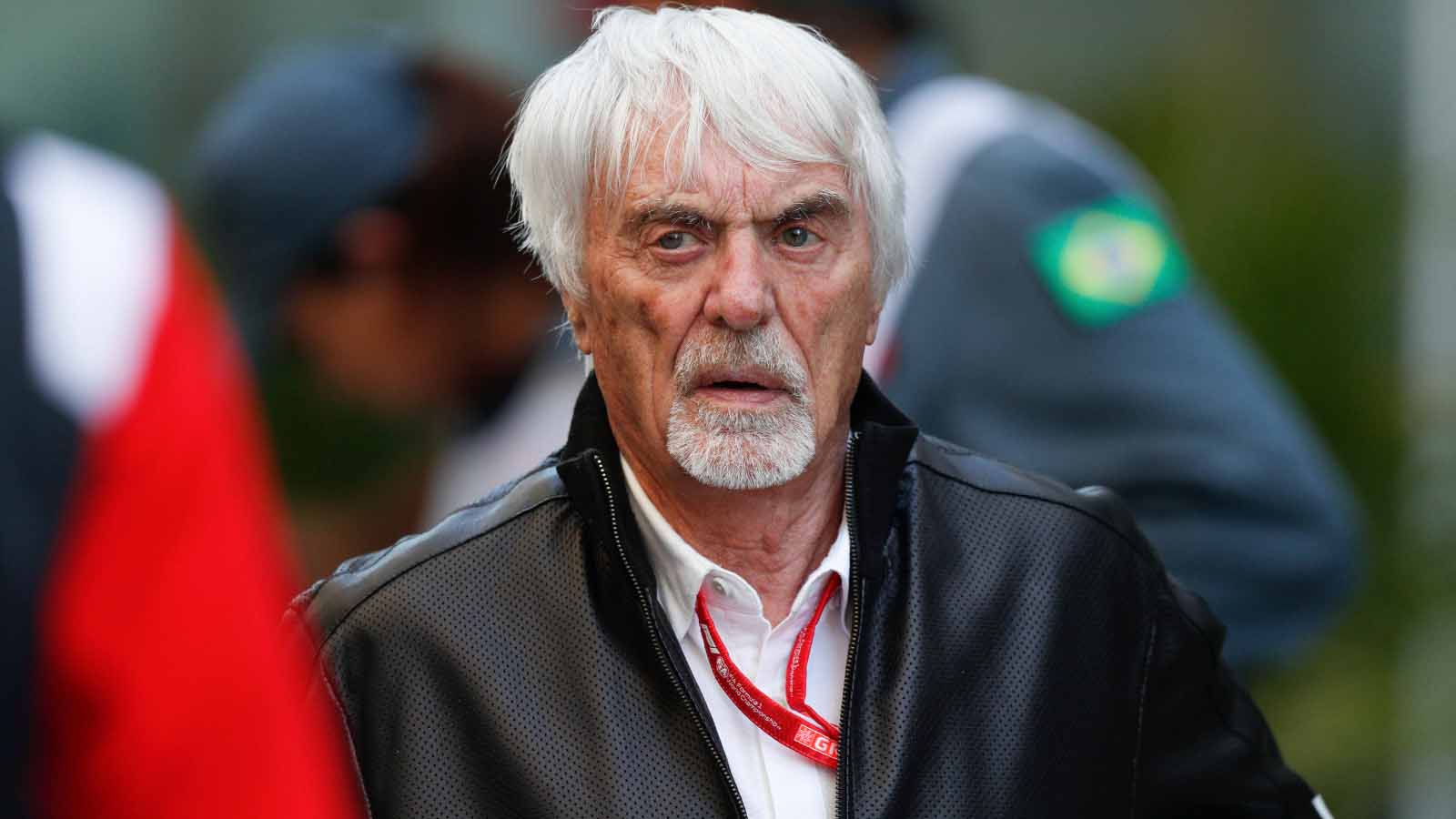 Bernie Ecclestone has accused Lewis Hamilton of forgetting "a lot" and highlighted a money dispute between Hamilton and Mercedes.
The former chief executive of Formula 1 and Hamilton have been at odds following Ecclestone's recent defence of Vladimir Putin and Nelson Piquet.
When appearing on UK breakfast show Good Morning Britain, Ecclestone said he "would take a bullet for him [Putin]" and that Putin was doing something "he believes is the right thing."
Speaking before the British Grand Prix, Hamilton responded to these comments by saying voices like that should not be given space.
"We don't need any more of it, to hear from someone that believes in the war, and the displacement of people and killing of people, and supporting that person [Putin] is beyond me," Hamilton said.
"I cannot believe I heard that.
"This is going to put us back decades, and we have yet to see the real brunt of the pain.
"Why? We do not need to be supporting that but looking into the future.
"If you don't have anything positive to contribute, don't give them any space."
Mercedes' season starts now
Mercedes showed improved performance at Silverstone. Can they challenge at the front moving forward?
Ecclestone has hit back though and accused Hamilton of forgetting "a lot" and denied he was racist following his defence of Nelson Piquet's comments.
"Lewis has forgotten a lot," he told Blick. "When Mercedes didn't want to pay him what he asked for, I immediately said I would pay the difference. Formula 1 needs someone of colour, a Chinese and a woman."
The 91-year-old has been one of the main people to push back on Hamilton's claims of racism in the sport and when he appeared on Piers Morgans' Uncensored show, he denied his comments meant he did not get it.
"A complete load of rubbish," Ecclestone said. "If he's referring to me, there's nothing I've done. He should even think a little bit, his father and myself were talking about going into business a little while ago. I'm not racist. Quite the opposite actually, and to say things like that is completely crazy."
Ecclestone also defended Piquet, who was found to have used a derogatory racial term to describe Hamilton last year, by claiming the words he used would be more acceptable in his homeland of Brazil rather than in Europe.
"Nelson would never go out of his way to say anything bad, certainly. It's probably not appropriate with us, but probably it isn't something terrible that happens if you said that in Brazil."