Ecclestone does not think Hamilton will return to F1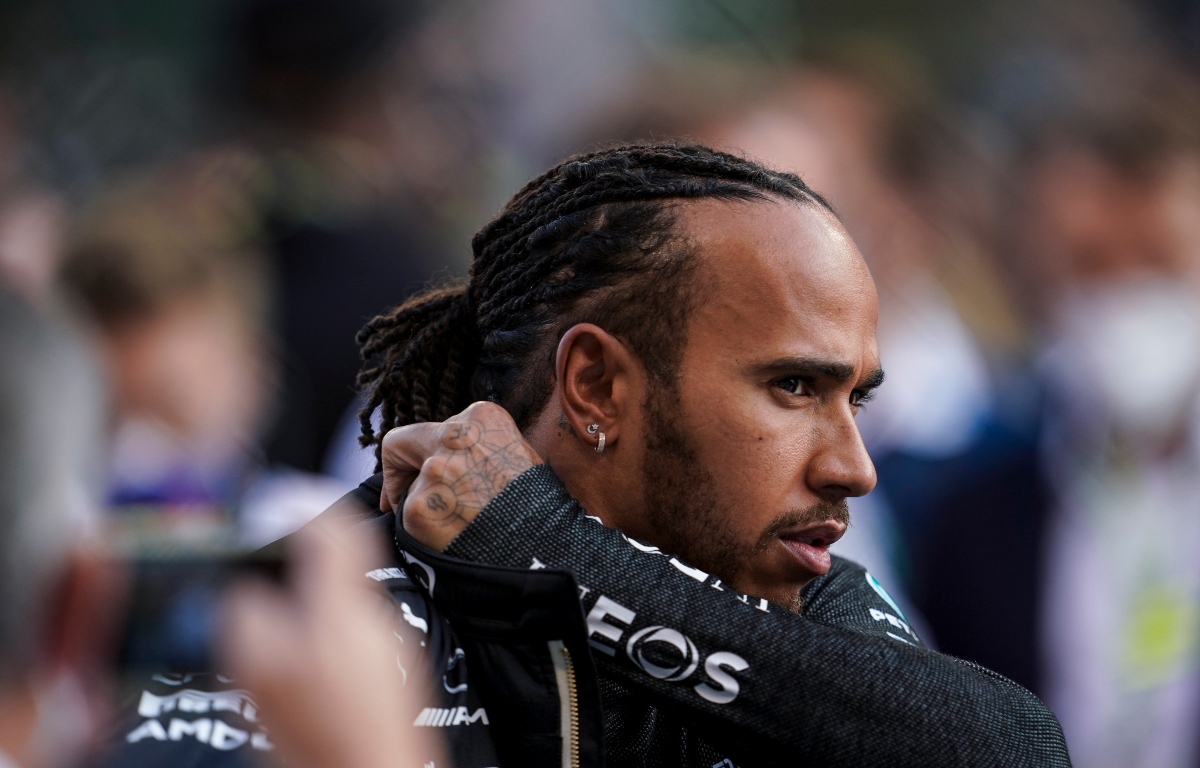 Ex-Formula 1 boss Bernie Ecclestone does not believe that Lewis Hamilton will return to the series for the 2022 season.
Hamilton's quest for a record eighth World Championship ended in controversial fashion at the 2021 season-ending Abu Dhabi Grand Prix, with race director Michael Masi's use of the Safety Car sparking outrage from Mercedes.
Hamilton had controlled much of the race, which he went into level on points with Max Verstappen, but a late Safety Car allowed Verstappen to pit for fresh soft tyres before the pack bunched up.
From there Race Control got into a pickle, initially deciding that lapped cars would not overtake the Safety Car before any potential restart, only to semi-reverse that decision.
Instead of all lapped cars being released, only the drivers between Verstappen and Hamilton were cleared, and once the SC was removed to allow a final lap of racing, Verstappen put his superior tyres to use, passing Hamilton to take the win and the title.
Two Mercedes protests were knocked back post-race, but the FIA has launched an investigation into whether the sporting regulations were followed correctly in Abu Dhabi.
Hamilton was absent from the FIA prize-giving gala which he was required to attend to collect the P2 trophy, and his boss at Mercedes Toto Wolff has not offered any assurances that Hamilton will return to Formula 1 next season.
Hamilton himself is also yet to speak publicly about the events of Abu Dhabi.
A recent report said that Hamilton had informed Mercedes that he will continue next season, but Ecclestone does not expect his compatriot to come back.
In an interview with Blick, he said: "I don't think he's coming back.
"His disappointment is too great. And you can understand that in a way. Now it would be time, with also seven World Championship titles like Michael Schumacher, to tackle his dream of becoming a fashion entrepreneur."
Ecclestone admitted that he has not spoken directly to Hamilton, but did speak to his father Anthony who was there for the Abu Dhabi Grand Prix.
However, Ecclestone did not ask about the status of Hamilton's F1 career, sensing that Anthony would not be willing to talk about that matter.
Asked if he talked to Hamilton on the phone, Ecclestone replied: "No, but a few days ago with his father.
"I immediately sensed that he wouldn't answer a question about his son's future. So we only talked about business."
Verstappen is on the other side of the fence to Ecclestone, believing that his rival will return to fight again next season.
Ecclestone said he can "understand" that view and why Verstappen would want the seven-time champ to stay, while reiterating his belief that Verstappen is the best racing driver in the world.
When told Verstappen had tipped Hamilton to stay in Formula 1, Ecclestone said: "I understand that.
"With Hamilton, Max had a rival who was highly regarded by everyone. So successes count twice. And I maintain: Max is currently the best racing driver in the world."
PlanetF1 Verdict
Hamilton reportedly tells Mercedes he'll carry on
There have been reports that Lewis Hamilton will be continuing next season.