Ecclestone: Ferrari doesn't have a true leader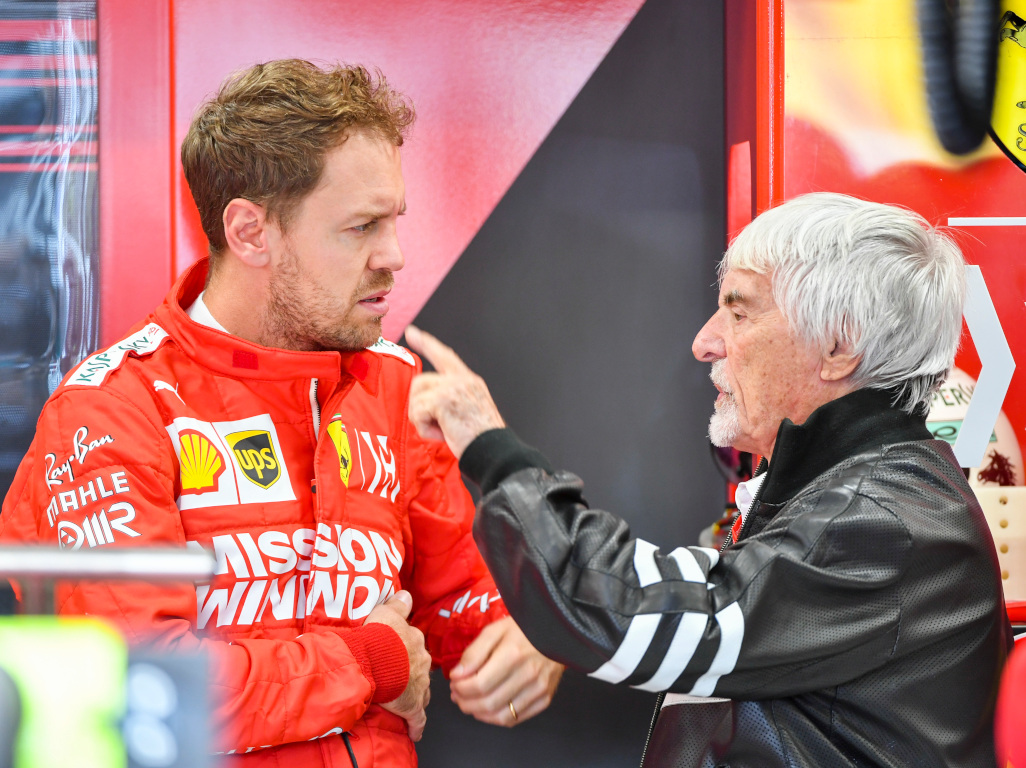 Bernie Ecclestone reckons part of the season Sebastian Vettel never achieved ultimate success with Ferrari is because the Scuderia doesn't have a leader.
Earlier this month Vettel shocked many in the paddock when the four-time World Champion announced that he would be leaving Ferrari at the end of this season.
After five seasons together, and no World titles, Vettel and Ferrari realised their path together was ending.
"My relationship with Scuderia Ferrari will finish at the end of 2020," said Vettel.
"In order to get the best possible results in this sport, it's vital for all parties to work in perfect harmony.
"The team and I have realised that there is no longer a common desire to stay together beyond the end of this season."
It has been over a decade since Ferrari last won the World title with Kimi Raikkonen successful in 2007.
However, that was just a one off championship with the Scuderia's last run of multiple titles coming from 2000 to 2004 with Michael Schumacher.
What set that era apart from today's Ferrari, says Ecclestone, is that Schumacher took control of the team.
"Michael's situation with Ferrari was a little bit different," the former F1 supremo told RTL.
"I once said to him, 'who's running the team?' He said 'I am.'
"That's probably the truth why they're so successful.
"The trouble with Italians, they haven't really got a lot of leaders.
"They haven't got a leader, in my opinion anyway.
"The person in charge of the team [Mattia Binotto] is basically a super engineer, he's been with Ferrari for more than 20 years."
Follow us on Twitter @Planet_F1 and like our Facebook page.