Ecclestone's secret is 'my handshake'
Known for shooting from the hip, and at times missing the mark, Bernie Ecclestone says he is who is his, even when it gets him into a "bit of trouble".
Despite building a billion dollar sport in Formula 1, Ecclestone at times is known for speaking before he thinks.
He praised Adolf Hitler as a man who "was able to get things done", has offended female racers, and has praised Russian president Vladimir Putin. And he did all that in one interview alone.
He is, however, unapologetically Bernie Ecclestone: a short man who is always comfortable when he flies.
"Sometimes I word things in such a way that they aren't taken how I meant them to be," he said in an interview with GQ Magazine.
"I've got myself into a bit of trouble, but I can honestly say that a person is a person to me. I take people as I see them.
"It doesn't matter what colour they are or whether they're a man or a woman, their religion or nationality, whether they're rich or poor, their politics…
"Look at me: I'm below average height, but I don't feel bad about it. I'm exactly the same as someone who's taller.
"In fact, in an aircraft seat I'm more comfortable than someone who's taller.
"There are positives to everything. Nothing's all bad."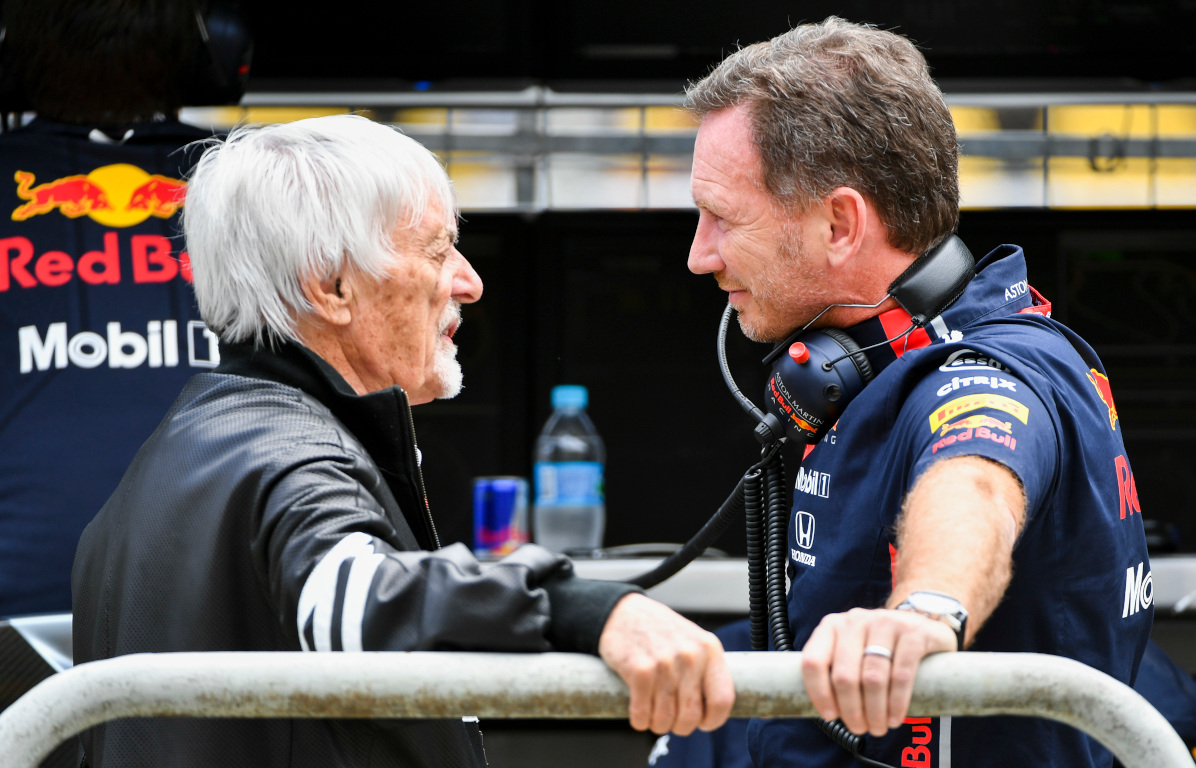 Check out the brand new Puma range on the official Formula 1 store!
He is also what would today be called 'old school', believing his word is bond and any and all deals can be concluded with a handshake.
"My secret is my handshake," he said. "People know they can trust me to do the best for everyone involved.
"People like to talk a lot. It's always better to do something than talk about it.
"If you're going to say you're going to do something, do it.
"I hate it when people say they're going to do something, then don't. I don't bother [with them] again."
Dismissed from his position as head of Formula 1 by Liberty Media back in 2017, Ecclestone says he misses the wheeling and dealing of being in charge of the sport.
He said: "I miss some of the deals, especially with the promoters at some of the circuits – a few might have gone under if we hadn't been involved and helped a little – and the deals with some of the big sponsors, who've renewed for decades.
"I watch the races. And I still get the odd call for advice."
Follow us on Twitter @Planet_F1 and like our Facebook page.