Bernie 'surprised' Lewis wants to beat Schumi title tally
Ex-F1 boss Bernie Ecclestone says he was "surprised" Lewis Hamilton raced on in 2021, as he thought he may not want to beat the seven World Championships won by Michael Schumacher.
Hamilton and Mercedes left it to the last minute to agree a deal for him to carry on with the team this season, but he signed a new two-year contract over summer to take his Formula 1 career through to 2023 at least.
The Briton won his seventh title in emphatic fashion last year, winning 11 races and finishing a whopping 124 points ahead of Valtteri Bottas in second, despite missing a race after contracting Covid-19.
Within that, he drew level with Schumacher's World Championship record and surpassed the great German's total of 91 race victories – and the Mercedes driver became Formula 1's first ever centurion of grand prix wins when he took the chequered flag in Russia in September.
However, Ecclestone believes Hamilton's achievements will not detract from Schumacher's standing in the sport's history.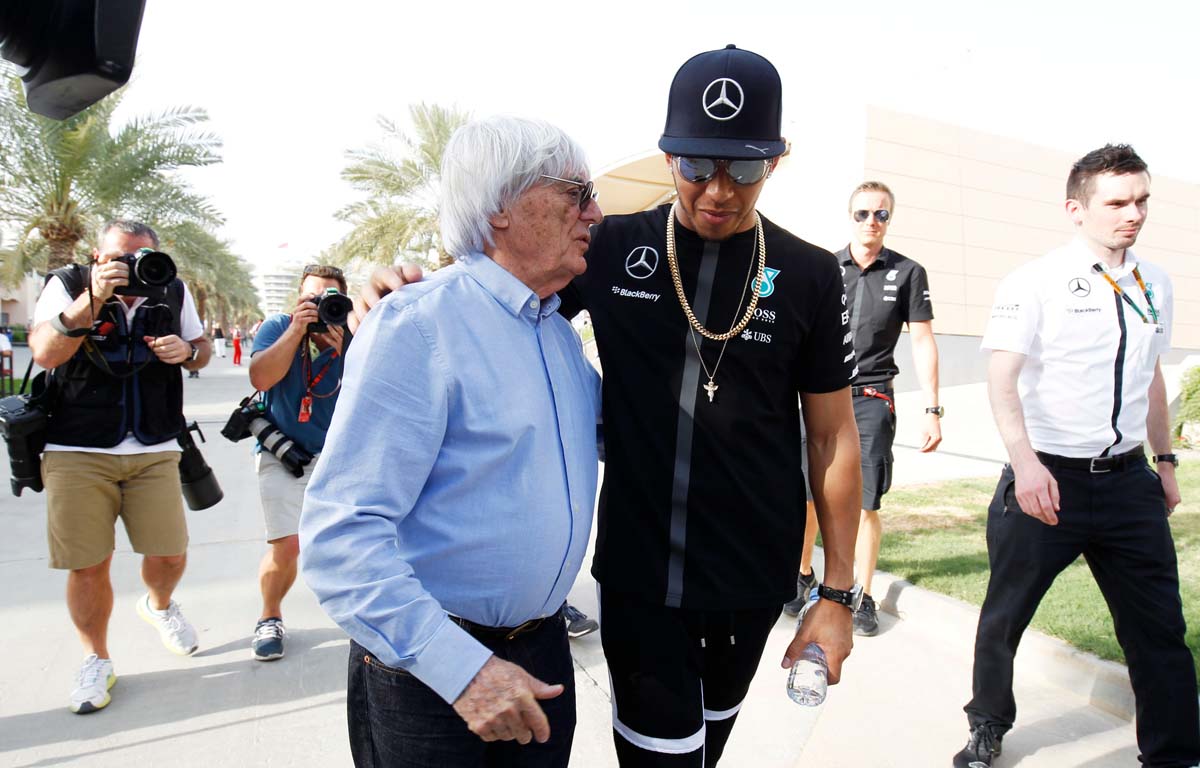 "No, not at all," Ecclestone told RTL when asked if a record eighth title would definitively place Hamilton's talent above Schumacher in people's estimations, quoted by Sky Sport in Germany.
"In fact, I'm surprised Lewis didn't say at the beginning of the year 'I'm stepping down, I don't want to win more races or World Championships than Michael'."
Ecclestone claimed earlier in the year Hamilton is "not quite the fighter he was", but the Mercedes driver has since closed the gap to Max Verstappen to eight points in this year's title race heading into the final two rounds of the season.
Despite his previous assessment of Hamilton's driving, Formula 1's former CEO is enjoying seeing the title battle unfold.
"It's a fight we've been waiting for seven or eight years, finally a competition again," he said.
"This is what people want when they watch Formula 1, or any sport for that matter. They want competition."
Plenty of people from the world of Formula 1 have weighed in with their opinions about who will win this year's World Championship, but the 91-year-old believes the pair's unique approaches benefit the spectacle and the races themselves.
"They are both very competitive in their own way," Ecclestone said. "They have a different style, a different way of dealing with things and then that suits the races."
Ecclestone 'surprised' to see Hamilton try for 8th title
Bernie Ecclestone believes Lewis Hamilton may not have wanted to surpass Michael Schumacher's records, and retire at the end of 2020.