Bernie Ecclestone: Felipe Massa was cheated out of 2008 title, Lewis Hamilton got lucky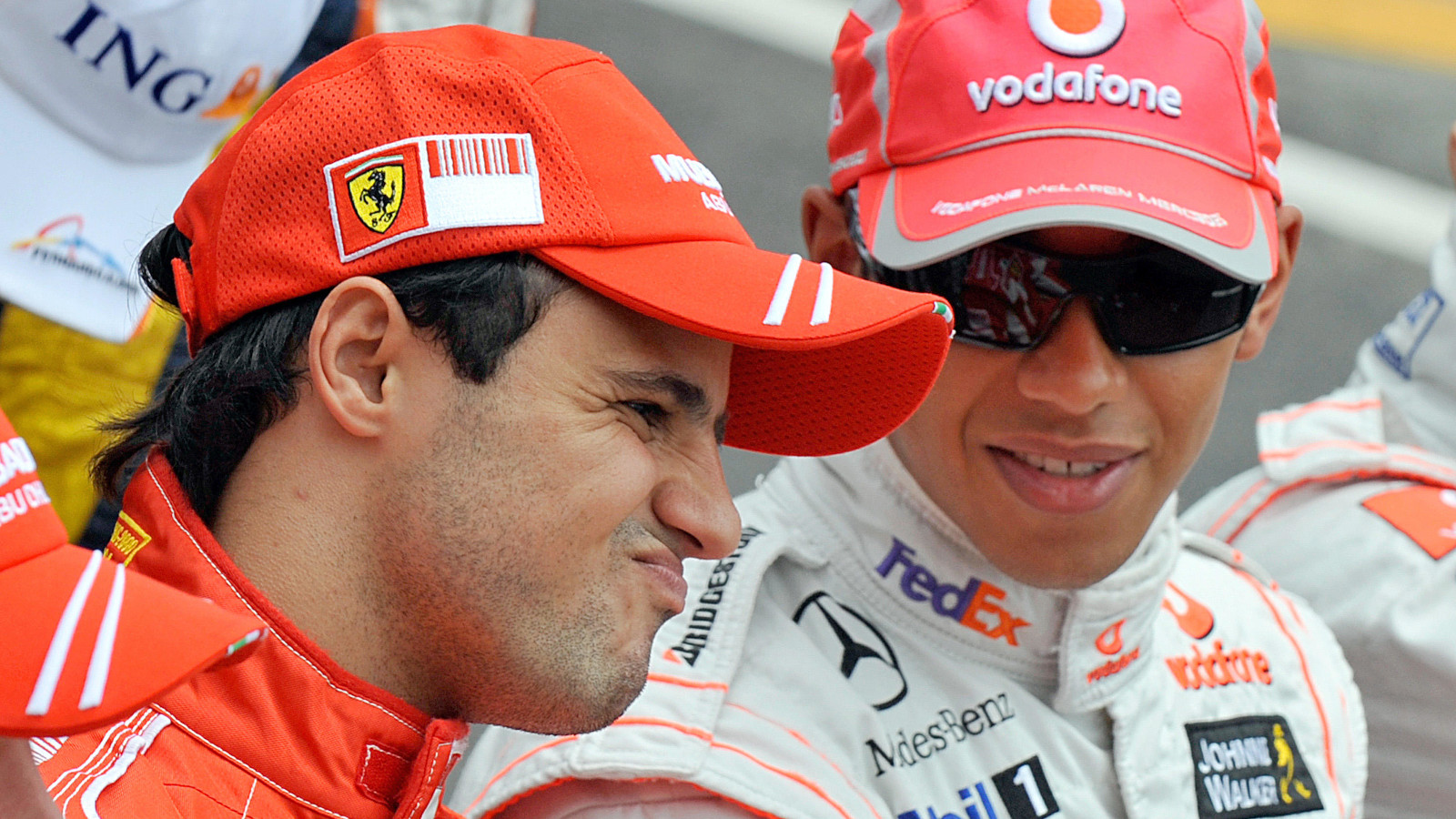 Bernie Ecclestone believes Michael Schumacher should stand alone on seven World titles, after all Felipe Massa was "cheated" out of the 2008 title while Lewis Hamilton got "lucky".
Back in 2008 Hamilton clinched his first Formula 1 World title, taking the crown by a single point ahead of Massa.
But it could have been a very different story where it not for Renault's antics at the Singapore Grand Prix, a race in which the team ordered Nelson Piquet Jr to crash, which helped his team-mate Fernando Alonso win a race.
Ecclestone and then FIA president Max Mosley were made aware of the allegation that year already but it didn't come to light until the following season.
"Max Mosley and I were informed during the 2008 season what had happened in the race in Singapore," he recalled to F1 Insider.
"Piquet Junior had told his father Nelson that he had been asked by the team to drive into the wall at a certain point in order to trigger a Safety Car phase and such to help his team-mate Alonso.
"Piquet Junior was worried about his contract extension, so he was under a lot of pressure and agreed.
"We decided not to do anything for now. We wanted to protect the sport and save it from a huge scandal. That's why I used angelic tongues to persuade my former driver Nelson Piquet to keep calm for the time being."
But in the end it came out.
Dropped by Renault after the 2009 Hungarian Grand Prix, Piquet Jr made his allegations known, sparking an investigation.
Renault were found guilty with the two thrown out of Formula 1, that suspended for two years pending any further infringements.
That, though, didn't change Massa's fate as the Ferrari driver had been leading the race when Piquet Jr crashed.
That ultimately led to a botched pit stop, Massa leaving his pit box with the fuel hose still attached to his car, while a drive-through penalty for an unsafe release followed that.
He failed to score that Sunday, a race won by Alonso with Hamilton third. When all was said and done that season he was a point behind Hamilton in the Drivers' Championship.
PlanetF1 recommends
Martin Brundle: Lance Stroll will 'have more than sore wrists' if he races Alonso like Vettel
Helmut Marko predicts Red Bull vs Aston Martin showdown in Bahrain
Mick Schumacher won't be watching Drive to Survive: 'That's a personal choice'
"Back then, there was a rule that a World Championship classification after the FIA awards ceremony at the end of the year was untouchable," Ecclestone continued. "So Hamilton was presented with the World Championship and everything was fine."
But, he added: "According to the statutes, we should have cancelled the race in Singapore under these conditions. That means it would never have happened for the World Championship standings. Then Felipe Massa would have become World Champion and not Lewis Hamilton.
"I still feel sorry for Massa today. He won the final at his home race in Sao Paulo and did everything right.
"He was cheated out of the title he deserved while Hamilton had all the luck in the world and won his first championship. Today I would have arranged things differently."
And that's why the the 92-year-old believes "Michael Schumacher is still the sole record World Champion for me. Even if the statistics say otherwise."
However, the reveal from Ecclestone has prompted Massa to assess his legal options over that 2008 title that almost was for him.
Massa never again came close to winning a title while Hamilton would go onto add six more to his tally, bringing his list to seven thus equalling Schumacher's record.