Ferrari, RBR dominance 'wasn't this bad'
Bernie Ecclestone feels Formula 1 must do something to bring a halt to Mercedes' dominance, saying it was not this bad when Ferrari or Red Bull were on top.
Racing for an eighth successive championship double this season, Mercedes are on a record-breaking run, one that could also see Lewis Hamilton set a new record for the most Drivers' Championship titles.
But while that is a story in itself, it does not always play out well on track.
Last season, the Briton took 11 of the 17 grands prix wins with his team-mate Valtteri Bottas claiming two.
That has been the picture since 2014 with Mercedes taking more than half of each season's victories.
Their dominance is not only a headache for Mercedes' rivals but also the sport's bosses, who concede they need to up the entertainment factor.
One idea on the cards for this season is sprint races with Silverstone confirmed to be hosting one. Italy, Canada and Brazil could add their names to the list.
Speaking to Sport1, the former F1 supremo declared: "We need to think much more about what we need to do in Formula 1, namely bring the entertainment factor forward.
"It's also more interesting to develop things on the engineering side. It probably changes about 50 per cent of the audience. But we should concentrate on the 85 per cent who just want entertainment.
"The only people who can help us with that at the moment are at Mercedes.
"I've spoken to Toto, he knows my thoughts and feelings. I hope I'm not saying anything bad about Mercedes there.
"They have done a fantastic job for Formula 1. But I would like to see us go back to the old days. When Ferrari or Red Bull dominated, it wasn't so bad.
"Now. when you go to a race, you know the person on pole will probably win the race. That's the bad thing at the moment.
"Mercedes are so dominant. That's not their fault. They have done an incredible job. But I think regulations will be changed. You can't change the core of Formula 1 but you have to make it easier for the others to be competitive."
Check out all the latest Mercedes merchandise via the official Formula 1 store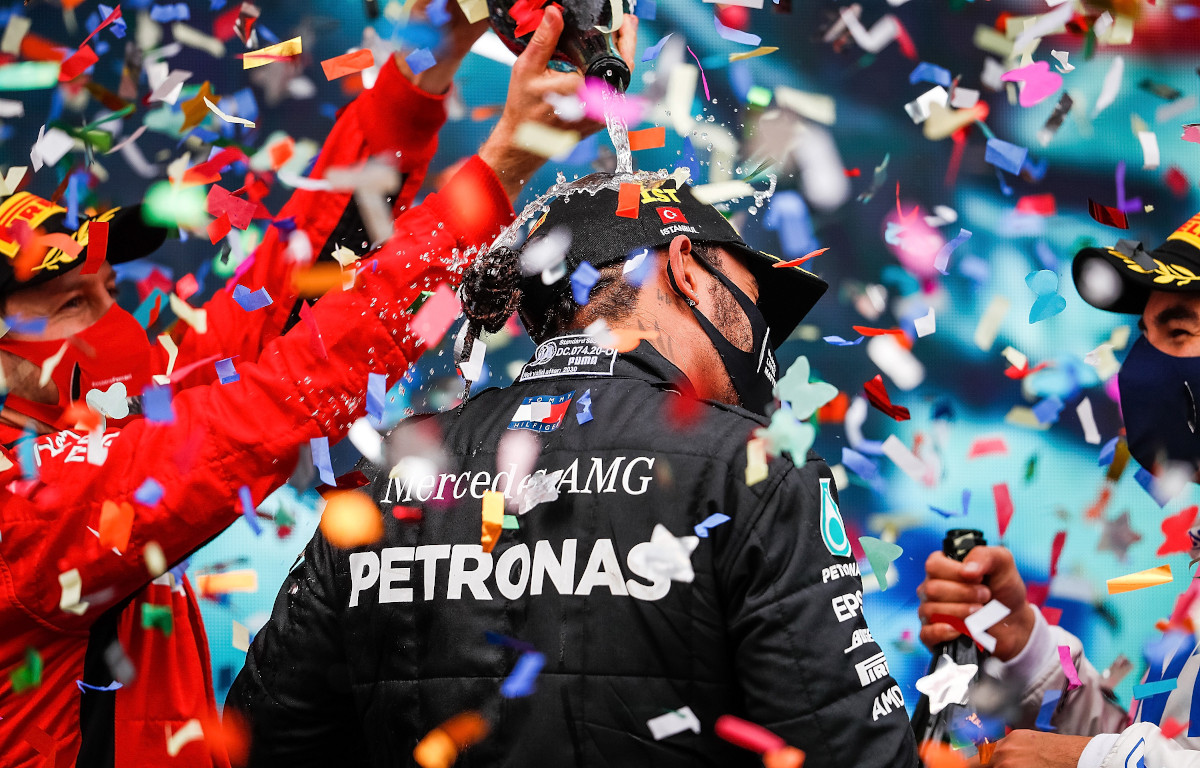 The 90-year-old has yet to decide if he will be present at the Bahrain Grand Prix to watch the season-opening race.
The other race he is keen to see live is the Singapore Grand Prix, which he played a massive part in bringing to the Formula 1 calendar.
"Maybe I will go to the first race," he said. "But that has not been decided yet.
"Probably also to the Singapore race because I installed the race. I want to see that everything works well there and that the sponsors are happy. Hopefully there will be good racing there.
"It's maybe one of the best circuits ever to show racing the way it should be. There's just nothing better than a good night race."
Follow us on Twitter @Planet_F1 and like our Facebook page