Bernie: Mercedes missed a trick to save Hamilton's title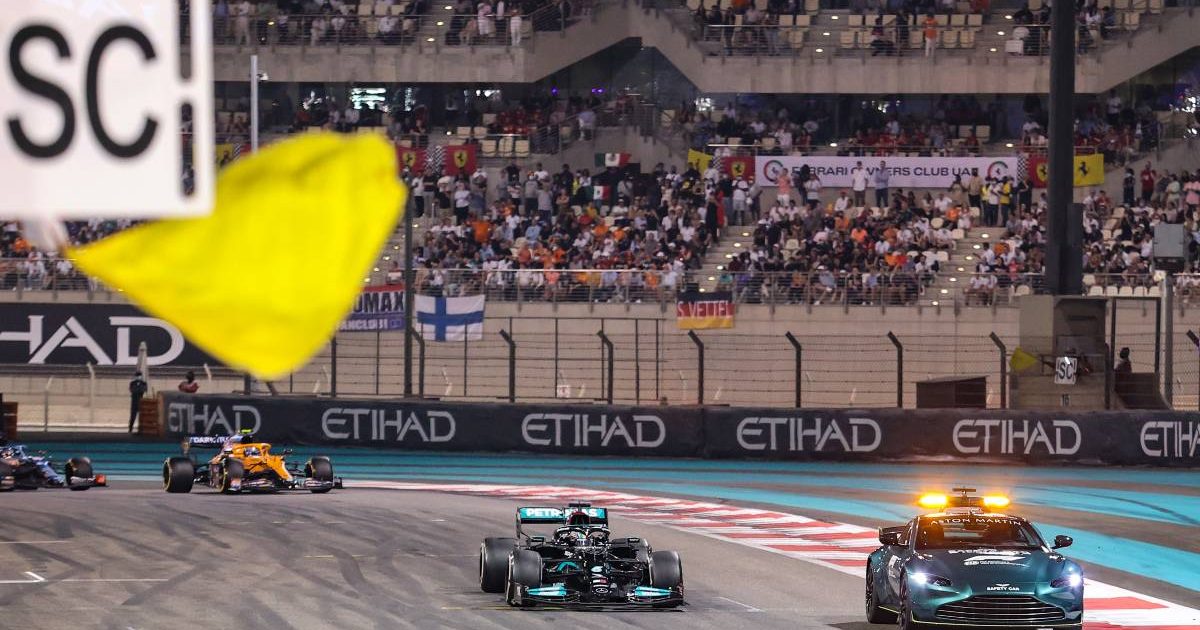 Bernie Ecclestone thinks Mercedes missed a trick in the decisive moments of the Abu Dhabi Grand Prix that could have safeguarded Lewis Hamilton's title.
Hamilton relinquished his Drivers' crown to Max Verstappen on the final lap of the season at Yas Marina following controversial decisions made by race director Michael Masi relating to a late Safety Car period.
The seven-time champion was left exposed to a Red Bull on fresher tyres after the five lapped cars on the road between the two title protagonists had been allowed to un-lap themselves. Mercedes were left fuming and unsuccessfully protested against the result.
But there were other influences that could have come into play and Red Bull made sure they removed one that could have counted against them when they ordered Sergio Perez, whose car had developed a glitch, to come into the pits and retire, protecting against a breakdown on the circuit that could have extended the Safety Car period.
Such an occurrence would have played right into Hamilton's hands as it may well have meant the one final racing lap decreed by Masi would not have been possible.
However, Mercedes still had a second car in the race, that of Valtteri Bottas, but they chose not to get him involved in the destiny of the championship – an opportunity Ecclestone, the former F1 ringleader, thinks Hamilton's team allowed to pass them by.
It was put to Ecclestone by Roger Benoit, of Swiss media outlet Blick, during an interview that Mercedes could have "radioed to Bottas to let the car coast because they want to preserve the engine" – which would probably have meant the Safety Car staying out, the race finishing under those conditions and Hamilton securing the title.
Ecclestone replied: "Pretty clever. I thought of that too, and it would have been ideal to make sure the Safety Car stayed out and the race wouldn't have been restarted.
"Many people would have been upset, but there wouldn't have been any changes to the final result."
It was then put to Ecclestone that not making that call to Bottas, who was due to leave the team immediately afterwards anyway, had been very costly.
"Right," said the 91-year-old. "And I don't know if Toto Wolff, with a third of the team shares, is still in the same strong position as before. But we will find out at some point."
Season review: Contrasting emotions at Mercedes
There are a lot of contrasting emotions at Mercedes after a long season.