Masi 'overwhelmed' by role in 2021 season, says Bernie
Bernie Ecclestone has claimed Michael Masi was "overwhelmed" last season and questioned whether or not the race director should have been in the job.
Masi has come in for hefty criticism from sections of the Formula 1 community after the controversial decision in Abu Dhabi to restart the season with one lap to go, having let a selection of lapped cars overtake the Safety Car to clear the drivers between Lewis Hamilton and Max Verstappen.
That put the Red Bull driver within striking distance of his title rival for the one-lap shootout, and he duly passed Hamilton on much fresher tyres at Turn 5 to take his first World Championship title.
But there were other decisions from Race Control and the stewards that drew attention at other races too, such as the call of 'no investigation necessary' when Verstappen and Hamilton both went off track at Interlagos as the Red Bull driver defended the lead.
Masi was also criticised by those of a Red Bull persuasion when Hamilton was 'only' given a 10-second penalty after he and Verstappen collided at high speed at Silverstone, with decisions at the front proving to be polarising.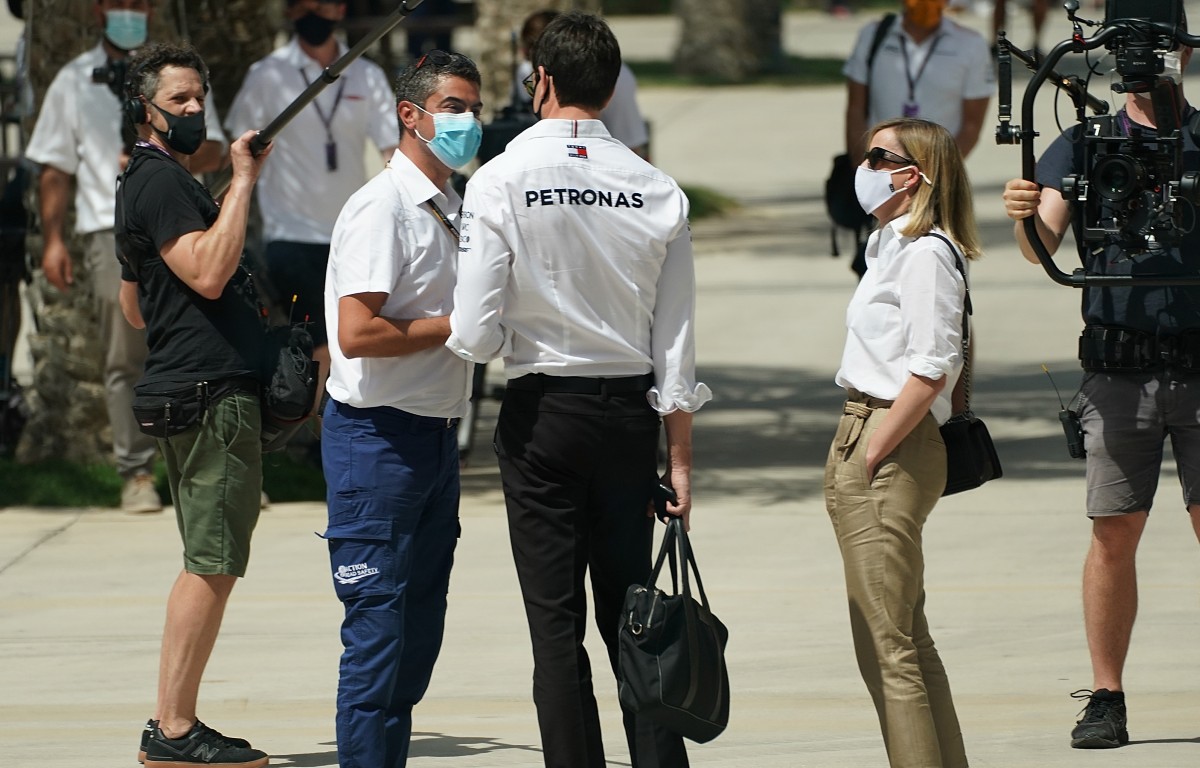 With factors like that combined, the ex-Formula 1 boss thinks the Australian may have been out of his depth at times – but feels he made the correct decision overall in Abu Dhabi.
"He was in many cases overwhelmed with his job the whole season and maybe shouldn't have had it at all," Ecclestone told BILD. "But it was the right decision to let them race."
Masi had been on the receiving end of pleading messages from the Mercedes and Red Bull camps as the drama unfolded in Abu Dhabi, and Toto Wolff in particular fumed after the decision had been made to restart for the final lap.
Others have come to the race director's defence though, and Ecclestone previously said Mercedes' decision to appeal the decision was "nonsense".
"About being robbed, it's complete and utter nonsense," the 91-year-old told Sky Sports News in December.
"If you want to think about it carefully, on the first lap of that race he [Hamilton] went off the circuit and came back on again and Verstappen stayed on the circuit and did absolutely nothing wrong.
"Lewis wasn't punished at all for that so he shouldn't be complaining too much.
"These things happen all the time in sports. We shouldn't blame the race director, he did exactly what was the right thing to do."
Red Bull pre-occupied with Drivers' title
Jolyon Palmer thinks Red Bull were more focused on the Drivers' Championship than the Constructors'.