Ecclestone: Hamilton no longer the fighter he was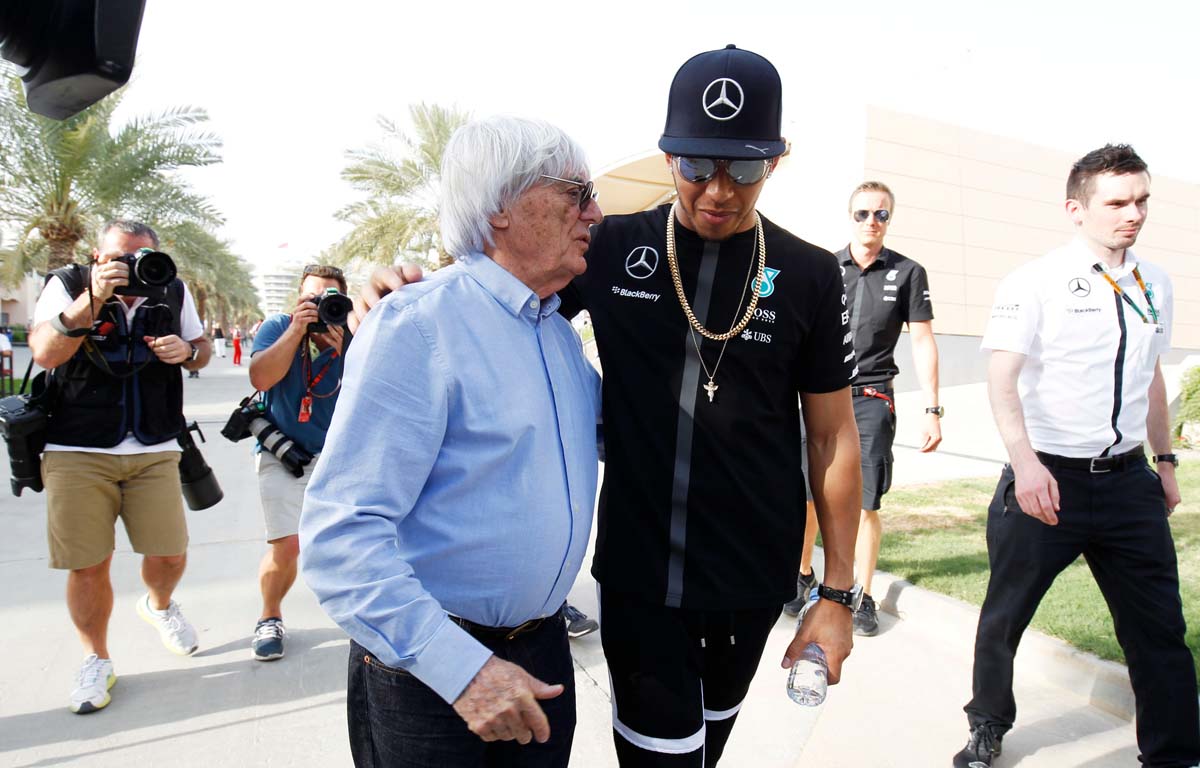 Ex-F1 boss Bernie Ecclestone believes that Lewis Hamilton has been too error-prone in 2021, questioning his fighting spirit.
Hamilton will head into his home event, the British Grand Prix at Silverstone, on a five-race winless streak which leaves him 32 points adrift of Red Bull rival Max Verstappen in the battle for the Drivers' Championship.
And a feature of this season for Hamilton has been uncharacteristic errors, such as his costly slide into the gravel at Imola, as well as his off in Baku as he challenged Sergio Perez for the lead of the Azerbaijan GP.
Ecclestone said he has had the discussion with a lot of people about Hamilton's will to fight, and wonders if he signed the new two-year deal with Mercedes simply because his other projects away from Formula 1 were not going to make him as much money.
"I have spoken to lots of people about this and perhaps Lewis is not quite the fighter that he was," Ecclestone told the PA News Agency.
"There are lots of occasions this year where he could have done better and he hasn't. He hasn't had any competition, the equipment has always been super, and he hasn't really had to make the effort. But now maybe he is thinking that he better take it a bit easier.
"At the beginning of the year I thought he would look to win the championship and then retire. But it appears not, even though I wouldn't rely too much on contracts. He can escape from that.
"He probably had a look at the clothing range and music but realised that it is not as easy to make money there as it is in Formula One."
Aston Martin would be 'crazy' not to sign Hamilton
Aston Martin's top boss, Lawrence Stroll, has not ruled out a future move for Lewis Hamilton in the years to come, saying the team would be "crazy" not to consider him.
Check out all the latest Lewis Hamilton merchandise on the official Formula 1 store
Hamilton will be looking to prove the doubters wrong and bring himself back into title contention at Silverstone, a track where he was tasted victory a record seven times.
This will be a race weekend like no other before though thanks to the introduction of sprint qualifying, a 100km race on Saturday to decide the grid for the British Grand Prix.
At this stage it is just an experiment from Formula 1, with the traditional qualifying format still set to take place on Friday as the session which sets the grid for sprint qualifying, but Ecclestone is completely against the concept.
"I don't agree with it. The minute you start mucking around with these things, the history disappears and that is not a good thing," he explained.
"People would say somebody has 70 pole positions but that has gone now. There is no such thing as a pole position.
"I don't think it is going to work and I don't think it will continue. It is an unnecessary confusion for no reason. Qualifying has always been an interesting part of the weekend and now we will just have another race."
Follow us on Twitter @Planet_F1, like our Facebook page and join us on Instagram!