Bernie Ecclestone claims Red Bull would have taken 'more care' of Mick Schumacher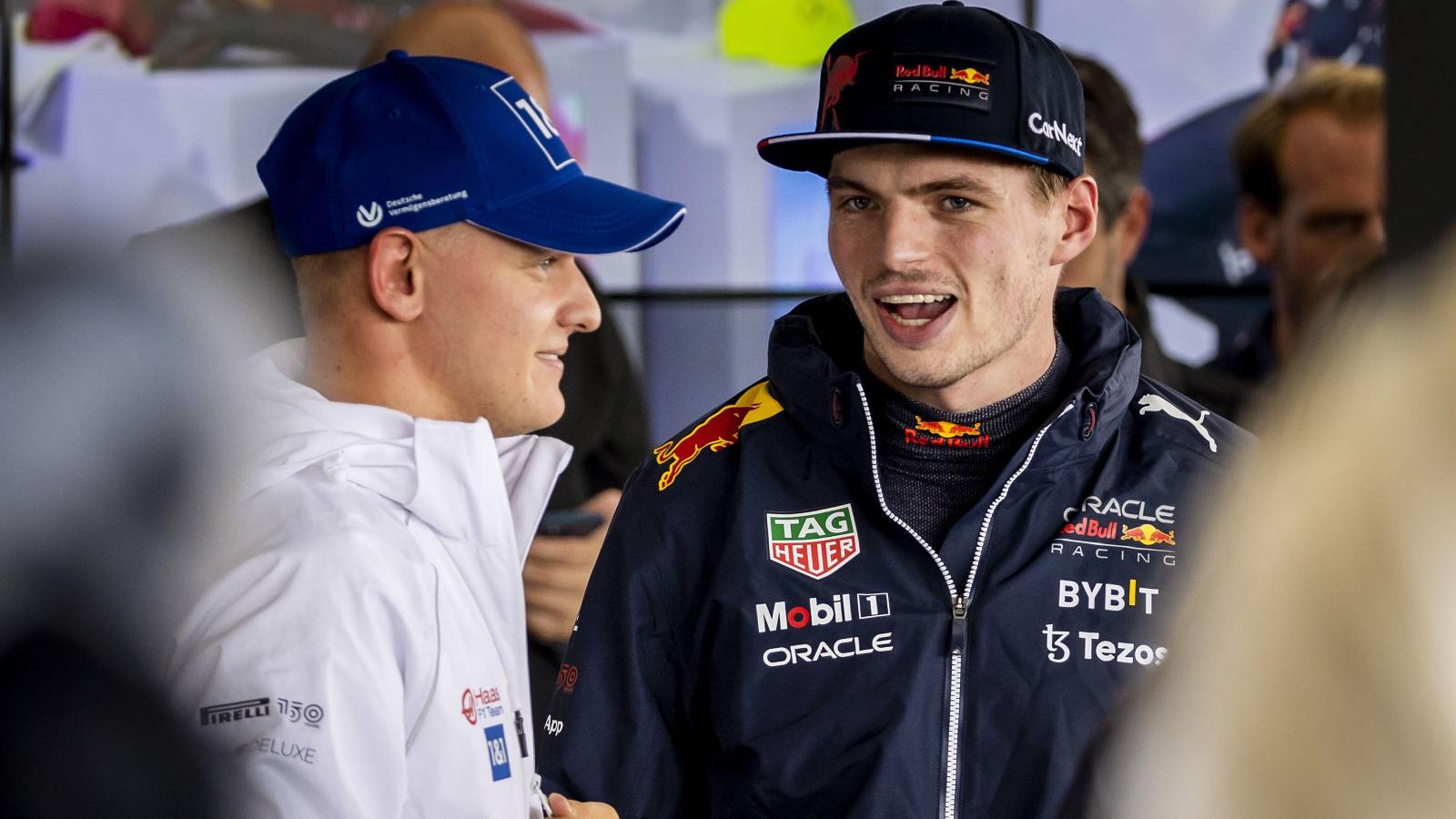 Mick Schumacher would still be on the grid if he had joined the Red Bull pathway instead of Ferrari's academy, according to Bernie Ecclestone. 
The 23-year-old son of Formula 1 legend Michael Schumacher spent two seasons racing for Ferrari customer Haas before Nico Hulkenberg pinched his seat this winter.
Schumacher's exit brought his time on Ferrari's books to a close, having joined the team synonymous with his father's success in 2019 before dominating the following year's Formula 2 Championship. Had Charles Leclerc or Carlos Sainz been unable to start a race last season, Schumacher may have stepped into red overalls as the Scuderia's reserve.
The German looked to be finding his groove in mid-season but standout drives at Silverstone and the Red Bull Ring were undermined by huge wrecks in Monaco and Saudi Arabia.
Schumacher will spend 2023 as Mercedes' test and reserve driver but in hindsight, Ecclestone believes Red Bull's driver pool would have been a better fit for Schumacher.
His development would have been overseen by the Austrian squad's development guru Helmut Marko, who gave Sebastian Vettel and Max Verstappen their chance at Toro Rosso, now renamed Alpha Tauri.
"He was in the wrong team. Red Bull would have been better for him," Ecclestone told Sport Bild.
"They would have taken care of him more and built him up.
"The burden of his name is heavy. Living up to his name is his biggest problem. It will be hard for him to find a cockpit. Especially one where he can win. I feel sorry for Mick."
Schumacher's iconic father and Max Verstappen's dad Jos were close friends, having shared the grid in the 1990's. The families even went on vacation together, before Max and Mick met again in Formula 1.
While Jos was able to guide Verstappen Jnr up the motorsport ladder, that privilege was ripped away from Mick at the age of 14. His father suffered a serious brain injury that rocked the family, F1 and the entire sporting world in December 2013.
Schumacher found a wonderful mentor in Sebastian Vettel for his first F1 forays, with the four-time World Champion giving to Mick what Michael has offered him more than a decade earlier.
But Ecclestone believes that Schumacher Snr would have made all the difference to his son's career.
"With Michael as an advisor by his side, Mick would be in the cockpit of a good team as a regular driver," the 92-year-old added.
"Michael could have given his son so many details with all his experience. He would have shown him the right way, driving-wise, but also politically."
Breather could benefit Mick
Losing your seat in Formula 1 is never a pleasant experience. Just ask Daniel Ricciardo, who is dropping into a third driver role for 2023 at Red Bull.
However, Alex Albon suffered the same fate in late 2020 when Christian Horner booted him off Red Bull. The British-Thai driver has since claimed that a year out of the spotlight gave him a chance to reset, before coming back stronger at Williams.
PlanetF1.com recommends
Ted Kravitz sees three benefits that make Red Bull 'nigh on unbeatable'
The best F1 liveries that never made it out of pre-season testing
Carlos Sainz won't whine about Ferrari's development not 'going my way'
Aside from a full-time spot on the grid, it's hard to imagine a better position for Schumacher than his new Mercedes job.
With the chance to learn from seven-time World Champion Lewis Hamilton and the era-defining engineers who masterminded eight consecutive Constructors' titles from 2014 to 2021, the opportunity could potential relaunch Schumacher's career.
All he needs now is a route back to the grid and Schumacher's chances will slim with every season that goes by without a full-time Grand Prix drive.