Ecclestone: Maybe no F1 today if not for Sir Frank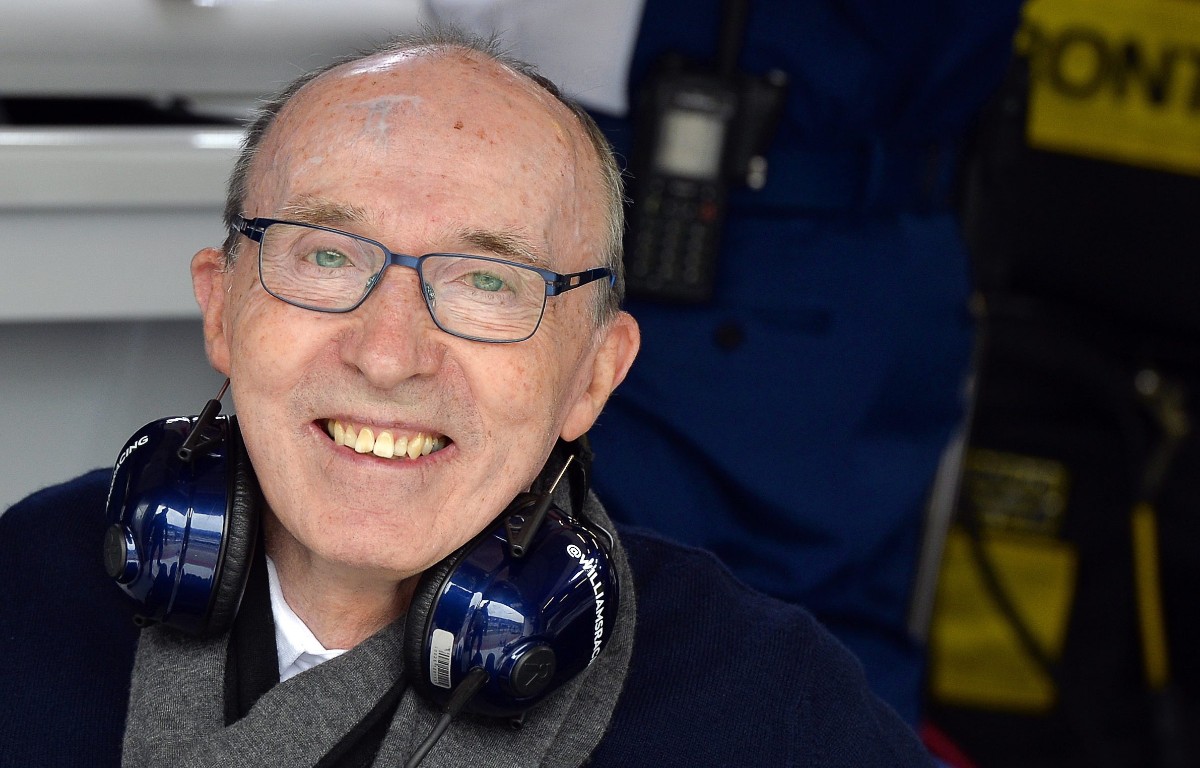 Ex-F1 supremo Bernie Ecclestone is not sure the series would be here today without the contributions of Sir Frank Williams.
The Williams team sadly confirmed on November 28 that their founder and former team principal Sir Frank had passed away aged 79, leaving a remarkable legacy in the sport as, under his leadership, the Williams team claimed a combined 16 world titles.
When the Williams family sold the team and departed Formula 1 midway through 2020, it was marked as the end of the last truly independent family-owned outfit in Formula 1 with American investment firm Dorilton Capital taking over the reins.
But having poured his heart and soul into Williams between 1977 and 2020, Sir Frank was a huge pillar which ensured Formula 1 remains today, Ecclestone believes.
"Brakes hanging on okay?"

"Nope!"

Rest in peace, Sir Frank. 💙 #F1

[🎥 @F1]pic.twitter.com/rXbJbsTCax

— PlanetF1 (@Planet_F1) November 28, 2021
Speaking to the PA news agency, Ecclestone said: "Frank was one of the old-timers who went back an awful long way.
"One wonders if people like Frank had not been around in the early days whether Formula 1 would have survived today. He was one of the people that built Formula 1.
"It's the end of an era."
Until his death, Sir Frank was recognised as the world's oldest surviving tetraplegic, having been left wheelchair-bound for the rest of his life following a car accident in 1986.
And so Ecclestone admitted to feeling as though Sir Frank's passing was perhaps a "blessing in disguise", comforted by the fact he was told by Sir Frank's daughter Claire that he did not suffer, having passed away in hospital surrounded by family.
"Claire phoned me this morning to say we had lost Frank, which I was happy and unhappy about. He had done so well for so long. But maybe these things are a blessing in disguise," said Ecclestone.
"She was obviously upset. They called her yesterday to the hospital and said you ought to come and see him because he doesn't have long to be with us. But I asked if he suffered at all and she said no, he didn't.
"His story is incredible. Nobody lived as long as him in his condition (as a tetraplegic).
"But Frank never complained. He never whined and grizzled. He got on with things the best he could. He was a fighter. Frank was just Frank. He gelled with everyone, and everyone liked him."
Sir Frank Williams passes away aged 79
Formula 1 has reacted to the news that iconic team owner Sir Frank Williams has died at the age of 79.