Bernie Ecclestone trial date set for October 2023 over alleged fraud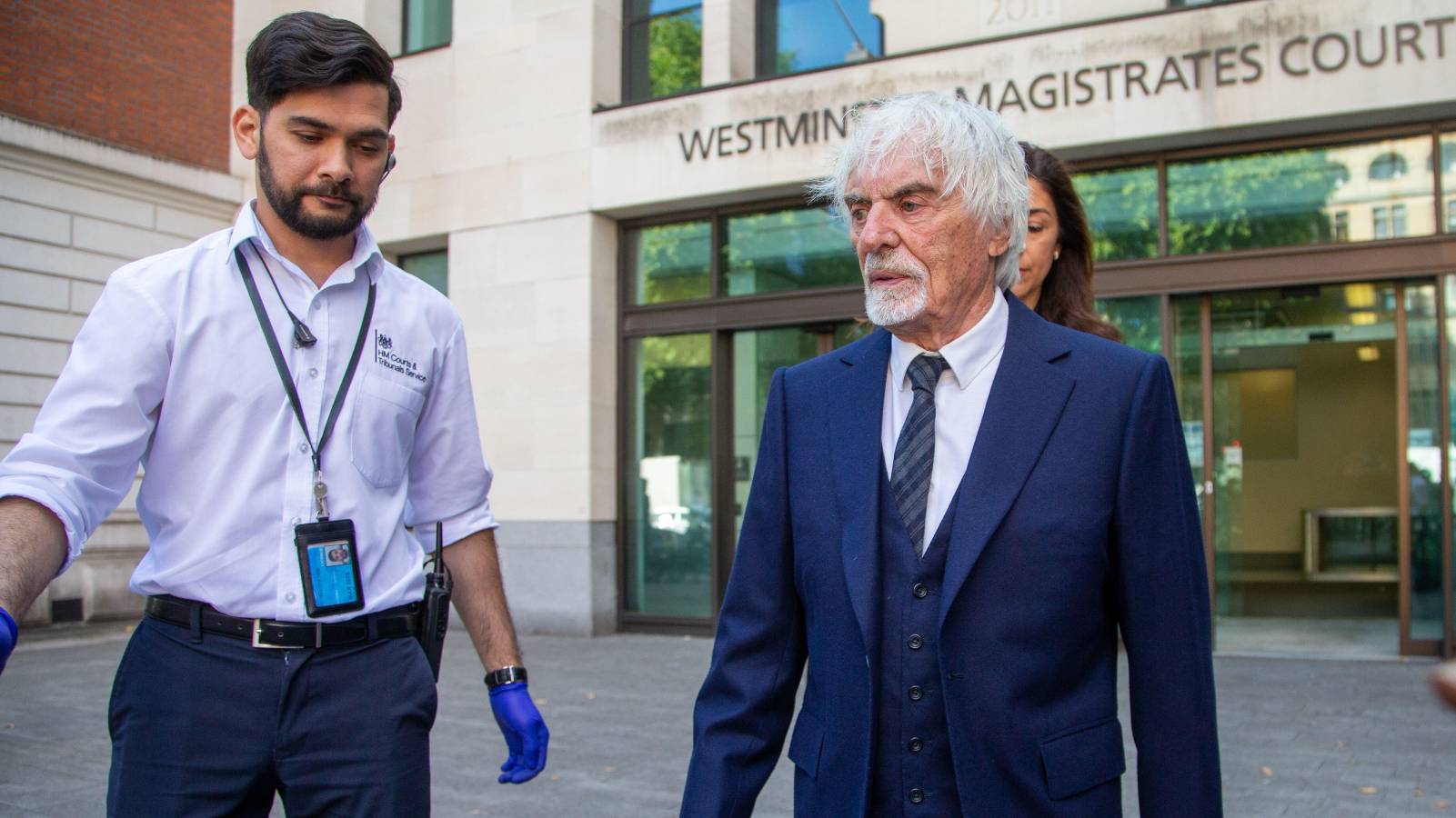 Bernie Ecclestone will face trial after being charged with alleged fraud by false representation, with his case due to be heard in October 2023.
The former Formula 1 boss was charged earlier in the summer after an investigation by HM Revenue and Customs, the British tax authority, claimed he had failed to declare offshore assets worth in excess of £400m from 13 July 2013 to 5 October 2016.
Ecclestone appeared in Westminster Magistrates' Court in August to plead not guilty to the single fraud charge against him, and a hearing at Southwark Crown Court on Tuesday saw a trial date of 9 October 2023 set by Judge Deborah Taylor.
Prosecutor Alexander Langhorn expects the trial to last around six weeks, with the potential for half-day sessions in case the "defendant's fitness to participate" is not enough, and the judge confirmed Ecclestone himself may not be required to be "present throughout" proceedings.
The 91-year-old is accused of failing to declare funds from a trust fund held in Singapore, containing a bank account worth around $650m.
The charge against him claims he only declared "a single trust" to tax authorities, in favour of his daughters, and the defence claims he is "not the settler or the beneficiary of any other trust", though prosecutors say former Formula 1 CEO Ecclestone acted "with the intention of making a gain for yourself".
HMRC Fraud Investigation Service director, Simon York, said when Ecclestone was charged in the summer: "[The charge] follows a complex and worldwide criminal investigation by HMRC's Fraud Investigation Service.
"HMRC is on the side of honest taxpayers and we will take tough action wherever we suspect tax fraud. Our message is clear – no one is beyond our reach.
"We remind people to refrain from commentary or sharing of information that could prejudice proceedings in any way. This is now a matter for the courts and we will not be commenting further."
Read more: Ferrari warning as FIA cost cap verdict looms: 'The whole system' could 'collapse'