'Lewis and Max rivalry will get worse before it gets better'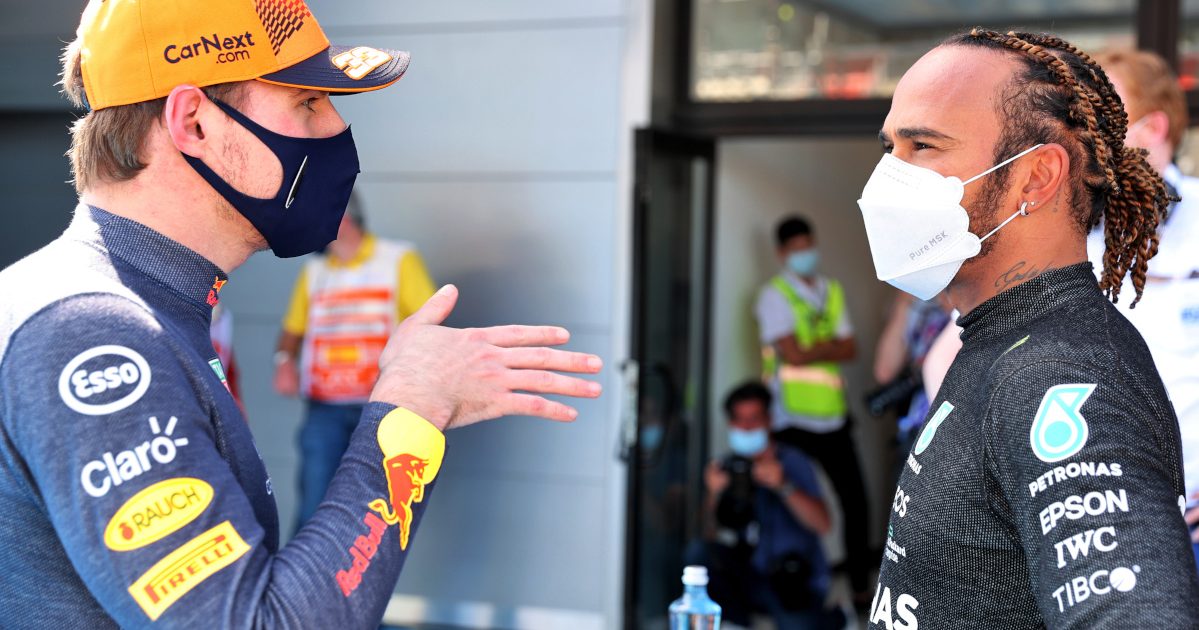 The relationship between Lewis Hamilton and Max Verstappen will "get worse before it gets better" as they two battle for the World titles.
That's according to former Formula 1 driver Bertrand Gachot.
After lots of back slapping and compliments in the early part of this year's championship, tension between Hamilton and Verstappen reached fever point at the British Grand Prix.
The title rivals clashed on the opening lap through the high-speed Copse with Verstappen suffering the biggest crash of his career.
While he was left bruised and angry, Hamilton overcame a penalty for causing the collision to take the win.
Verstappen took to social media to criticise the British driver's celebrations, which was a mistake according to Gachot.
Speaking on the Beyond The Grid podcast, the former F1 driver, who scored five points during his six-year career, said: "I'm old school, if I was Verstappen, I wouldn't have said anything at all.
"I wouldn't have told Hamilton what I'm thinking and just said 'we'll talk on the track'. But it's easy to say."
As for Hamilton's 10-second penalty, handed to him by the Silverstone stewards, Gachot says in his opinion it was just a racing incident.
"I think these penalties are too much," he said, "and to be honest, I think it was a racing incident in my view, but who am I to judge."
The 58-year-old Frenchman believes such is the fierce battle for this year's title that the relationship between the two protagonists will continue to deteriorate as the season progresses.
Will Red Bull's holiday end with a lucky Spa break?

Nobody needed the summer break more than Red Bull…https://t.co/XgLfN0EWxG #F1 pic.twitter.com/MQAlv24fjf

— PlanetF1 (@Planet_F1) August 25, 2021
Red Bull merchandise is available to purchase now via the official Formula 1 store
"These guys are the best and they're fighting for the World Championship they are willing to do anything," he added.
"You'll see, it's going to get worse before it gets better.
"There is no doubt in my mind, like Senna and Prost in those days. And think this is the beauty of the sport is to see these guys and who will make more or less mistakes."
Hamilton returns from the summer break holding an eight-point advantage over Verstappen in the Drivers' Championship. Mercedes are 12 points up on Red Bull.