If you have tickets to go watch a Formula 1 race, you might not be fully aware that there is much more to a Grand Prix than just the race itself.
Although the main attraction is watching the best drivers on the planet race these incredible vehicles, however, the overall experience is also unforgettable. 
Some of the cities that have these amazing F1 circuits are arguably some of the most beautiful areas in the world. However, very few compare to the Australian Grand Prix that is held in Melbourne each year.
In fact, you don't even have to enjoy motor racing to have a superb time at the Melbourne Grand Prix. They have something for everybody, no matter how old you are! Lots of top shot celebrities come out of the woodwork for the race, so who knows, you might be rubbing shoulders with some of Hollywood's finest! 
Casinos
Casinos and Formula 1 go hand in hand with each other. After the day at the circuit, many F1 fanatics like to take advantage of some of Melbourne's incredible land-based casinos. The Crown casino is one of the most popular options during race day and throughout the year. Most of the casinos in the city have bars and restaurants, so you could plan your whole night out at the casino. 
If you are tired after the big day, or maybe traditional casinos are not your thing, perhaps gambling on an online casino might suit you. Unlike other areas that host the Grand Prix, gambling is completely legal in Australia. So perhaps going to your hotel early and hitting the casino might be your best option! There are a wide array of games to choose from when putting a wager on the internet. 
Restaurants and Bars
Melbourne is such a diverse city, you can probably find a person living from every country in the world in it. Due to the city's diversity, you can expect lots of themed restaurants and bars providing incredible food and drinks throughout each day. If you are looking for an Irish bar for a pint of Guinness and some pub grub, or maybe fine dining at a top Greek restaurant, Melbourne has it all. There are also plenty of Aussie bars worth checking out, most of which serve modern food and craft beers. Keep in mind, most of the bars in Melbourne are strict on security. If they feel like you have had too much to drink you won't be given access to the premises.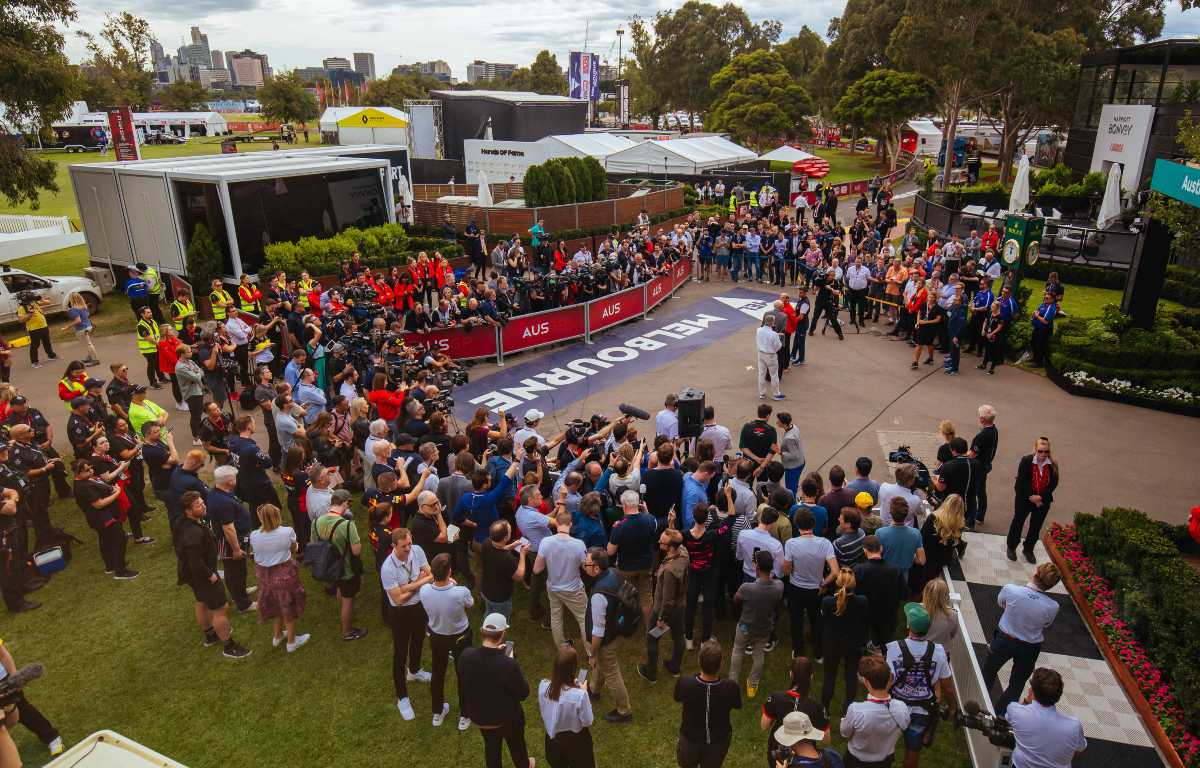 If the bar scene is not your cup of tea, check to see if there is an opera taking place. Also, there are plenty of live comedy shows and some of the world's top stand-up comedians perform in Melbourne regularly. 
What's there for Kids?
The whole family is going to have an incredible time at the Australian GP, especially the kids. There are tons of things to keep the younger ones entertained such as:
Porsche Kids Driving School: Sorry adults, this is for kids only! Not only will the Porsche driving school educate your children on road safety, but there is also a Porsche pedal car so the kids can drive a real-life Porsche. 
Disney Activations: If your kids are into Disney movies, they are going to love the Pixar Cars and Star Wars activities at the Grand Prix. There is an obstacle course and even a Jedi Training Academy to see if they have what it takes to become a real Jedi! If your children love vehicles, then they might want to check out the engine building competition. 
Air Show: This is both for the little ones and adults. Even if you don't have tickets to watch the Grand Prix, you will still be able to witness these incredible aircrafts put on an awesome show. There are a lot of different fighter jets run by the National Air Force on display. If you don't have a ticket, you'll get a good view from Albert Park.
Kids of all ages are welcome at the Australian Grand Prix, however, there are a few things to keep in mind. It can get very hot in Melbourne, especially during November, so make sure to bring sunscreen to protect the kids from getting burnt. Each year, thousands flock from all around the world to attend the event, and children often get lost. Providing each child with a cell phone might help in case they go missing.
Most people, especially very young children should wear some sort of ear protection. Formula 1 cars are extremely loud, so try to remember to bring earplugs or earmuffs. If you don't have them, don't worry as they are available at the Grand Prix, however, don't expect them to be cheap. 
Best things to do for Adults?
While the kids are having the time of their lives, here are a few ideas to keep the adults entertained:
Pop up bars and restaurants: In an area known as the M-Lane, there is everything, from live music to funky food trucks and bars. The atmosphere here is often very lively, and a perfect opportunity to enjoy an ice-cold cocktail, listening to some awesome music while watching all that's going on at the GP. 
Live Music: Every major event nowadays seems to put on some form of live music. The Melbourne GP has plenty of different stages to choose from and this year they have bands like the Sneaky Sound System and Vaudeville Smash on display. Whatever type of music you are into, you are bound to find it at the GP.
Alumbra After Party: On Saturday night at the Renault Torque Bar you'll find the best party atmosphere during the event. Expect a long list of DJs, cocktails, and lots of dancing!
Because such a large crowd of people attends the event each year, during the weekend of the Grand Prix, there are lots of parties organised all around the city. 
Summary
Each year the tickets for the Melbourne GP tend to sell out. So if you want to join, don't take too long before you register for tickets.
In comparison to Europe and America, Australia has managed to keep the number of people contracting Covid-19 low, mostly because of its strict regulations with people flying in and out of the country.
Although things might not be the same in November, there is a possibility that the same rules will apply, so if you are flying from a country outside Australia you may need to spend time in quarantine.