Big Ferrari changes on the horizon as Fred Vasseur's assessment draws to an end?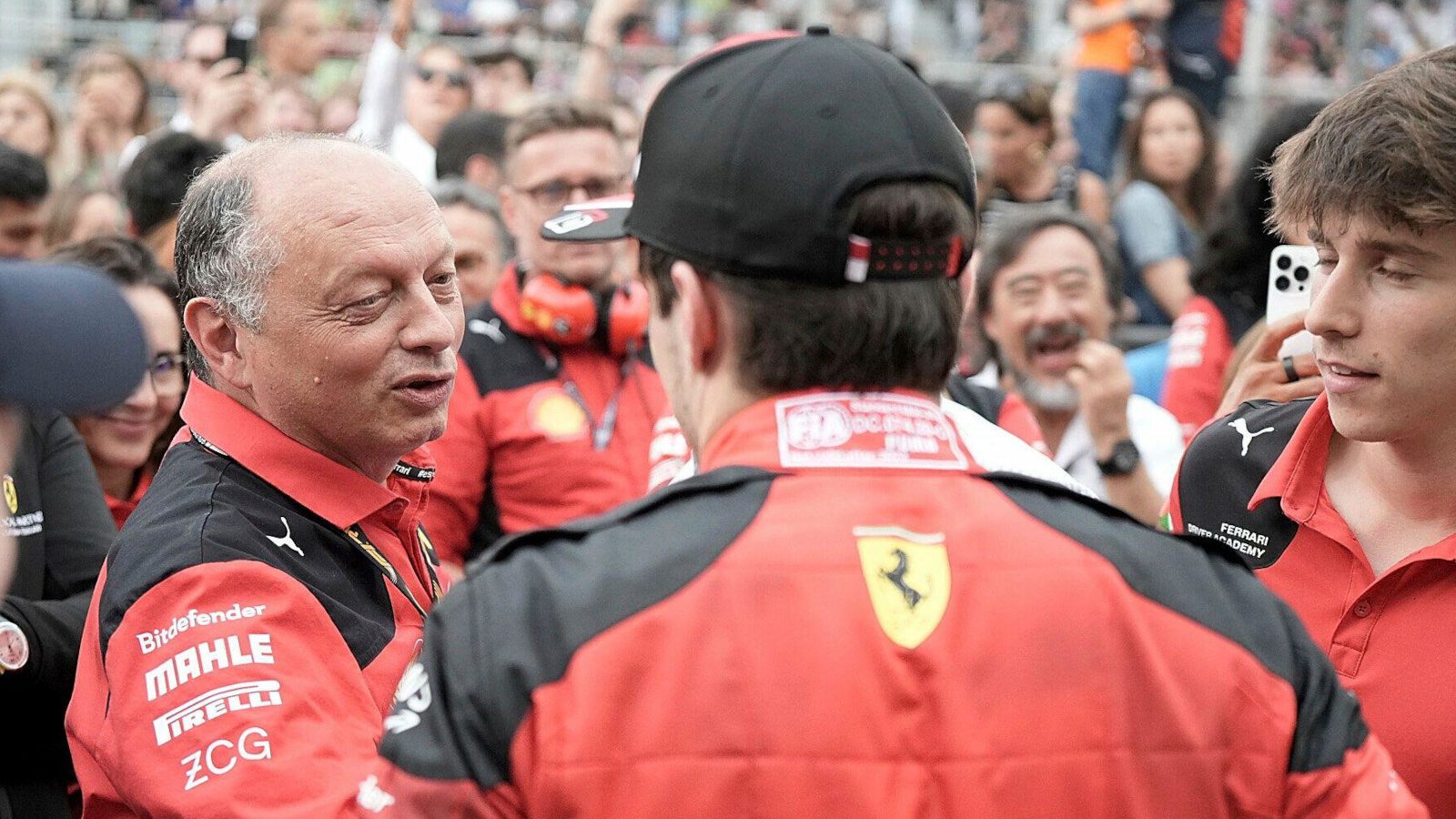 Having spent the first months of his Ferrari tenure observing and analysing the team, Charles Leclerc believes Fred Vasseur will only now begin to implement necessary changes.
Ferrari have been through a period of upheaval in the early part of this season, the Scuderia's decision to change team bosses from Mattia Binotto to Vassuer leading to the unexpected departure of head of vehicle concept David Sanchez as well as Laurent Mekies' pending move to AlphaTauri.
Although when the rumours of Mekies' exit began to do the rounds Vasseur talked up his role within Ferrari, it's been reported the 46-year-old is unhappy after being overlooked for the team boss role.
Aside from those that were out of his hands, Vasseur has not made many changes since taking charge except to relegate former head of strategy Inaki Rueda to the factory with Ravin Jain overseeing strategy at the track. That has already been lauded after Ferrari's qualifying tyre gamble in Saudi Arabia.
Leclerc expects more changes to come as Vasseur implements his long-term strategy for the Italian stable.
PlanetF1.com recommends
Confirmed: Emilia Romagna Grand Prix cancelled as severe flooding hits region
Ferrari's 'quite complicated scenario' is 'much worse than expected'
"Well, I think he's just starting this process now," the driver said as per the official F1 website.
"Until now, he was basically trying to analyse the situation as quickly as possible in order to do the best changes possible for the future.
"So, I think the big part of the job will be done from now on so we will see.
"Obviously, I speak a lot with Fred and I know what are his middle- and long-term plans for the team, and I'm completely behind him and I trust him fully.
"So, I'm sure these are the right choices and it goes in the right direction for the team. So, for that, I'm looking forward to it."
Ferrari's technical department in need of a shake-up
Ferrari are well aware their technical departments needs a shake-up, and probably a big one given this year's SF-23's deficit to the Red Bull RB19.
It's no wonder they went knocking on Red Bull's door with the team attempting to sign current Red Bull technical director Pierre Wache and head of aerodynamics Enrico Balbo. Both said no thank you.
But while Christian Horner has all but called it a rumour, saying "individuals that have been mentioned in connection with Ferrari came to see me last week and mentioned their disbelief in some of these rumours", it has been speculated that Ferrari have managed to persuade some 20 Red Bull personnel over to Maranello.
As Red Bull did when they went shopping at Mercedes for engine personnel, wanting only the best, Ferrari have reportedly targeted Red Bull.
They may have missed out on the two big signings they wanted, but right now anyone who knows anything about Red Bull's secrets, it is a person worth having in your camp.