'Big things have been decided' with 2026 engine regs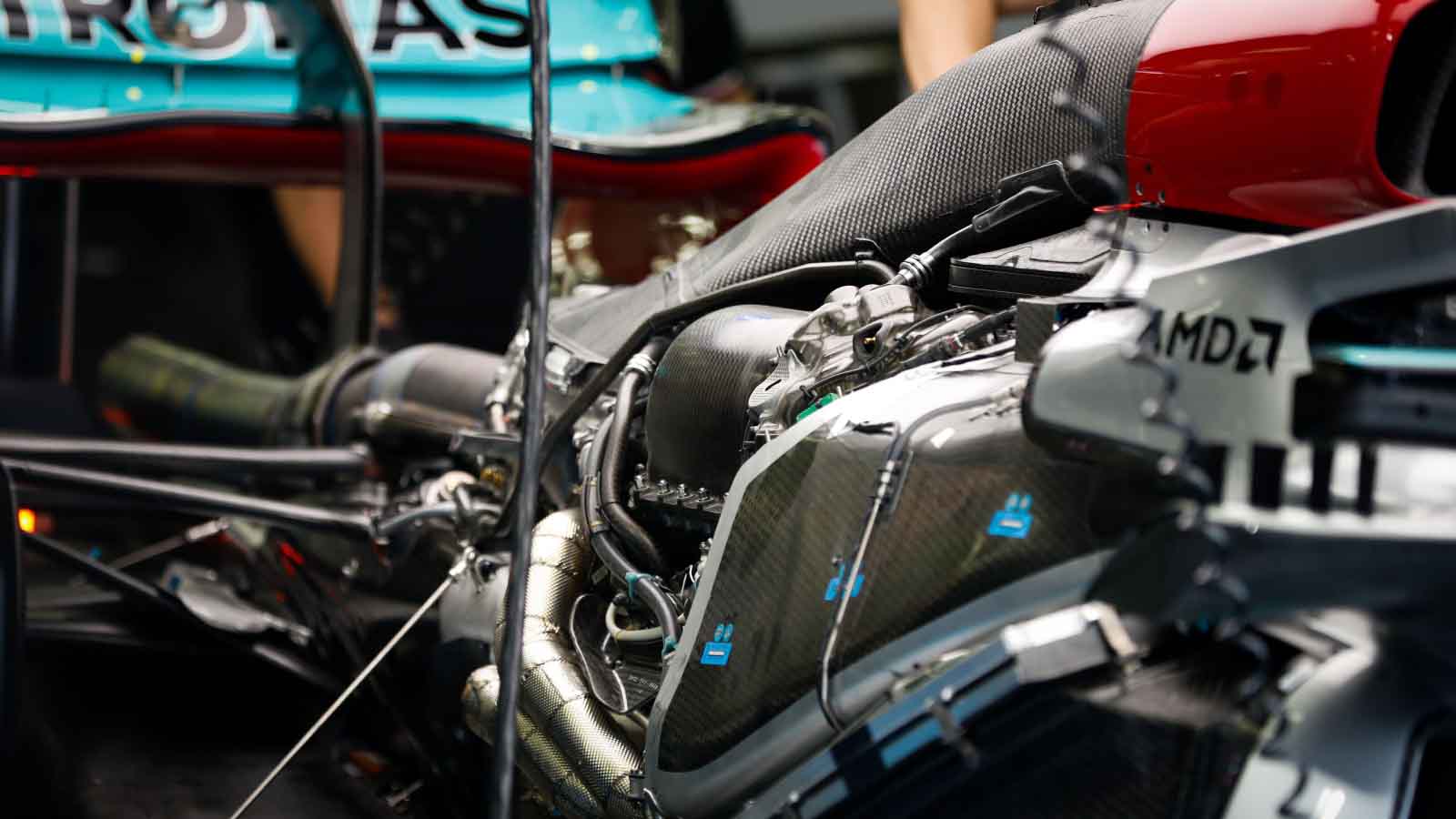 Christian Horner says he believes an announcement of the 2026 engine regulations is close and Otmar Szafnauer said the "big things have been decided."
Late last year, the FIA announced that new power unit regulations were on their way for 2026 which are designed to be more sustainable whilst bringing more excitement to the fans.
Some of the concerns addressed are the noise, which fans complained had lessened since the start of the hybrid era in 2014, as well as a power unit cost cap and the loss of the MGU-H component.
Discussions with the teams, as well as the Volkswagen Group, have been ongoing for months but Horner has said he believes an update will come this week as many of the technical decisions have already been decided.
Max Verstappen earns 8.5/10 rating for damage limitation
Max Verstappen brought a wounded Red Bull home P7, but will have wanted more.
"I think it's just a process," the Red Bull boss told the media ahead of the British Grand Prix. "I think the technical stuff is largely done.
"I think that these things always have to be a package and so you've got technical regulations, you've got sporting regulations, and you've got financial regulations that all need to be clear plus obviously what the governance is going to be from '26 onwards.
"So I think it's just that package that needs tidying up, I think it's largely there so it really is in the hands of the FIA now and yeah, I expect hopefully we'll have a bit of an update next week at the Formula 1 Commission."
Horner was joined in the press conference by Alpine boss Otmar Szafnauer and said that "big things have been decided."
"I think Christian's right," the 57-year-old said. "I think predominantly, the big things have been decided. It's the detail that needs tidying up and it will just require a little bit of more time and then thereafter the package should be voted on and out there.
"It takes time and it's not an easy thing to do, but the playing field is level for both the engine manufacturers that are in the sport and those who are coming in so I think that's the bit that takes a bit of time."
With the cost cap, the regulations are designed to allow new teams to join the sport without encouraging a spending war. Volkswagen have confirmed that both Audi and Porsche are interested in becoming new teams on the grid and the latter is heavily rumoured to be teaming up with Red Bull Powertrains.
Red Bull Powertrains are supported by Honda for the 2022 season but that relationship will stop this year and Horner said it will not resume despite rumours the Japanese manufacturer is looking at rejoining the sport in 2026.
"Should Honda choose to reverse their decision post 2025?" said the Red Bull team boss. "That really is a question for them.
"There's certainly been no discussion with ourselves about that."