Revealed: The two F1 teams who oppose Andretti's arrival the most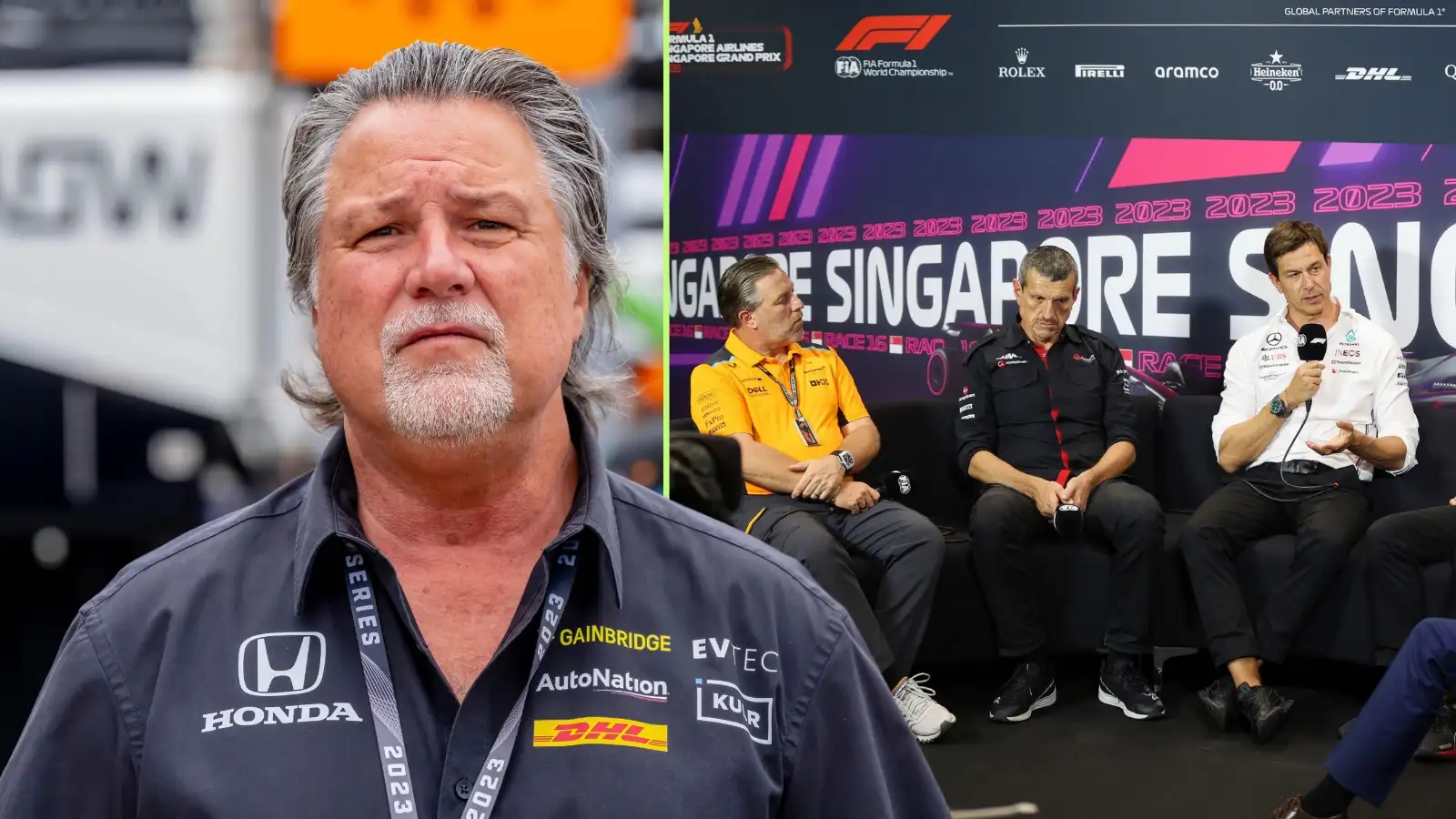 Williams and Haas may be the most likely teams to take exception to an Andretti F1 entry, with former Williams team manager Peter Windsor explaining why.
Current Williams team principal James Vowles has made his position abundantly clear on the issue of an extra team, hoping to see Formula 1 become financially stable throughout the grid before adding to it, while Haas also oppose adding to the grid for now.
While Andretti would have to pay a $200m [£165m] anti-dilution fee to the existing teams if they do enter Formula 1, Windsor explained that the subsequent loss of income for the other teams would lessen the size of the proverbial "slices of cake" when split between 11 instead of 10.
Andretti bidding to enter 'private club', but will receive opposition
Andretti-Cadillac's joint bid to reach Formula 1 received approval by the FIA, but talks now advance to FOM, where the current teams can weigh in with their opinions and commercial considerations are taken into account.
While the existing Concorde Agreement between the FIA and teams allows for a 12-team grid, those currently on the grid have pushed for Andretti to try and buy out an existing team – though Michael Andretti himself has spoken in the past of having multiple bids rejected for the likes of Haas and Alfa Romeo-Sauber.
He has set up his own operation as a result and received General Motors' backing with their Cadillac partnership, but Windsor explained that the opposition from the current lower-ranked teams in the sport will be borne of the fact that the income they receive from Formula 1 itself is of greater meaning, given it makes up a greater proportion of their overall income compared to the heavy-hitters at the front of the field.
"It is a private club, and it won't be just Toto [Wolff] and Christian [Horner] [opposing Andretti], it will be others as well," Windsor opined on a recent YouTube live stream.
"More likely to be Gene Haas and Williams, who have fought long and hard to have the franchise they have, and paid a lot of money in the case of Dorilton [Williams' owners], not wanting to see the slices of the cake getting smaller because another team's coming in – because the size of the slice of cake is more important to those midfield guys than it is to the front teams, so that's going to be it.
"The system, the business model of Formula 1 is that if you want to come in, you don't make the slices of the cake smaller, you buy an existing team.
"That's what all the existing teams want, so I'm sure Red Bull would be delighted to sell AlphaTauri to Michael Andretti for half a billion euros, probably 750 [million] and then let Michael do what he wants.
PlanetF1.com recommends
F1 entry fee: Why do new teams have to pay a whopping $200m fee to enter?
Motorsport Triple Crown explained: Its prestigious races, history and only winner
"The problem is of course that Michael's got this amount of money, but he can think 'Why should I have to do that when I can create my own team and do it my way, the way I wanted it? Why should I have to waste three quarters of a billion buying this if the FIA approved me anyway?'
"That's going to be the problem, and it's not an insurmountable problem, because eventually you push and push and push, eventually some sort of deal will get done.
"But to my mind, it will have to involve compensation for some of the teams, if not all of them, that will in part cover the money they're going to lose in having a new member of the of the gang there.
"So that's the issue. I don't think the FIA play any role in that at all, all they've done is said: 'Well, if you guys want to agree to them, we've approved them and that's it'."
Read next: Red Bull mechanic reveals what it is really like working with Adrian Newey