Binotto admits FIA forced Ferrari to pit Leclerc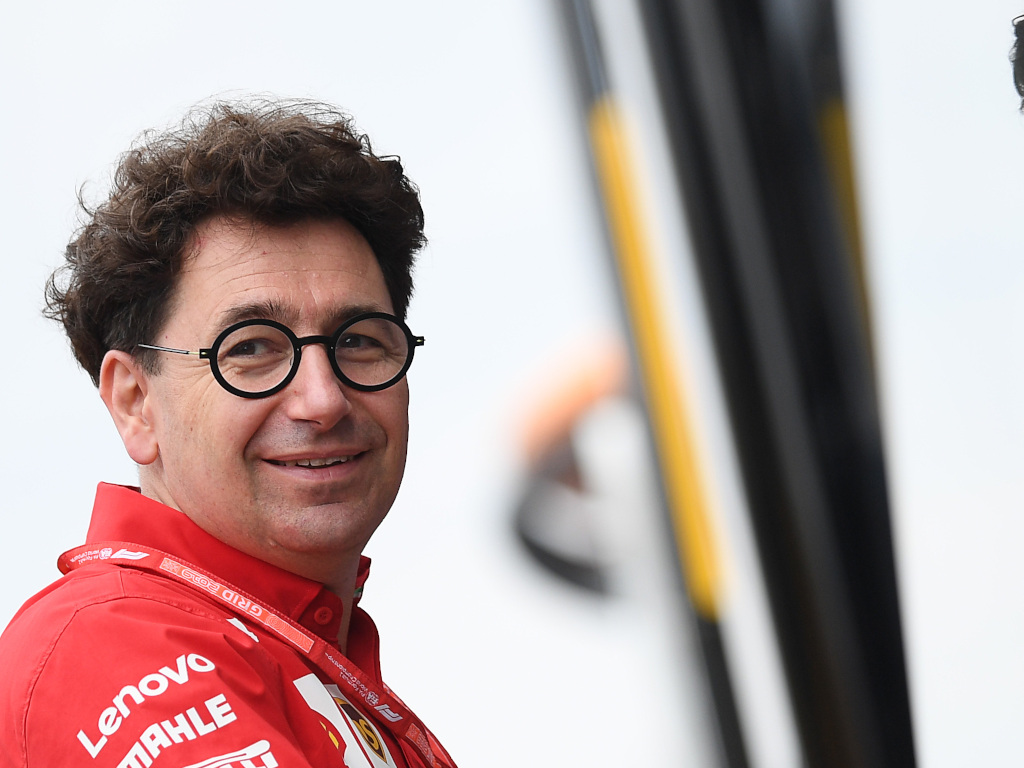 Ferrari principal Mattia Binotto confirmed that the FIA did force the team to pit Charles Leclerc who had a damaged front wing in Japan.
The Monegasque driver made contact with Max Verstappen on the opening lap, causing damage to Leclerc's front wing endplate, while Verstappen was sent into a spin before retiring later in the race.
Leclerc was given a five-second time penalty for causing the collision, but was also handed a ten-second time penalty on top of that for not pitting to change the wing until Lap 4.
Ferrari were also fined €25,000 for not bringing Leclerc in swiftly enough for the FIA's liking after they had made the order, and Binotto confirmed that his team had been told by the FIA that they must call Leclerc in.
"The FIA called us, forcing us to stop Leclerc because [the front wing] had lost too many pieces," Binotto told Sky Sports in Italy.
"We tried to insist that he could stay out but they forced us because Charles had already lost the pieces of the car."
Valtteri Bottas would win the Japanese Grand Prix comfortably, while Sebastian Vettel held off Lewis Hamilton for P2, but Binotto thought victory was possible for Ferrari.
"We could have won today," he stressed.
"Bottas got off to a good start, now, the hypothesis I made myself is that even though our tyres were degrading more than the Mercedes, if we would have stayed ahead of them, even with the tyre issue, we probably would have won the race.
"From the first laps we knew that it would be a race on two stops, going for one was impossible for all teams because the tyres here don't resist that long, so we knew they would stop twice and we thought that Vettel could finish second because we are fast.
"Hamilton would have struggled to pass us on used tyres. But we have to say that Vettel was very good in keeping Hamilton behind. Vettel did a great race."
Follow us on Twitter @Planet_F1 and like our Facebook page.