Binotto 'ashamed' F1 didn't revert to 2018 tyres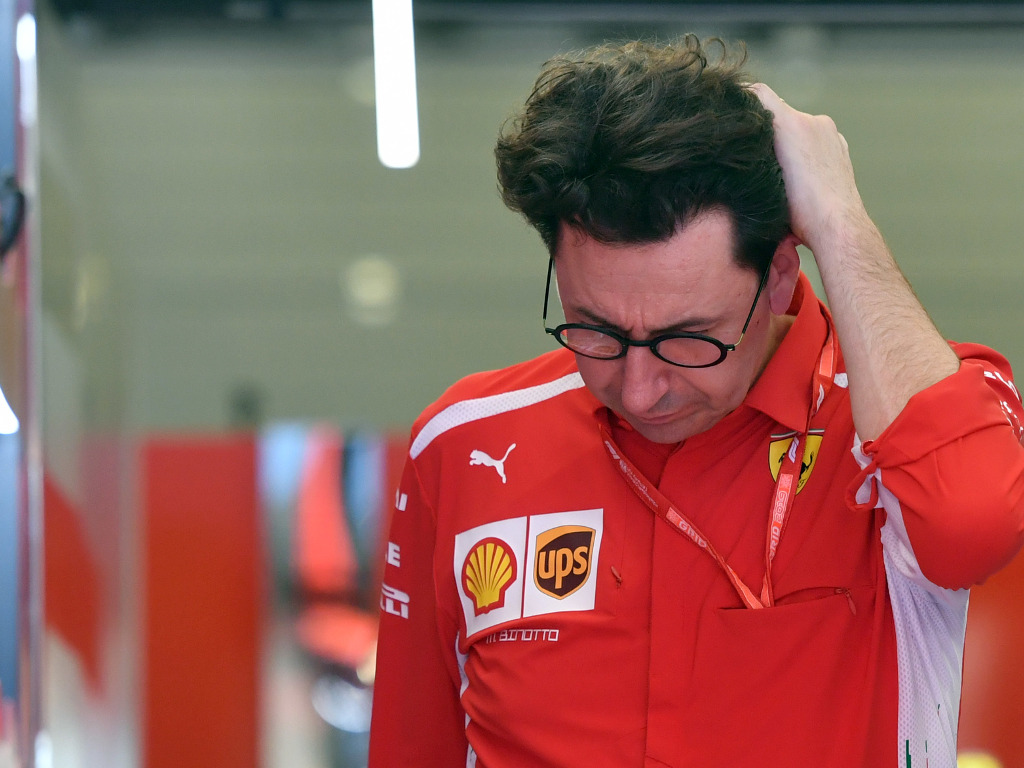 F1 may have put on a great show in Austria but Ferrari team boss Mattia Binotto says the teams missed a trick when they voted not to revert to the 2018 Pirelli tyres.
Teams have complained about Pirelli's new thinner thread tyres throughout the opening eight races of this season.
The rubber seems to favour Mercedes, who are the team able to find the sweet spot with relative ease.
As such Pirelli met with all ten teams on Friday to vote on reverting to their 2018 tyres, which have a thicker tread.
The teams voted 5:5 meaning F1 will continue with the thinner tread tyres for the rest of this season.
Binotto says he is "ashamed" that the sport didn't take action to improve the show when it had the opportunity.
"Obviously today it has been a good battle," he told RaceFans.net.
"Normally you've got good battles when you do not have a car which is over-performing, so this weekend has been great in that respect.
"[But] I think we missed a great opportunity this weekend on the tyres decision.
"I think the entire F1, we should have done something.
"Sometimes we are discussing a lot and we are not acting.
"So I still feel really ashamed that we didn't change the specification of tyres for the rest of the season because that would have been a great opportunity to somehow try to close the field."
But while Binotto isn't happy, McLaren team boss Andreas Seidl says Sunday's thriller in Austria proves the teams were right not to agree to a knee-jerk reaction.
"It was a fantastic race to watch for Formula 1 fans today which I think was really necessary after all the discussions we had in the last weeks," he explained.
"And I think it also confirms that we need to be very careful in the short term measures or actions in trying to fix something.
"As I said in the press conference on Friday we have an issue which is a lot bigger which is the speed gap between the top teams and the midfield teams.
"That is something we need to focus on to get that right for '21, and to not soften these proposals which on the table now again in the next three months because of various conflicting inputs from the different teams with their own agendas."
Follow us on Twitter @Planet_F1 and like our Facebook page.