Ferrari team principal, Mattia Binotto, had a pretty philosophical view about Sebastian Vettel's controversial penalty in Canada.
The five-second penalty given to Vettel for returning to the track in an "unsafe manner" ensured he would lose his race win in Montreal and Lewis Hamilton would be on hand to pick up his fifth win in seven races.
But, Binotto, sees Vettel as the real winner and is still encouraged to see that Ferrari had the pace to challenge Mercedes over the course of the weekend.
"It's not for us to decide and that's the sport – everyone seems to believe that Sebastian won," Binotto told Sky Sports F1.
"He didn't have any bad intentions there, he stayed ahead the entire race he took the chequered flag for us. He is the winner and as a team we pulled back the competitiveness. We know our weaknesses – the season is not over.
"You cannot take it further, I think we need to look at all the data ourselves to make our own decision.
"He was driving at the limit in each corner, and we are on the border line of the tyres when he was coming back on the track he went on the grass and there was nothing he could do.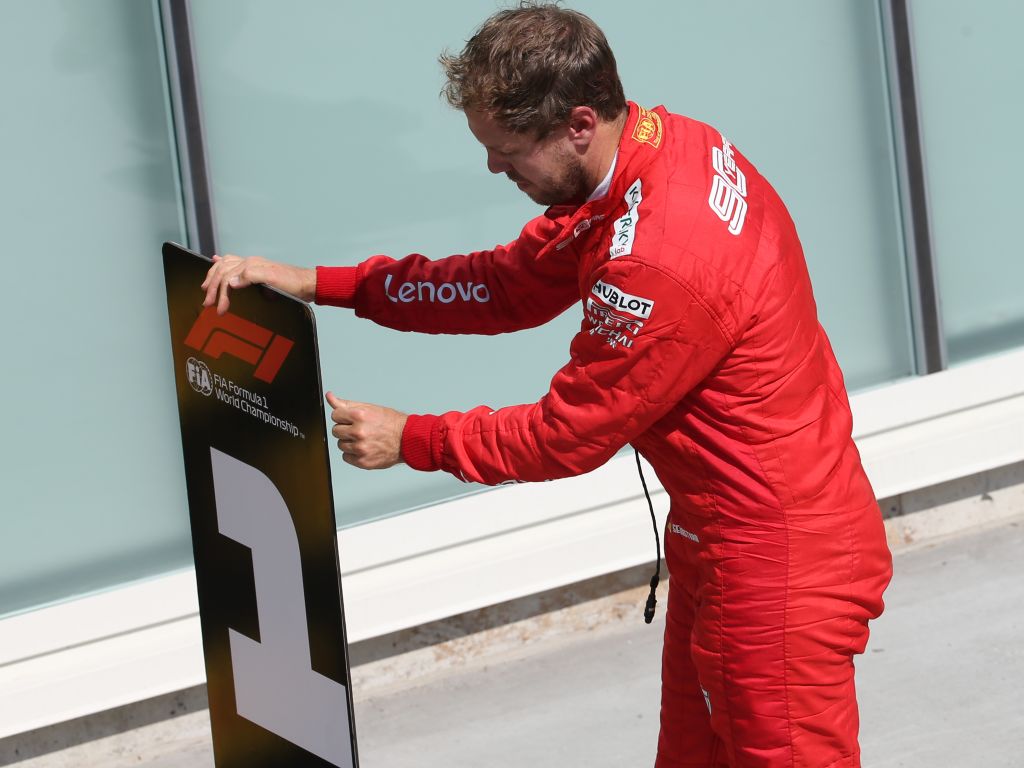 "Everyone will calm down in a few hours and we need to look at the weaknesses and try and improve the car – that is our task and our job. We won today.
"Honestly as I said, we were the fastest on track and that is important. Even now I think at the press conference Seb is very calm.
"It's a good sign to see the passion he is hungry he has proved to be hungry, we are all hungry and that's what will help us in future races."
Follow us on Twitter @Planet_F1 and like our Facebook page.