Binotto downplays regrets, says there were lessons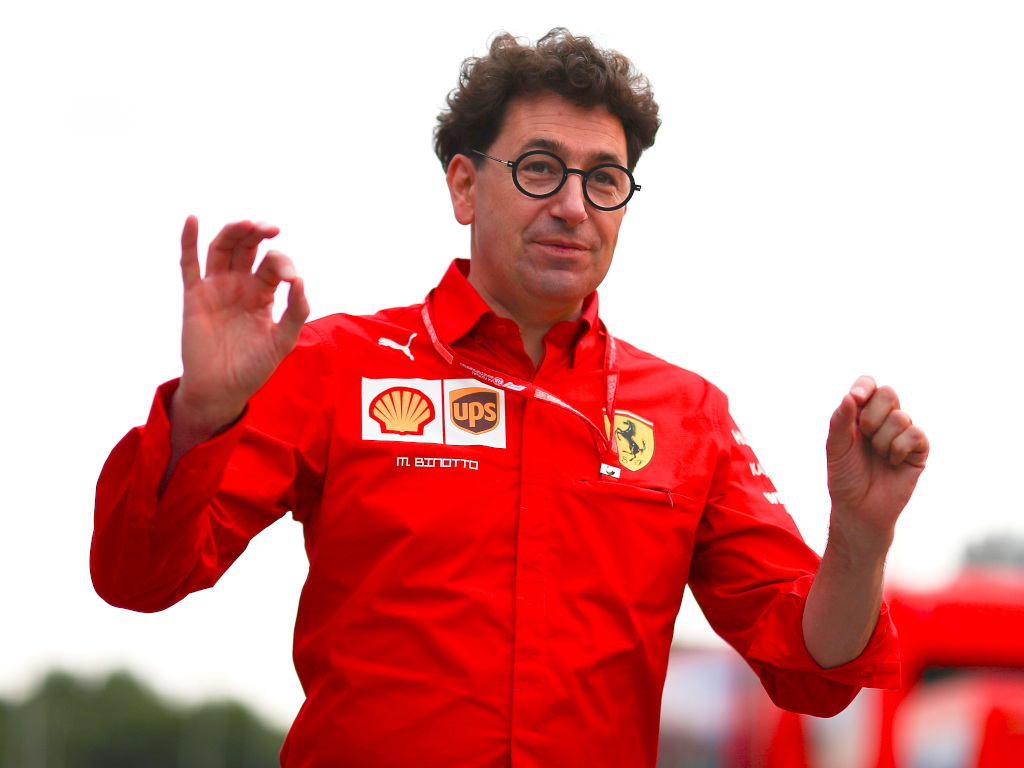 Mattia Binotto says there's no point Ferrari regretting this year's mistakes, rather they should use them as lessons.
Although the Scuderia finished pre-season testing at the team to beat, they faltered when the campaign began.
Mistakes, reliability and team orders cost them chances of winning and it wasn't until the Belgian GP, round 13, that Charles Leclerc finally claimed Ferrari's first win of the year.
Ferrari have since added another two wins to their tally leaving many to wonder what could have been.
Binotto insists regrets won't help.
"I think having regret does not make sense," he told Autosport. "We need to move forward and look ahead.
"If we were not performing as expected or we missed opportunities it's because we've got some responsibility on that.
"More important is to try as a team to move forward and to learn from mistakes and make sure they are not happening again in the future.
"It's not a matter of regret. It would be if we have not learned from that.
"And I think as a team we're growing and that's more important."
Heading into the final five races of the season, the team boss says the goal is to keep moving forward and try outscore last year's 571 points.
But, with only 409 in the bag to date and a maximum of 220 in play, it may be a step too far.
"We should be focused race by race and try to optimise the result of each single race," said Binotto.
"Only at the end of the season we can try to draw the line and see where we are.
"It would be great to do at least better than last year, because that would show that as a team at least we are improving.
"I know we had a bad start to the season. It may be difficult, but not impossible, and I think that should be the first objective.
"Then let's start dreaming. Eventually if we can do more, we will not reject it."
Follow us on Twitter @Planet_F1 and like our Facebook page.