Binotto: Engine manufacturers not 'converging'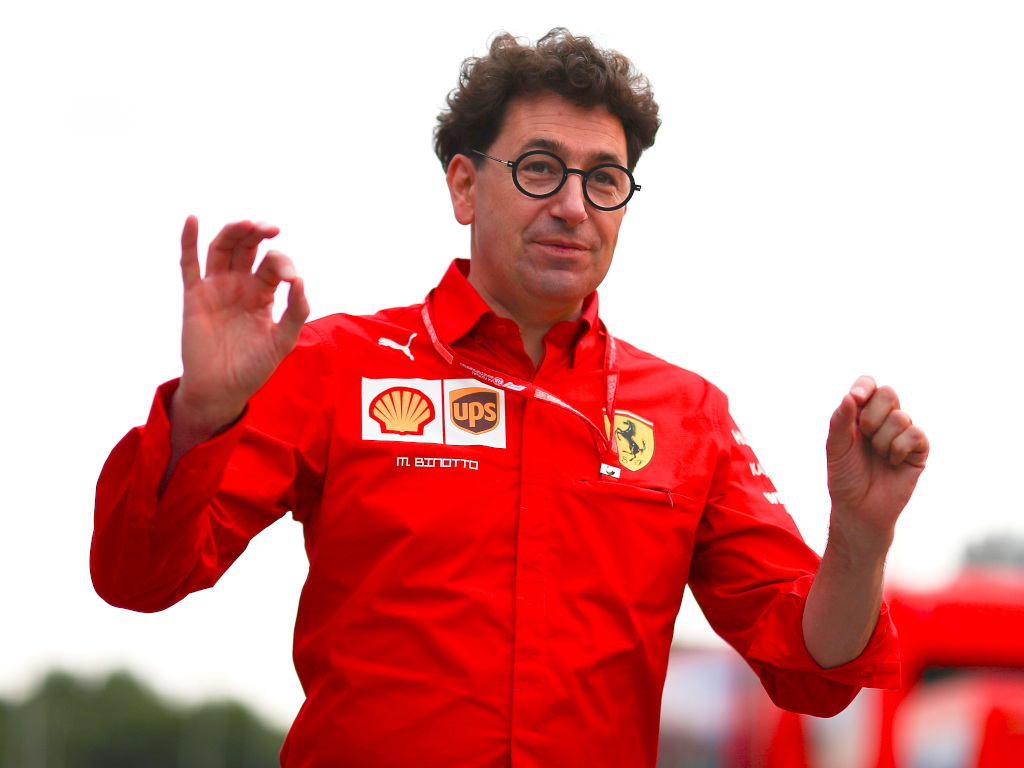 While Ferrari principal Mattia Binotto admits that Ferrari have a slight engine advantage, he doesn't think the other manufacturers are "converging".
The Scuderia have enjoyed a clear straight-line speed advantage over Mercedes in 2019, though it wasn't until after the summer break when they were able to transform that into a consistent performance advantage on the track.
Mercedes principal Toto Wolff thinks that Ferrari are now dominant in the engine department and that the Silver Arrows are playing catch up, but Binotto doesn't argues that Ferrari's advantage is nowhere near that which Mercedes have enjoyed in previous years.
And despite Honda and Renault being happy with the gains they have made with their power units in 2019, Binotto believes that there are still clear differences between Ferrari, Mercedes, Honda and Renault.
Asked by Motorsport.com if he was surprised by his team's engine advantage while the other three manufacturers are converging, he said: "I would not agree fully with what you said.
"Firstly I don't think that the others are converging. I still believe that there are differences between all four manufacturers.
"We are probably the more powerful engine, but I don't think that the others are all on the same level at all.
"And I think that our advantage is not as big as you may think. We've got quite a big delta speed to the others, but that's down to the car as well, and the drag.
"If we can come down to the more detailed analysis, I think yes we've got an advantage but it's not so huge, for example, as Mercedes had in the past, when they were simply the best engine."
Follow us on Twitter @Planet_F1 and like our Facebook page.