Binotto: Ferrari 2019 development 'over expectations'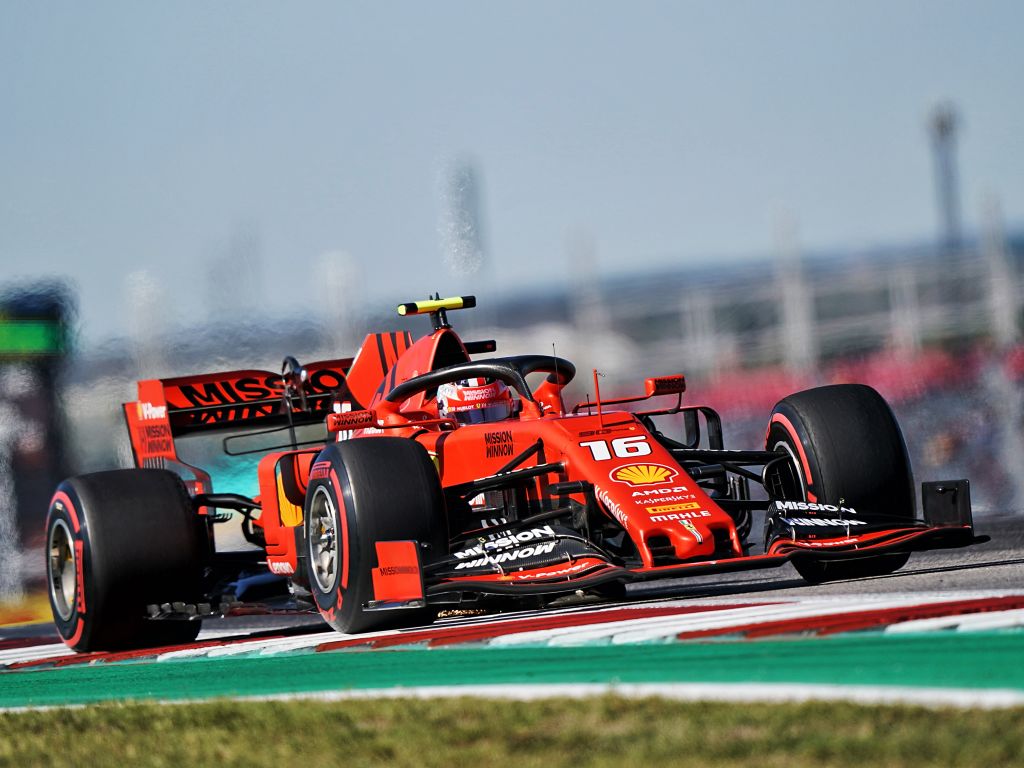 Ferrari principal Mattia Binotto says the improvements his team have made throughout 2019 have exceeded expectations.
After showing dominant pace in pre-season testing Ferrari came into the 2019 campaign as favourites, but all that momentum would vanish after Mercedes won the first eight races of the season, leaving Ferrari well adrift in the title picture.
That forced the Scuderia to deviate from their low-drag approach in search of finding the downforce to match or at least compete with Mercedes, and ever since ditching a new floor after the French GP, Binotto said the results have gone on to be "over our expectations".
"It is showing eventually how some more downforce may help or not help the overall performance of the car," Binotto told Motorsport.com.
"The level of sensitivity to downforce on this type of tyre is very high, and therefore I think even if you're improving slightly you're getting more than what you may expect.
"It's also probably due to confidence, the drivers can feel better grip they will further improve their own performance.
"It's the sum of things which is helping. At Singapore we brought our [new aero] package, it was not the only one, but it certainly was a significant one.
"If we look at the lap time gain we had at the next races, it's slightly over our expectations."
Despite a significant upturn in form since the summer break, with Charles Leclerc winning back-to-back races in Belgium and Italy, Mercedes have wrestled back control on Sunday's after winning all of the last four races.
But, Binotto is happy that the team have added downforce and kept their straight-line speed advantage, while remaining competitive if not victorious come race day.
"We have improved our car in the cornering, we have reduced the gap to the top competitors in cornering," he said. "So we are a lot closer now.
"We still have our advantage on the straight lines, so overall the package has improved and certainly in quali now we are often faster. In the race, we are certainly competitive."
Ferrari along with customer team Haas were very critical of the 2019 Pirelli tyres earlier this season, but Binotto feels that their Singapore upgrade has allowed them to extract better performance from the tyres.
"First we understand a bit more our car now, in terms of car set-up and balance, we have improved the way we approach it," he explained.
"The aero package we brought in Singapore has been a significant step forwards which has helped the tyres be in a better position in terms of window, in terms of degradation as well.
"And I think on top of that I think we start to understand a bit more those tyres. We are extracting the car's full potential, especially in quali."
Follow us on Twitter @Planet_F1 and like our Facebook page.