Binotto: Ferrari has put Formula 1 before self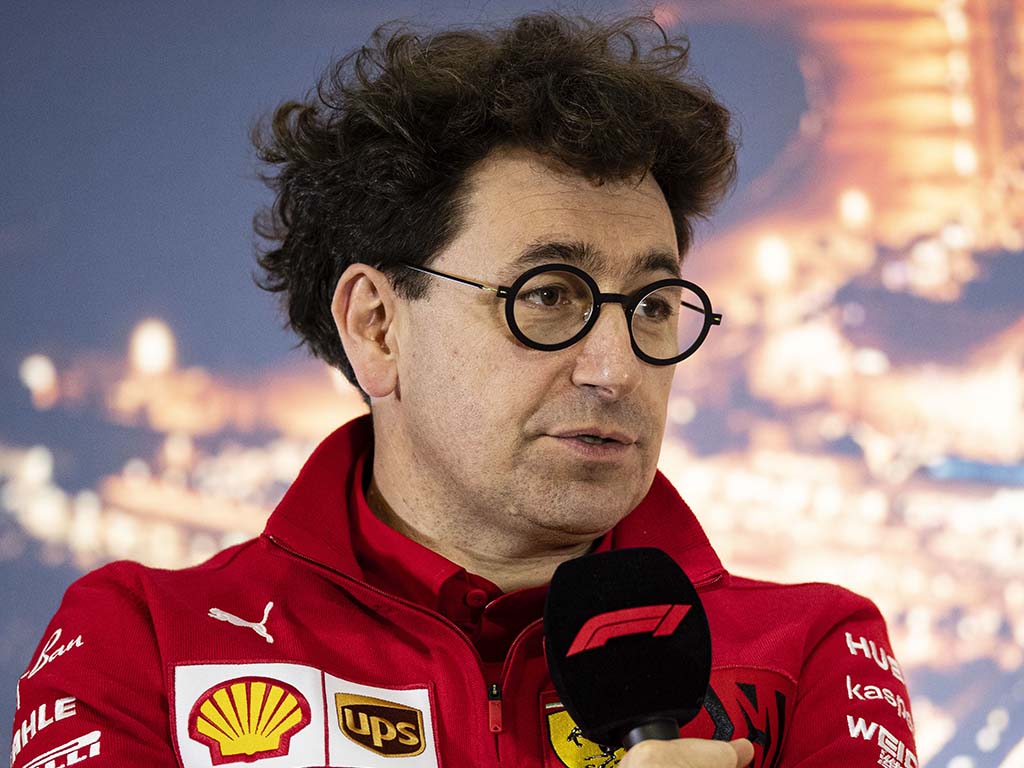 Writing a special column for Gazzetta dello Sport, Mattia Binotto says Ferrari has acted with a "strong sense of responsibility" in these difficult times.
June 2 marks Festa della Repubblica, Republic Day in Italy, and, to mark the occasion, Binotto has written to the Italian Ferrari fans as Formula 1 prepares to get back racing again from next month.
After many months of lockdown, the Ferrari boss opened by talking about some of the lessons he has learned during the extended downtime.
"Sport is our passion and for us Italians it is an important part of everyday life," Binotto said.
"Its resumption is not only a sign of optimism but a significant moment, a new step towards normality. These were certainly special months, for many very difficult and painful, in which our usual habits were disrupted.
"I was lucky enough to spend the long period of isolation with my family and I was able to continue working regularly, albeit from home. For me personally, this pause was also an opportunity to reconsider the order of priorities.
"For example, I have found the awareness that you can do some things that were done before even with less resources available, trying to organize better and to make our day from so many things that, in fact, have turned out to be superfluous: you have to focus on priorities, perhaps managing to carry them out even better.
"It has been a useful experience and I will try to put it to good use in the near future, when we return to our daily lives at full speed."
Even though there has been no on-track action, many important decisions have been made off it as the future vision of Formula 1 continues to be mapped out.
There was confirmation of a $145m budget cap coming into place from 2021, a figure Ferrari were reluctant to agree to during negotiations.
But Binotto said that Ferrari ultimately put the sport first before itself.
He continued: "During the lockdown, the Internet allowed us to continue to stay connected with our colleagues and to work at a particularly sensitive time, as important decisions were made not only for our team but for our entire sport.
"It has not been easy to deal with certain crucial junctions for the short and medium term future, but Ferrari has acted with a strong sense of responsibility both towards its employees and towards Formula 1 more generally, putting the collective interest before that of only one party.
"The technology that has helped us in these weeks certainly can not replace the contact with people: if there is one thing that I missed was the possibility to speak with my colleagues in person in the office, at test benches and in the workshops and not only with my closest collaborators through the computer screen.
"Maranello has resumed activity for a few weeks now and, although still many people work at a distance, it is really nice to be together with some of them waiting to be able to see them all again."
Binotto concluded by saying there will be "great emotion" when he and the Ferrari team hear the engines fired up again, but is preparing for a "strange" Formula 1 without the fans present.
"In a little over a month we'll finally be back on track. July 2 will be the first day of the weekend of the Austrian Grand Prix, the inaugural event of a very special season," he said.
"We will start with a series of races in Europe, almost certainly without the fans and with a very strict safety protocol to ensure the health of all participants.
"It will be very strange not to be able to see our fans on the stands and for us it will be a great emotion to go back to doing what we love and to hear even if from afar the roar of our engines."
Follow us on Twitter @Planet_F1 and like our Facebook page.