Binotto meets with Vettel in Maranello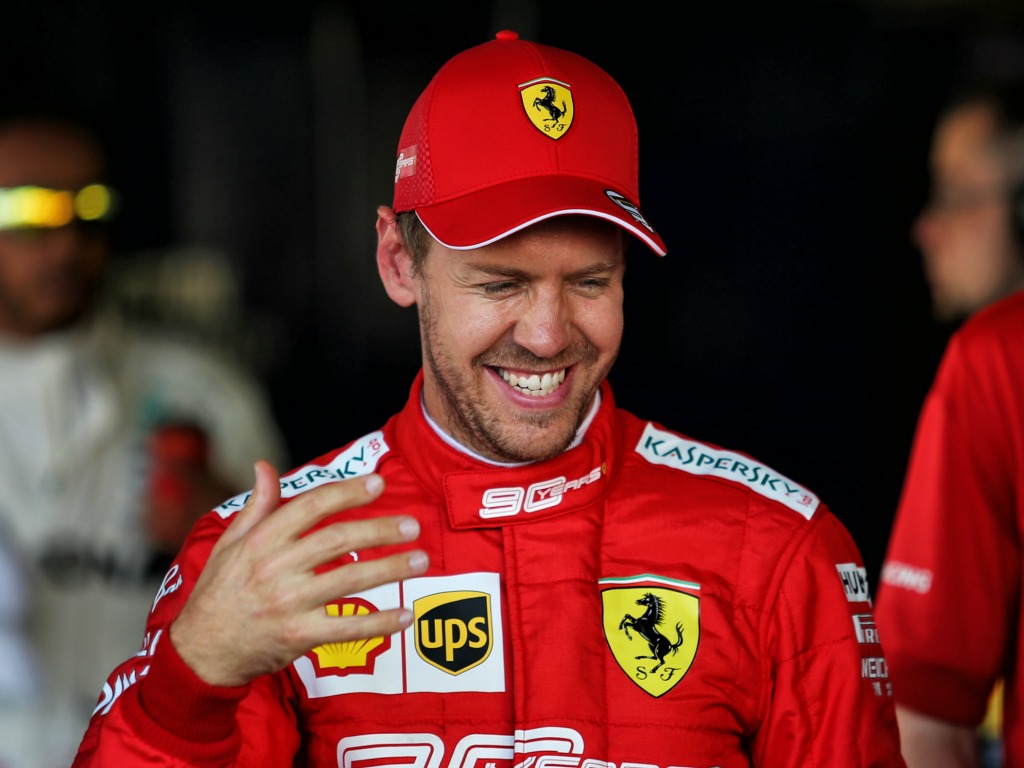 Sebastian Vettel was at Ferrari's factory in Maranello on Tuesday to meet with principal Mattia Binotto, but before that he did a spot of karting.
Vettel, who retired from the Russian Grand Prix with an MGU-K issue, caused a stir before the failure by refusing to give up the lead to team-mate Charles Leclerc.
The meeting with Binotto at Ferrari's base was described as "positive and constructive", while Vettel also took the time to test with the Tony Kart team at the Lonato circuit on Monday.
The German drove a fixed-gear and shifter kart, comparing notes with Marco Ardigo, Tony Kart's 2007, 2008 and 2014 Karting World Champion.
Vettel himself is no stranger to the karting scene, having won the European Karting Championship in 2001.
Speaking to the team's YouTube channel about the tests with Tony Kart, Vettel said: "I was coming here anyway, it's a shame I only make it so rarely but hopefully I can make it a bit more often.
"I would like to do more but obviously time, we have a lot of races as well but let's see, maybe I need better organisation and come back to watch."
Naturally you would expect the speed difference between Formula 1 cars and Go Karts to be the biggest aspect to adjust to when swapping between the two, but for Vettel, it was actually the braking.
"I think the biggest difference is the line, the way to deal with the brakes, to use the engine to brake the car, to stop the car," he explained.
"Obviously in the K class you use a lot more the speed, in this regard it's a different driving style. But I think at some point it starts to come naturally."
Follow us on Twitter @Planet_F1 and like our Facebook page.