Binotto tells Leclerc: All is forgiven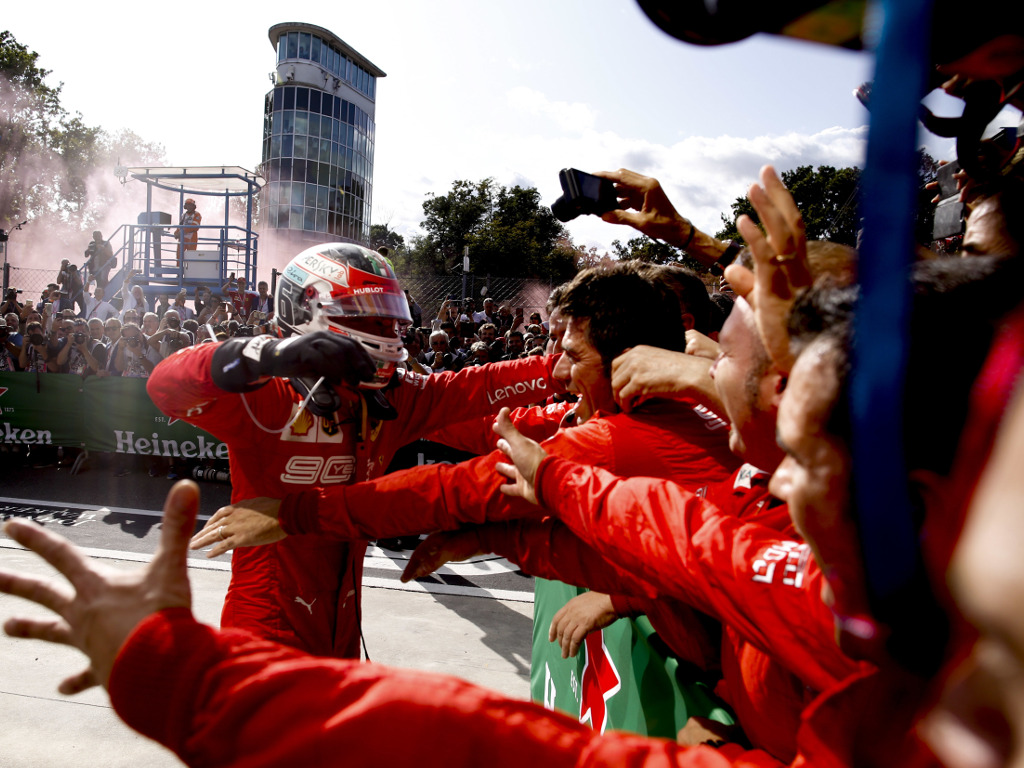 In hot water with his boss for not sticking to the game plan in qualifying, Mattia Binotto told Charles Leclerc "I forgive you" after he claimed Ferrari's first Italian GP win in nine years.
Only qualifying P4 at Monza with Leclerc on pole thanks in part to a tow from Sebastian Vettel, the German made it known that he wasn't happy that his team-mate didn't return the favour.
"I thought we had spoken about it," said Vettel after Q3. "I definitely listened to what we intended to do.
"But as I said, not entirely happy because I thought it was clear what we communicated beforehand."
He added: "It was clear that I should be the one second [behind Leclerc] in the second run getting a tow, because I was the first one in the first run."
Team boss Binotto also wasn't happy with the young Monégasque driver but kept his comments in-house.
A day later, though, all was forgiven.
Leclerc dealt with 53 laps of constant pressure from Mercedes to win the Italian Grand Prix, Ferrari's first home victory in nine years.
Binotto said of the radio "perdonato" which means "I forgive you".
Asked to explain his comment, he said: "It means whatever happened in the last days which we discussed – and that's something that will remain between us three – at least today [Sunday] he did a good job and that was a way of saying at least we were happy for the job he did."
Binotto, though, is confident Saturday's incident won't have a negative effect on Leclerc and Vettel's relationship going forward.
"It will not affect [things]," he said.
"At first it's something we discussed internally, there may be different points of view, the outcome was certainly a very strange situation for everybody.
"But we are looking ahead. I know I can count on them. I think it will not affect [it].
"Doesn't mean it will not happen again, because you never know.
"The spirit is whatever you may do, there is something to learn, and therefore it's important to make sure it's a lesson learned."
Follow us on Twitter @Planet_F1 and like our Facebook page.