Binotto to review Ferrari's pre-race instructions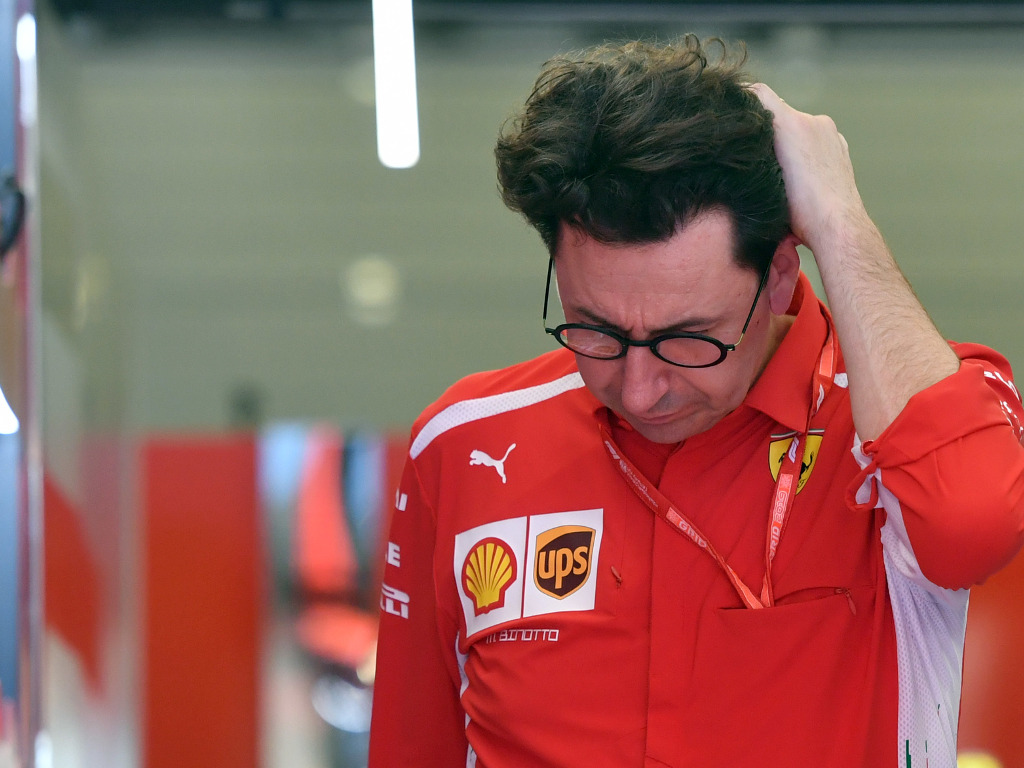 Ferrari boss, Mattia Binotto, has pondered whether the team "have to be more precise" with their instructions before races.
After a winning run of three races, Ferrari had a good chance to keep the streak alive at the Sochi Autodrom, but their overcomplicated strategy and team orders proved to be the beginning of their downfall.
Binotto was asked to explain what the plan was between the two drivers and confirmed that the team will review how their approach their race starts with both cars.
"We had asked Charles to grant Seb the slipstream because it was the best scenario to be first and second at the first corner," Binotto told Sky Sports Italy.
"But maybe we have to be more precise before the races. We will talk to them to review what happened at the start of the race.
"After today we will be even more aggressive, the third place hurts us also because this result is the result of our mistakes."
Binotto said he had no issue with Sebastian Vettel, who ignored the early team orders before being forced to retire with a MGU-K problem.
"Vettel went very fast and we were very happy for him, today his race was perfect. If he didn't have to retire we would have held second place," Binotto added.
"We said in the beginning of races to win we had to be perfect and we haven't been perfect.
"We must be encouraged by the performance, but today we have not been perfect. To win we must be reliable and today we have not been; we had a problem with the power unit."
Binotto also confirmed that it was not possible for Vettel to make it back to the pits and immediate retirement was the only option.
He added: "We had to stop Vettel immediately due to fears he would do more damage to the car."
Follow us on Twitter @Planet_F1 and like our Facebook page.