'Binotto tough in the face of team-mate troubles'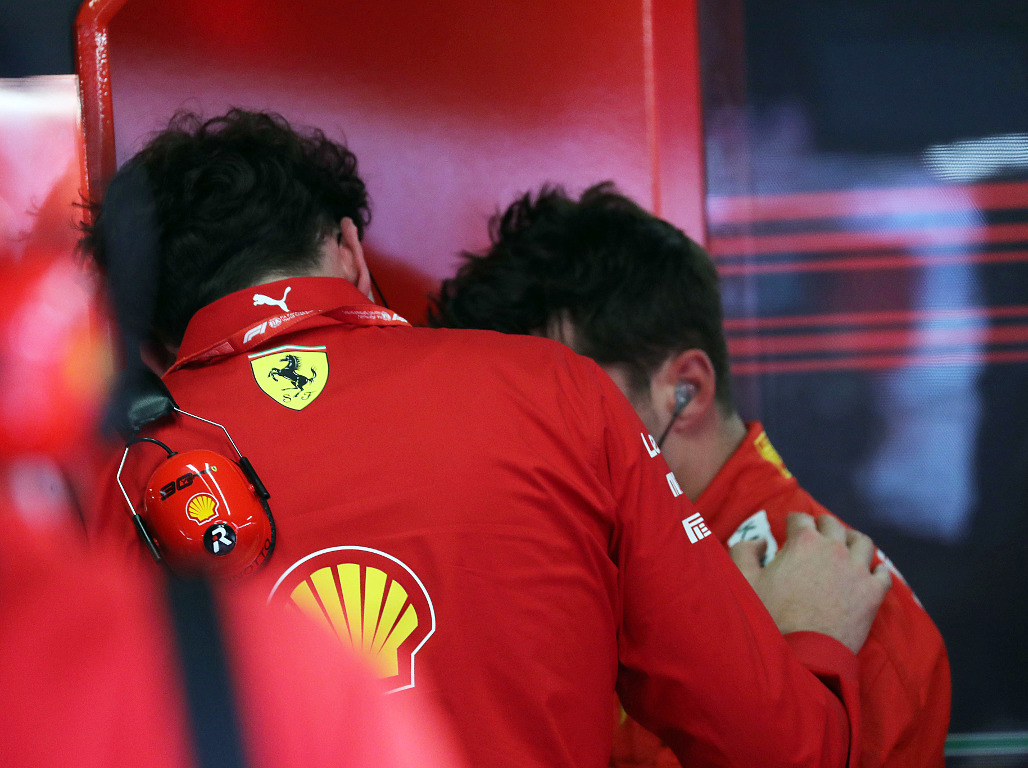 Mattia Binotto can be a "tough" boss when he needs to be, such as when Ferrari's team-mate troubles spill over on the track, revealed Charles Leclerc.
Although Ferrari went into this season billing Sebastian Vettel as their number one man, it quickly became apparent that Leclerc was not going to quietly play number two.
He has taken the fight to Vettel, at times ignoring team orders to get the better of the German, who in turn has done the same.
Leclerc reckons Binotto, in his first year as team boss, has dealt with it all very well.
"He is a quiet person, which is important in an environment like Formula One," the driver told SpeedWeek.com
"You are always excited, everything is so fast therefore it is important to have a person around you that you can count on and that is quiet.
"As a boss, he is who he really is and that's important too.
"He can be tough, too, if need be.
"I think that's all you need when you're the boss."
The two-time grand prix winner added that Binotto is especially hard when the tension between his two drivers boils over and one of them steps out of line.
"We don't like to see that, the whole team doesn't like it and we do not need that in a team so he has to be tough at the moment, and that helps us get right after that, Leclerc explained.
The boss, though, also understands that when it comes to mistakes no one is harder on Leclerc than Leclerc.
"He knows I'm very hard on myself, he adjusts to that when maybe he could have been tougher.
"He wanted to be tougher, but he saw how I messed up and the only thing he tried to do was rebuild me.
"In this season there were some examples, like in Germany, he was there to help me become a better driver after a low point."
Follow us on Twitter @Planet_F1 and like our Facebook page.