Binotto: Vettel/Leclerc clashes won't stop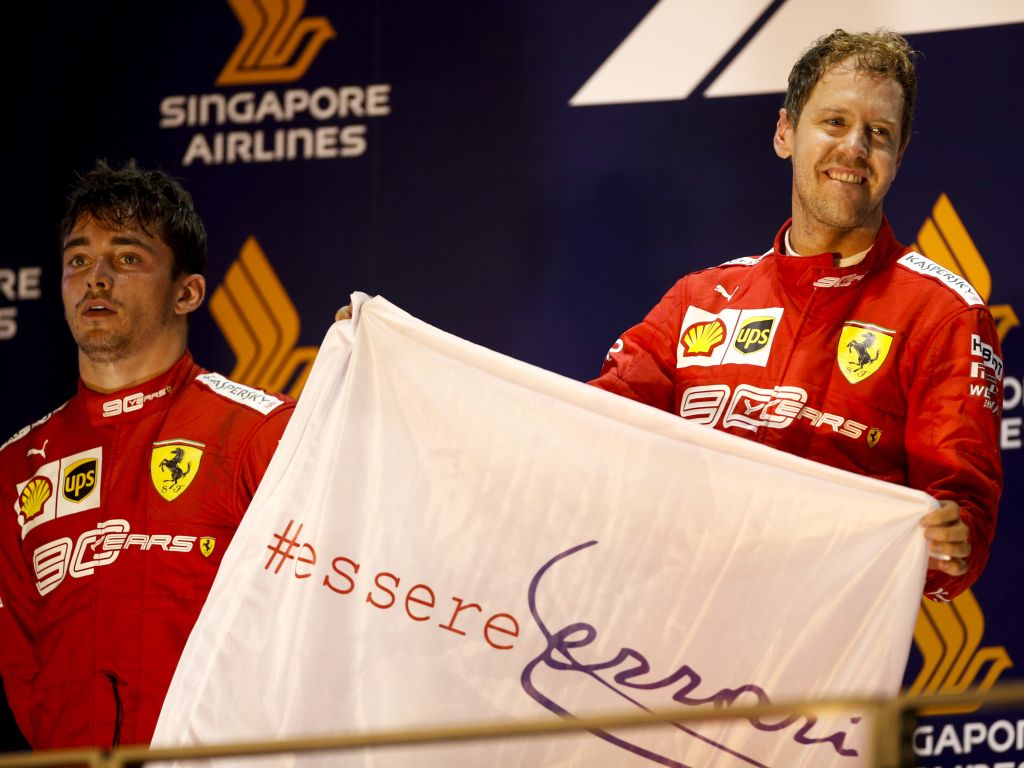 Ferrari team principal Mattia Binotto accepts that Sebastian Vettel and Charles Leclerc will have further controversies.
The rivalry between Ferrari's two drivers has increased significantly in the second half of the season.
Charles Leclerc was left frustrated in Singapore after Ferrari gave Vettel the undercut to take the lead and ultimately victory from him, while at the Russian GP Leclerc provided the tow for Vettel off the line to help him clear Lewis Hamilton and head a Scuderia one-two, before the German then refused to give the lead back to his team-mate.
Tensions are high right now and Binotto said that he has spoken to both drivers at Ferrari's HQ in Maranello, but knows there will be further clashes between the two regardless.
"There was a further chat," the Italian confirmed to Sky Sport Italy.
"They were both in Maranello for the simulator and so we talked about it, it's not easy to manage two drivers so strong but it's a duty for us.
"We're getting to know each other better and a deepening process.
"Will it not happen again? I don't believe it.
"There will be such situations, especially between two drivers so strong and competitive, but it will be important that there is transparency between us and the drivers."
Follow all the action from the Japanese Grand Prix with the PlanetF1 live centre